Looking to upgrade to an enterprise resource planning system? We take a closer look at five of them to help you get started.
Choosing the right enterprise resource planning (ERP) system for your business can be quite a task. Are you looking for an all-rounder, one that's been designed specifically for your vertical or one to better suit the needs of a small, medium or large organisation?
For those starting out, we've explained what enterprise resource planning is, when to consider upgrading from small business accounting to ERP, and what to look for in an ERP system.
Here we take a closer look at some of the better ERP systems to you give an idea of what's available and how they differ. But there are others that are also worth considering, such as those from Attaché, InfoMotion, MYOB, NetSuite, Oracle, Pronto and Sage.
Epicor
Epicor is targeted at mid-sized companies, with a focus on manufacturing, distribution and professional service industries. It's available as either a cloud-based or on-premises solution, but also suits hybrid environments for those who want the benefits of cloud but need to have some data kept on-site.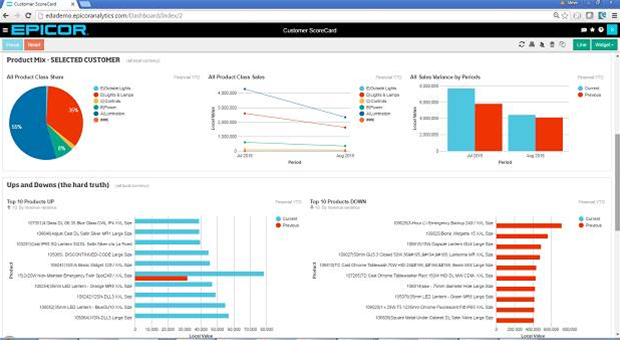 The experience is simple whether you're accessing it on your web browser or a desktop client and the choice of two user interfaces – classic or modern – is a nice touch. The tile-based system echoes the modular aspect of ERP, although it does give it a bit of a Windows 10 feel.
Modules include supply chain management, product lifecycle management, business performance management, customer relationship management and quality performance management.
IFS
IFS's ERP solution forms part of the company's IFS Applications, comprising Enterprise Resource Planning (ERP), Enterprise Asset Management (EAM) and Enterprise Service Management (ESM).
The company's ERP solution is designed for larger businesses in the manufacturing industry, specifically those in order-driven industries such as aerospace engineering and food and beverage sectors.
IFS ERP has been developed to be as open as possible, making it faster to implement compared to other systems built for larger organisations, with fast scalability one of its top selling points.
Its user interface is built upon tasks and roles, but encourages each user to customise the experience to suit their needs.
Infor
Like IFS, Infor offers a full suite of options for business management, including ERP, Exam and product lifecycle management.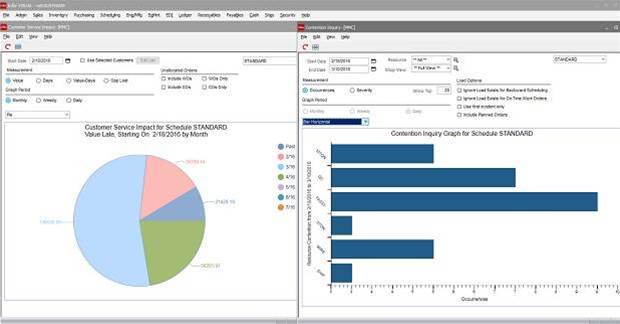 Its ERP tool is targeted at the manufacturing industry, but it has also launched different products to suit different industries within manufacturing.
For example, Infor10 ERP Process Business is designed for process manufacturers such as chemical, food and beverage and pharmaceutical firms. Meanwhile, Infor10 ERP Express is aimed at discrete manufacturers such as aerospace and defence, automotive and machinery manufacturers. Each version includes modules specifically tailored to that specific niche, so it's important the right one is chosen to ensure it fits with your business needs.
One thing that sets Infor apart from its competitors is that following a whole load of acquisitions, Infor has released middleware allowing for high integration with other services. Systems used to keep on top of processes, manage events and track work flows can all be integrated into the ERP software.
Infor ERP can run on AWS's EC2 cloud or on-premises. Alternatively, you can choose for the company to host it via its own Velocity-hosted facilities.
Microsoft Dynamics
Microsoft too has a whole range of ERP products, all designed for different sized businesses. Microsoft Dynamics GP, NAV and SL are targeted at small and mid-sized businesses, while its AX product is best suited for larger organisations with multiple global sites.
The products have also been developed with different verticals in mind. AX is best for manufacturing and distribution networks, although NAV is more customisable for a larger range of verticals within manufacturing.
Microsoft Dynamics GP is widely used in the public sector because of its targeted modules for departments such as financial management and HR, but it's also equally suited to the finance and professional service industries.
SL is best suited to project-based sectors, such as the creative industries or construction, where BAU is less of a focus.
SAP
Although SAP traditionally targets the larger end of the market, it has attracted smaller businesses with its all-in-one solutions, which play a very important role in transforming small and mid-sized enterprises.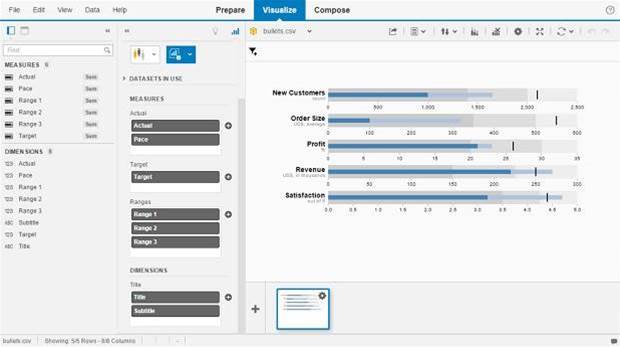 Because it covers all areas of business, it has one of the widest selections of modules for organisations to choose in their implementation, including marketing and sales, field service, product design and development, production and inventory control, human resources, and finance and accounting. This makes it a good all-rounder for businesses that want to test the water with an ERP tool, with the option to scale it later.
SAP's products include All-in-One, designed for mid-sized businesses that require a fast implementation with lower costs. Business ByDesign, meanwhile, is built specifically to make use of SaaS environments, while Business One is an integrated ERP for smaller companies across the manufacturing, retail, service and distribution industries.
Others
As mentioned above, there are other ERP systems that are also worth considering. You'll be investing quite a lot of money in an ERP system and it will become a vital pillar of your business. So we strongly recommend doing your own research into a wide range of ERP systems, such as the following: