The latest app allows you to sign PDFs in Dropbox, share files in iMessage, view files without unlocking the phone, and more.
A new version of the Dropbox app for iOS adds five productivity features, some of which require iOS 10.
1. Picture in picture: Watch a video from your Dropbox while working in another app on your iPad (pictured above).
2. Sign PDFs in Dropbox: simply move documents for signature into your Dropbox, sign them within the app, and they're ready to be sent back (pictured above).
3. Share Dropbox files in iMessage: Files stored in Dropbox can be dropped directly into an iMessage conversation without leaving that app (above).
4. Create and view files without unlocking your phone: The new Dropbox widget lets you create, view, and upload files, including 'scanning' documents or receipts into Dropbox (above).
5. Be alerted to changes: The app now notifies you when someone saves a new version of a file you're viewing and will load the new version with a single tap (above).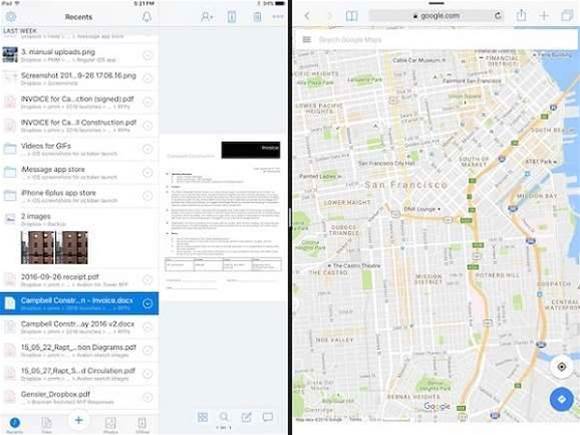 A coming enhancement to the Dropbox app will add split-screen support (above).