The freelance life isn't necessarily easy. But it can be rewarding if you follow these tips.
Thinking of becoming a freelancer? Or have you recently become one? It's easy to get caught up with the romantic view of being your own boss, and being able to work from home, when you want to. But the truth is you have to work hard and be prepared to take some bumps along the way.
That said, being a freelancer can be rewarding. Whether you're a writer, designer, bookkeeper, developer or another occupation, here are 12 tips that might help you become a successful freelancer.
1. Adopt a business mindset
Don't think of yourself as a casual worker. Rather, you're running a business, which involves a lot more than just doing your regular work. Apart from anything else, this mindset may make it easier for you to take advantage of any adjacent opportunities that arise.
2. Get professional advice
There are some important decisions to be made when you first set up a business. What structure should you use (sole trader, partnership or company)? Do you need to register a business name? Do you need an ABN? Do you need to register for GST? What insurance do you need? What records do you need to keep?
Consulting an accountant or other appropriately qualified business advisor can help avoid potentially costly mistakes, although NSW , Victoria and other state governments offer some helpful materials. If you're planning to work from home, check with your local council that your business fits into the 'home occupation' rules.
3. Work out who's boss
Being your own boss is often put forward as one of the big advantages of being a freelancer. But you've got to think about that that does and doesn't mean. What it really means is that you're taking on (a lot) more responsibility. It doesn't mean you can goof off because nobody's watching you.
In a way, what you're really doing is trading one boss for many – each one of your clients. Because if you don't keep them happy, they'll stop putting work your way.
4. Identify and foster your sources of work
When you're just starting out, you'll need to get out there and drum up work. You've almost certainly been working in the area, so you should have some contacts you can approach. Take every opportunity to build more.
In some fields, online marketplaces such as Upwork can be a way of finding business – even if the rates aren't great, at least you're building a professional history without falling into the 'work for exposure, not money' trap. And traditional or social-based promotion can be appropriate for some businesses.
What you really want is repeat business, which means you'll need to keep doing a good job for your clients. Word of mouth can be valuable too. If you've got a happy client don't be afraid to ask if there's anything else you can do for them, or if they could recommend you to anyone - just don't be too pushy, and don't ask too often.
5. Set appropriate rates
Setting rates is difficult. While it was prepared with freelance journalists in mind, we think this approach is more broadly applicable, if only as a way of working out what you need to charge to earn the income you want.
You don't have to charge everyone the same rate for the same type of service. But understand that some organisations are price setters in that they buy a lot of services of a particular kind from freelancers, and they know what they pay and refuse to negotiate. Others expect you to quote a price, and then may haggle.
The trouble is that nobody's going to pay more than you ask for, but some potential clients will be frightened off if your opening position is much higher than they expected. It's largely trial and error, but over time you should be able to learn to recognise potential clients with deep pockets as well as those who will expect you to start with an already sharpened pencil.
6. Meet deadlines
Meeting deadlines is really important. Your clients need to know that not only will you do a good job but that you'll get it done in time. One of my colleagues likes to say that a freelancer's job is to solve clients' problems, not add to them. If you don't deliver on time, you're definitely causing a problem.
So don't take on an assignment unless you genuinely believe you can meet the deadline. If you have to turn down a job, you may still be able to help the client by suggesting another freelancer that you consider trustworthy. Hopefully they will do the same for you one day.
In general, you're better off adopting the rule that good enough and on time beats perfect but late. But with the best will in the world things sometimes go wrong. If that happens to you, inform your client as soon as possible.
If you're lucky, their project plan will have some slack and the response will be something like "thanks for warning me, can you get it done by Tuesday?" As long as you can, you're safe as long as you don't make it a habit.
If the deadline can't be shifted, you need to determine what the most important and urgent aspects are from the client's point of view, and do whatever you can to deliver them on time. The one thing you really shouldn't do is keep quiet until the deadline arrives and only then announce, "I'm sorry, it's not finished."
7. Be flexible but available
While flexible working is probably more common than it was a generation ago, there may still be an expectation that you'll be available during normal business hours. As a general rule, the more interaction the task requires, the more restrictions there are on when you work.
But in situations where the client gives you some kind of specification or brief and doesn't expect to hear from you again until it's completed, it doesn't matter whether you are a lark, an owl or a 9-to-5er.
And there are situations where clients would like to be able to give you a piece of work towards the end of their day and have the results in their inbox the next morning. In that case you will need to be comfortable working at night, or able to find clients in substantially different time zones. But unless you're not trying to earn the equivalent of a full-time wage, don't assume you can work only when you feel like it.
8. Set working day ground rules
Whatever hours you decide to work, it's important that you and those around you realise that when you're working, you're working. Different strategies work for different people. For some, a relatively fixed schedule does the job. Others find they need to put on 'work clothes', or be in a specific physical place whether that's a corner of the spare bedroom or a rented office space.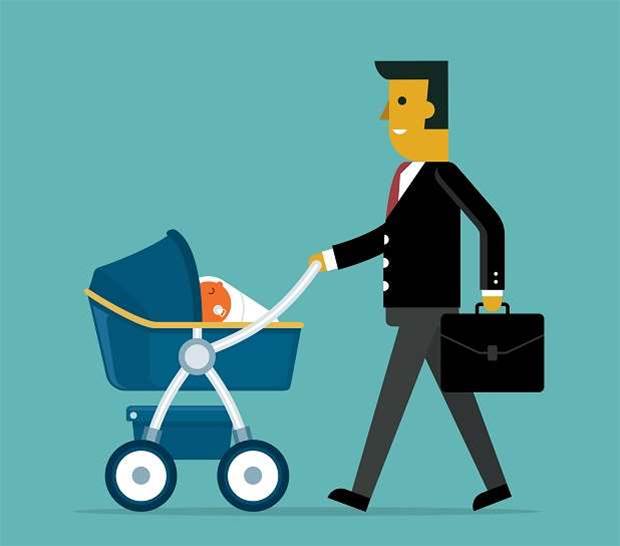 If you do work from a home office, family members – even children – are usually quite understanding, providing you make appropriate space in the day for them. You may need to be firm with friends who either aren't working or who work different hours to you. Suggest an alternative at time that fits your schedule: "It's nice of you to drop round, but I'm working. How about we meet for coffee/lunch on Wednesday?"
9. Keep the money separate
Even if you're a sole trader, keep your business and personal finances separate. This makes life a lot easier and cheaper when tax time comes around. And it can significantly reduce your administration time during the year, especially if you use bank feeds to put most of your transactions directly into your accounting software.
And yes, you almost certainly should be using accounting software – it needn't be expensive and it will save time.
10. Make hay while the sun shines
Some freelancers work until they've reached a profit target for the month and then slack off, but that's a big mistake. Here's why: let's say you want to make $60,000 a year, which is $5,000 a month. During each of the first 11 months you bring in the desired $5,000 by working a variable number of days. But there's a downturn in month 12, and you only turn a $3,000 profit and so you fall short of your annual target.
A better way is to make hay while the sun shines – it doesn't matter how much you've already billed, you press ahead just as you would if you were on a salary. Then you've already got the dollars in the bank when the inevitable quiet month comes along so you can take an unscheduled break.
None of this is to suggest you shouldn't schedule time off. To use another saying, all work and no play makes Jack a dull boy – and if you don't spend time with the important people in your life now, can you be sure they'll still be around when you do find the time?
11. Learn to juggle multiple tasks
If you are employed as a bookkeeper, bookkeeping is what you do. But when you're a freelance bookkeeper you're also responsible for sales, debt collecting, answering the phone, basic IT support and a whole bunch of other tasks.
As your business grows it may make sense to hire other freelancers to take the non-core tasks off your shoulders, but only if that costs less than you can make in the time that's freed up.
12. Be prepared to sack a client
Unless you're really desperate for revenue, some clients are more trouble than they are worth. If someone's particularly difficult to work with, causes you excessive stress, doesn't pay your invoices until they are long overdue, or doesn't give a clear brief or keeps changing their mind about what they want, then seriously consider cutting them loose.
Don't be tempted to tell them what you think of them – you don't want to burn your bridges. Instead, find an excuse to turn down assignments.