Businesses and homes in remote parts of Australia can now sign up for NBN satellite broadband services. Here's what you need to know.
NBN's Sky Muster satellite and its associated ground stations have gone live.
Trials of the new service have delivered speeds up to 25/5Mbps. However, the actual achievable speeds will depend on a number of factors including signal reception, the selected broadband plan and the specific service provider's network, with NBN warning that the trial speeds "are not necessarily reflective of the speeds that will be experienced by end users".
More than 600 technicians have been trained to install satellite services around the country, although NBN chief customer officer John Simon warned: "It will take some time to get all eligible premises connected due to the sheer size of our 7.69 million square kilometre country, so we ask for patience as our teams travel around to install the service."
How it compares globally
Analyst firm Ovum was commissioned by NBN to investigate satellite broadband pricing internationally, and found NBN-based satellite broadband services were equal to the world's best in terms of download speed and peak monthly data allowance, and close to the best global per-gigabyte pricing.
Simon added: "The NBN Sky Muster satellite service will make a truly transformational difference to rural and remote Australians as we offer some of the world's fastest and largest consumer satellite broadband plans to remote and isolated areas of Australia."
"People in remote and isolated parts of the country will be better able to run their businesses, learn, stay in touch with friends and family and access new telehealth services online. Australia is a uniquely vast country, making online connections increasingly critical."
Two speed tiers are available from the satellite service: 12/1Mbps and 25/5Mbps.
How much does it cost?
Here are some sample retail prices.
When comparing plans, remember that the overall performance at a given speed tier depends in part on the ISP, but in the early days of the satellite service picking an ISP will largely be a shot in the dark until enough customers report the actual speeds they get and a pattern emerges. Furthermore, inclusions, contract length and other terms and conditions may vary.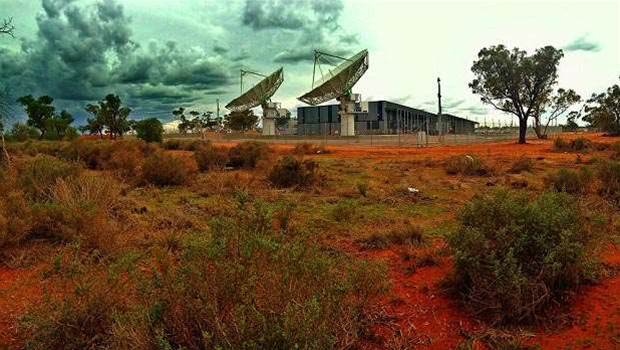 The ground station at Bourke.
What it means for rural Australia
The arrival of the permanent satellite service has been welcomed by rural and regional groups.
"Many of the places Sky Muster will connect to have virtually no access to broadband right now. To go from nothing to a high speed service will be a game changer for these places and the people that live there," said Regional Australia Institute CEO Jack Archer.
"We expect to see schools, health services, business and individuals across regional and remote Australia prosper as a result of this new service."
Grain Growers Limited CEO Alicia Garden said: "Grain farmers not only rely on the internet for banking and other administrative transactions they increasingly need connectivity to optimise the actual growing of grain."
The Sky Muster based service will give "farm businesses access to connectivity of a standard and price previously only enjoyed by their urban counterparts", she added.
What are the traps?
A note of warning comes from the Isolated Children's Parents' Association of Queensland (ICPA Qld), which said: "Members should be wary of ISPs trying to sell them VoIP (Voice over Internet Protocol)) services to replace their existing fixed lines, they can become very pushy. Keep in mind that NBN have advised that in the tropics, Sky Muster users can expect up to 10 days a year of degraded or no service due to weather. Non-tropical users would likely experience a lesser impact.
"When making a decision about VoIP on Sky Muster, remember that every time the signal passes through the satellite there is at least 1/2 second delay.
"So talking to another VoIP user on satellite, the delays will be at least 1+ seconds in each direction as your voice has been through the satellite twice... It would be reasonable to get an additional VoIP based service to act as an emergency line if the fixed lines are out. A low cost alternative would be to use Skype (voice), Viber or one of the other VoIP voice service Apps to act as the emergency voice backup. Before committing to replacing any of your existing services with VoIP ensure that existing services will be maintained. For example, it is highly unlikely fax will work on satellite VoIP."
While those observations are aimed at households, they would also apply to businesses.
You can download ICPA Qld's full PDF fact sheet from here.