A superb tablet and hybrid package that nails the hybrid design, but Android's foibles means it isn't absolutely perfect
Microsoft has tried to do it over a series of years. Apple has recently got in on the act, but it's taken Google to perfect the detachable hybrid design. The Pixel C - an Android tablet with a detachable keyboard - has just trumped the Surface Pro 4 and iPad Pro; it's the best detachable hybrid design yet, and it hasn't just overtaken the competition, it's blasted past it in a cloud of dust and smoke.
Hats off, Google. In the Pixel C, you've produced what can truly be considered a triumph of industrial design.
What makes it so good? After all, on paper, there's little more to the Pixel C than simply a nicely designed Android tablet and that comes with an optional Bluetooth keyboard. Many other manufacturers have attempted this combination, including, most recently, Sony with its Xperia Z4 Tablet, and with largely underwhelming results.
Google Pixel C review: Design and keyboard
The devil here is in the design details, most specifically the way in which the two parts of this tablet attach to each other. Take the tablet part in one hand and the keyboard base in the other, then overlap them along the top edge of the keyboard. One unfeasibly strong magnetic "snick" later, and you suddenly have a perfectly usable, ultraportable laptop with a laptop-style hinge that can be adjusted to any angle.
Unlike any other hybrid design I've seen, there's no telltale wobble here or instability. No sense of compromise. Tap the screen and it barely budges. Angle it back and it doesn't lose its centre of gravity. Nor are there any questions surrounding the "lappability" of the Pixel C. This is a hybrid design that just works: on your lap, on a desk, the kitchen table … anywhere you happen to be. It's brilliant.
The secret behind the Pixel C's success is the narrow hinged flap that's integrated into the top portion of the keyboard. This is the part that provides the adjustability and it's through this hinged blade that the Bluetooth keyboard keeps its small internal battery topped up, via inductive charging. There's more: detach the keyboard and it can be attached magnetically to the front of the tablet as a cover, or stowed behind it neatly so you can use the tablet on its own without having to find somewhere to put it.
The keyboard itself is a joy to type on. It has its layout quirks by dint of being so compact: the Enter key is a tad skinny for my liking, but it's double height, just like a keyboard Enter key should be. The Tab key is tiny, and the number 1 key is, weirdly, slightly bigger than all the other number keys, but the only serious compromise for typability is the apostrophe key, which ends up squeezed into a space half the size it normally is, between the semi-colon and Enter. There's no backlight, and no space for a touchpad here, but with the screen placed so close to the top of the keyboard, it isn't too tricky to reach up and dab or swipe the touchscreen.
Still, I'm willing to put up with the odd mistyped apostrophe when the rest of the keyboard is this good. The keys have a remarkable amount of travel to them and the spacing between them is perfect. I typed the entirety of this review on the Google Pixel C on it, which just goes to show how good it is. With many devices, even full-sized laptop keyboards, I'd be itching to get back to my Cherry MX after a few minutes, but not this time. It's truly a pleasure to type on.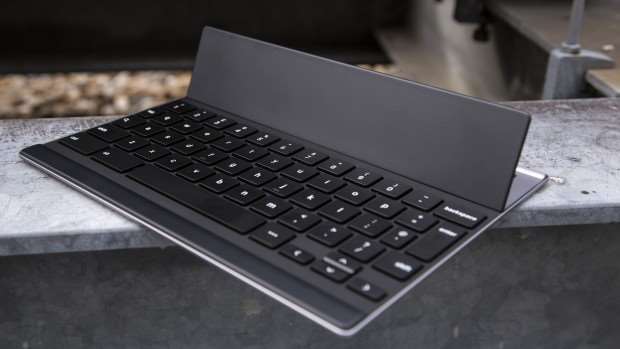 Google Pixel C review: Price and availability
The other negative, as with most detachable hybrids, is that the keyboard is an optional extra, and Google is, rather predictably, charging $199 for it. However, with the tablet costing $699 for the 32GB version, the Pixel C starts to look a lot better value. Those wanting a little more storage can opt for the 64GB version of the Pixel C, which adds a typically stupid $200 to the price - alas, there's no microSD slot for expanding the storage.
Naturally, the first place you'll be available to buy the Pixel C from will be the Google Play store, but with or without the keyboard, it's much cheaper than either the cheapest Microsoft Surface Pro 4 and Apple iPad Pro. If you think that comparison is inappropriate, it's the same price as the 16GB iPad Air 2, with double the storage and the option of that stupendous keyboard.
But what about the Surface 3? Good point. That costs $699 for the 64GB model, and the type cover costs $199. But the Australian store currently shows the Surface 3 as out of stock. Some retailers should have a few left though.
Whatever, the Pixel C looks like good value to me. And frankly, I'd happily pay a premium over the Microsoft Surface 3 for it. Why? Keep reading and I'll explain.
Google Pixel C review: The tablet
In all, the Pixel C is a triumph of design. Quite apart from the usability of the keyboard and the flexibility of the hinge design, its metal-clad, cool-to-the-touch chassis is as classy as it gets. And, as with the Pixel team's fabulous Chromebooks, it has the famous segmented LED light bar on the rear.
This serves two purposes: when you're using the tablet, it lights up in Google's trademark rainbow colours, identifying the Pixel C clearly as a Pixel product; when it's in standby, the bar indicates battery status. Simply double-tap the back of the tablet and it gradually fills up, turning different colours for different levels of charge. This might not sound particularly special, but take it from me, it's little touches like these that lift the Pixel C above the average.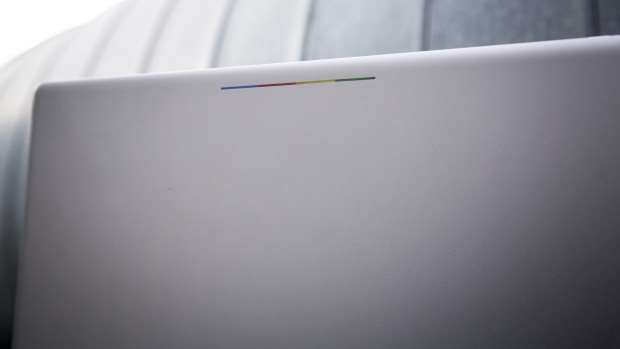 And without the bar, there's little to distinguish Google's flagship tablet from its rivals. It's roughly the same shape and size as an iPad Air 2 - the 10.2in display has an aspect ratio of 3:2, it's finished in smart-but-familiar matte, sparkly silver, and the design is studiously minimalist. You won't find multiple ports and sockets scattered around the edges of this device, just a single USB Type-C port, used for charging and attaching peripherals, a 3.5mm headphone jack, a volume rocker and power button.
That's your lot, apart from four tiny pin pricks situated on the top edge of the tablet (these betray the presence of an array of four microphones, for the best possible audio quality during video calls), and a pair of speaker grilles set into the right and left edges. The latter deliver clear audio at a decent level of volume, but the sound is slightly thinner and noticeably less warm and rounded than that delivered by the iPad Air 2.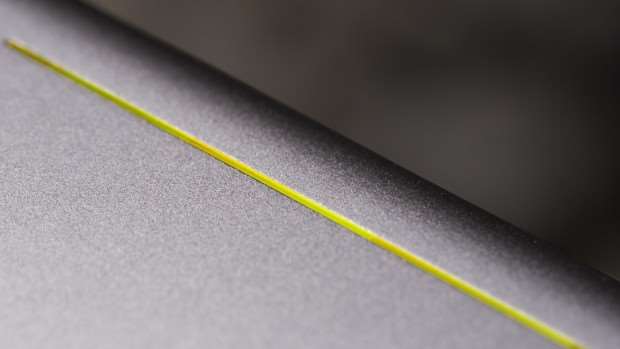 Google Pixel C review: Display quality
The quality of the Pixel C's screen, however, is beyond reproach. Google has chosen to employ an IPS panel here, just like Apple has done with its iPads, and it's as close to flawless as I've seen. Brightness peaks at a usable-outdoors 450cd/m2, the contrast level of 1,550:1 ensure images and graphics leap from the screen, and colour accuracy is very good, with the panel covering an impressive 97.3% coverage of the sRGB colour spectrum.
If this is mumbo jumbo to your eyes, just know this: the Pixel C has a more accomplished display than the iPad Air 2, it isn't far behind the brilliant iPad Pro's, and it beats both tablets for maximum brightness. It isn't quite as colourful or punchy as the Samsung Galaxy Tab S2's AMOLED display, but once again it does go brighter than that screen. In no uncertain terms, it's a fantastic screen.
Slightly less important is the resolution. Like the iPads, there's Retina-class resolution at play here, which means for all practical purposes, you're never going to be able to see the pixels unless you use a magnifying glass. For those interested in pointless numbers - and I mean pointless - the Pixel C's absolute resolution is slightly higher than that of the iPad Air 2. It has a pixel density of 307ppi where the iPad Air 2's display has a pixel density of 264ppi. Practically speaking, though, it's impossible to tell the difference in sharpness between the two.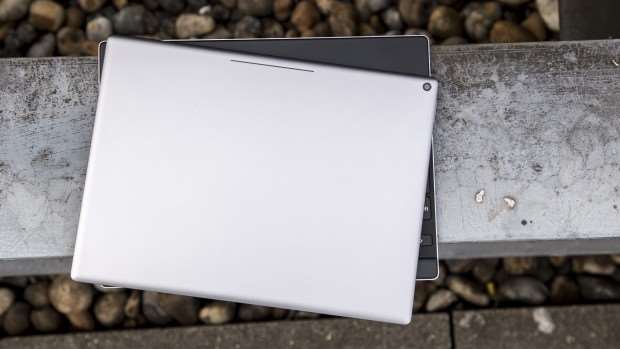 Google Pixel C review: Performance and battery life
The same goes for performance. The iPad Air 2 remains quicker than it needs to be, even more than a year after it was first launched, and the Google Pixel 2 delivers a similarly assured performance albeit on a different software platform. It's responsive, launches apps and games quickly, doesn't slow down when you're downloading and installing software in the background, and doesn't overheat when you disconnect the keyboard for a bit of gaming action.
After initial setup, I experienced some problems with the touchscreen. Navigating from photo to photo in Google Photos required rather too large a swipe for my liking, while scrolling up and down web pages was proving frustratingly jerky. But this behaviour ironed itself out after a day or so, and I haven't experienced any trouble since.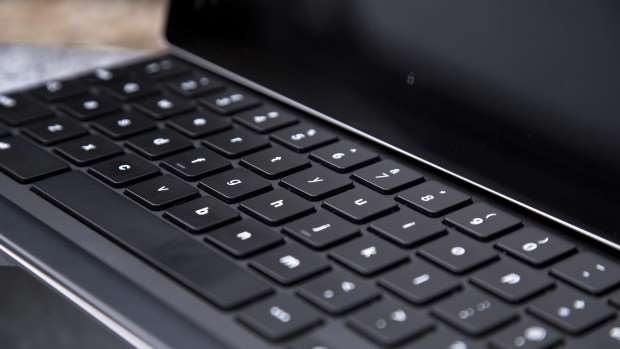 And with the touchscreen in full operation, the performance is fabulous. The tablet is powered by Nvidia's latest powerhouse processor - the Tegra X1 - an octa-core chip that comprises a pair of quad-core 64-bit CPUs. Just like Qualcomm's top-end mobile chips, these two CPUs take on different types of tasks depending on the requirements, the end-game being greater power efficiency and battery life, combined with big performance when you need it.
For undemanding jobs like word-processing, browsing emails, music and video playback the X1 pushes its low-power CPU to the forefront, while for more demanding tasks - gaming, video editing and rendering, loading complex, code-heavy web-page - the more powerful 1.9GHz ARM Cortex-A57 chip is used.
| | | | | |
| --- | --- | --- | --- | --- |
| | Google Pixel C | Apple iPad Air 2 | Apple iPad Pro | Samsung Galaxy Tab S2 9.7in |
| Geekbench 3, single-core | 1,347 | 1,811 | 3,299 | 1,230 |
| Geekbench 3, multi-core | 3,976 | 4,516 | 5,484 | 4,194 |
| GFXBench Manhattan 3, onscreen | 28fps | 27fps | 34fps | 12fps |
| GFXBench Manhattan 3, offscreen | 54fps | 38fps | 80fps | 15fps |
It's the same chip as used in the powerful Nvidia Shield TV games console at play, and it's an all-round beast of a mobile processor, specifically for gaming, where the Nvidia-designed, Maxwell GPU comes into play. For the full lowdown of its capabilities, check the table above, where I've compared it against its key rivals. In short, the Pixel C benchmark's extremely well: among ARM-based tablets and hybrids only the iPad Pro outstrips it.
With such power on tap, I always worry about battery life. Happily, the Tegra X1 proved that it has a light touch with undemanding tasks. It will easily last a full day of work, and then some, and the Pixel isn't afflicted by over-enthusiastic power drain, either. Leave it on the side in standby overnight and it'll lose less than 5% of its battery capacity.
In testing it delivered equally superb results. In our video rundown tests, where we set the brightness of the screen to a standard 170cd/m2, put the tablet into Flight mode for the duration of the test, and play a video full-screen until the battery dies, the Pixel C lasted 14hrs 33mins. That's a great result, and one that oustrips every current generation iPad by a distance.
Google Pixel C review: The Android conundrum
The quality of the Pixel C in hardware terms is hard to argue with. Quite simply, it's the best all-round Android tablet you can buy, and the best detachable hybrid design on the market. It's a match for most of Apple's iPad models apart from the enormous iPad Pro, and it has better battery life than them all.
Whether Android as a platform is as suited to work as those tablets - even the very latest Android Marshmallow as is used here - is another question entirely. The answer to that question, alas, is as simple and straightforward as it is disappointing: it isn't.
Apple began paving the way for a larger-screened, work-driven iPad months before the hardware first appeared, implementing a series of tweaks to give iOS 9 a modicum of multi-tasking ability. This delivered a usable solution to the problem of multi-tasking on an operating system primarily designed for single-tasking.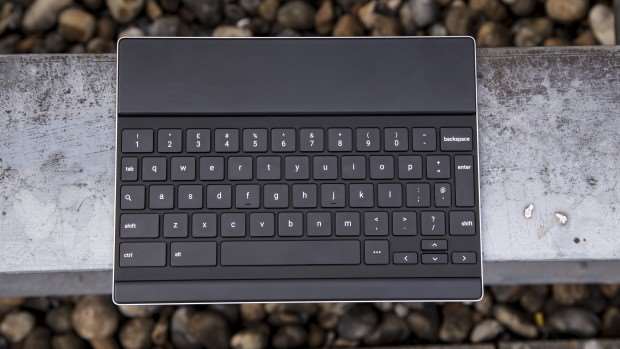 Google did the same at its Google I/O developer conference at around the same time promising a split screen mode native to Android 6.0 Marshmallow. Critically, it hasn't delivered it just yet. The Pixel C still only allows you to run one app at a time, and it's this more than anything else that limits it as a work device. In fact it doesn't look like Google has spent much time at all optimising the OS for larger screened tablets in time for the launch of the Pixel C.
One thing it has done is split the back, home and recent apps navigation buttons so they now live in the corners of the screen, which are more easily reachable on a large screen with either thumb. But there's little evidence of further tinkering. In fact the camera app for the (predictably) middling quality rear camera seems to make the process of taking portrait pictures actively difficult, locating the shutter button at the top of the screen in the centre. Poor show.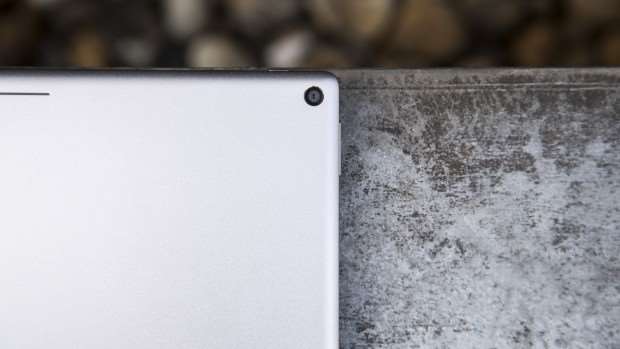 Apps are another problem for the Google's Pixel C ambitions. Despite the fact that there's a good selection of serious applications available on Google Play these days - Google's own drive apps work well, as do Microsoft's free Office apps - there remains a huge swathe of Android apps that aren't optimised for use on larger screened tablets.
This is a legacy of Google's decision not to partition the app store, or give users a way of identifying tablet-optimised apps way back when Android tablets began to become popular. If it was an annoyance back then, it's a real embarrassment now.
Take the official Twitter app, for instance. It plonks its stream of tweets smack bang in the middle of the screen with wide strips of blank, unused white space to either side. Load up Instagram and it doesn't even rotate automatically, remaining steadfastly lying on its side. The Spotify app at least now spins around for use in landscape mode - for years it remained determinedly in portrait - but it still isn't optimised for a larger screen here.
There are plenty of other examples, but I'm not going to bore you by listing them all here, one by one. Suffice it to say, Android still isn't the best platform for tablets with screens bigger than 8in across the diagonal - certainly not those designed specifically to be used in landscape mode like the Pixel C.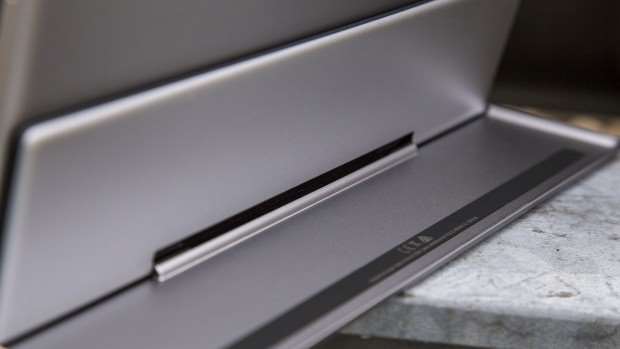 Google Pixel C review: Verdict
The Google Pixel C is a mighty fine tablet, and one that absolutely nails the detachable hybrid design. This is a glorious piece of hardware that's perfectly fit for purpose. It's fast, the screen is exceptional, and the all-round design is one that, some day I'm sure, will be hailed as one of the all-time classics, alongside such products as the original iPhone, iMac and iPod.
The design is one that, some day I'm sure, will be hailed as one of the all-time classics, alongside such products as the original iPhone, iMac and iPod
The fact that Google has pitched such a wonderful thing at the same level as the distinctly underwhelming Sony Xperia Z4 Tablet - which was a great tablet, but came bundled with a terrible keyboard - is a bonus. Fans of all things shiny, rejoice. Your addiction to desirable tech won't cost you over $1200 as it does with the iPad Pro, your wallet will only be lightened by $898.
And yet, there's something holding me back from a full-on gush of a recommendation, and that something is Android. For, although it works beautifully on smartphones - the Nexus 6P is currently my favourite smartphone - it remains an awkward partner for larger screened tablets. Until Google resolves that thorny issue, tablets like the Pixel C, fabulous though the hardware may be, will remain firmly stuck in a niche.