Android M packs in a range of new features. Here are eight of the best
Whether you want to call it Android M, or by its official name of Marshmallow, Google's latest mobile OS represents a significant step forward for the Android platform. As well as some great new features like the battery-saving Doze and more intelligent Google Now, Marshmallow also features a raft of small tweaks and refinements that make it even easier to use.
But what are they, what do they do, and why do they make make Marshmallow the best version of Android ever? Here are 8 killer features you'll find in Android Marshmallow.
1. Google Now
One of the biggest changes to Android Marshmallow comes in the form of Google Now. Although it may look the same as before, Google Now is now pre-baked into every area of the OS, and it's cleverer than ever. Google Now's big new focus is "context" and that means the digital assistant will be better at understanding where you are, and what you'll need to know as a result.
2. Clear permissions system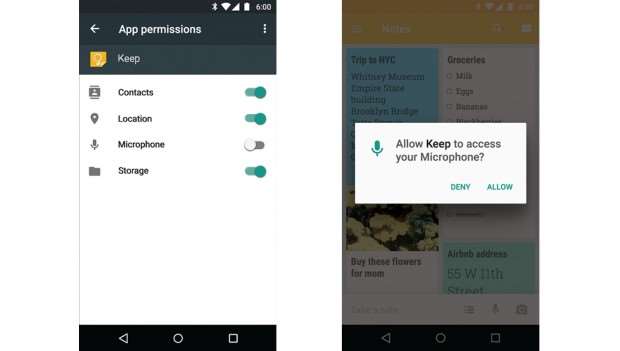 Although not one of the most glitzy features, Marshmallow's app permissions overhaul will have an immediate affect on how you use your phone. Previous versions of Android forced the user to configure app settings at the point of install, and that made downloading apps an overly complex, drawn-out process.
Instead, Marshmallow only asks for your permission when it needs to. So rather than configuring something like Snapchat when you first download it, Android will ask to use your phone's camera once, and only the first time you use it. If you change your mind, you can dive into settings at any time to tweak your app permissions.
3. Personalised lock screen message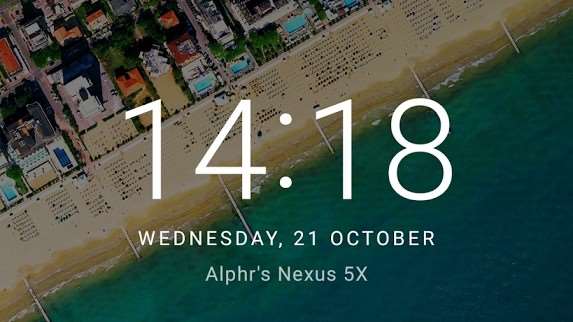 Having a stable, fast OS is all well and good, but Google isn't afraid to inject a sense of personality into its software. New for Marshmallow, a new text box just under the lock-screen time personalizes your phone - and could be a perfect place for motivational quotes, important reminders, name tags and much more.
4. Storage is easier to manage
Smartphones have more storage than ever, but they need it: We now use your handsets for everything from playing Angry Birds and Periscoping, to shooting 4K videos and downloading films: Even with removable storage available, we run out of space sometimes.
But, when that fateful moment arrives, Android Marshmallow makes it easier than ever to manage your memory. A simple, clean interface shows users how much memory they've used, and a breakdown of how they've used it - and that makes it even easier to know what to delete.
5. Smoother app experience
Another feature that doesn't sound spectacular, actually makes a huge difference to your Android experience. When clicking on app-specific links – like those for Twitter and Instagram – previous versions of Android would present the user with an "Open With" dialogue box. As well being ugly, this also made using Android a less than seamless experience. Thankfully Android Marshmallow is much more intelligent, and will know which app to open when you click on a specific link. That means if you click on a an Instagram link, the Instagram app will automatically open and display the content. Simple, but effective.
6. Doze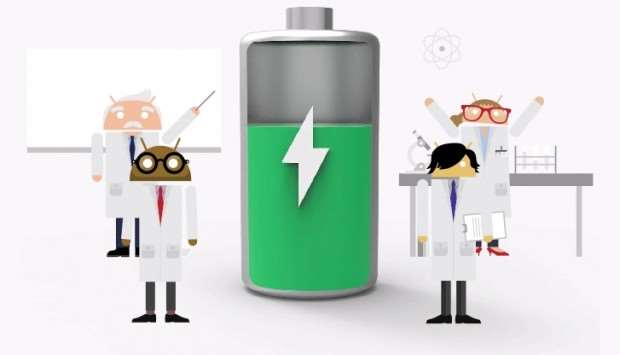 Smartphones like the Nexus 5X pack in a range of sensors for fitness tracking and much more, but Doze uses them for an altogether different reason. Instead of working out how many calories you've burnt, Doze uses motion sensors to detect when your phone's not moving, and enters a deep sleep. The result? Your smartphone phone will stop all non-essential tasks like wi-fi, syncs and jobs until the handset starts moving again - and that means your battery should last much, much longer.
Interestingly, Doze will have control over all apps and other functions – unless otherwise stated – and that means Android users will benefit from improved battery life across the board.
7. Fingerprint scanners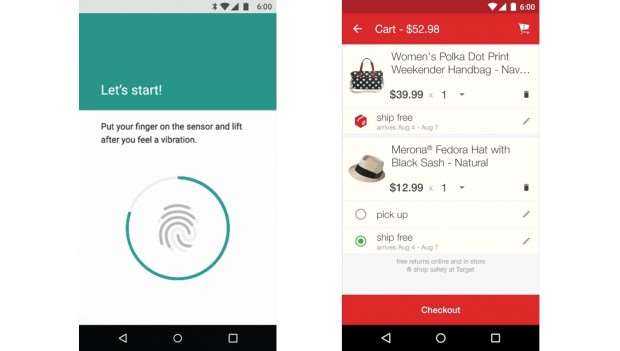 Fingerprint scanners have been on Android phones for a while now, but Marshmallow is the first time they'll be used properly. Rather than a tacked on feature for unlocking your Android phone, Google's new OS pushes the fingerprint reader front and centre - making it compatible with a range of third party apps.
In Marshmallow, fingerprint sensors can be used to login to apps like Evernote, or even buy things via in app purchases. Simply put, authentication will be easier across the Android experience.
8. New app drawer
Marshmallow uses a brand new layout for the app drawer, and it makes looking for applications a quicker, simpler process. Rather than scrolling sideways, users now have to scroll down vertically, and if you're too impatient, a search box at the top means you can find the app you're looking for by typing the first few letters.