They're uncannily similar, but how exactly does the Apple iPad Pro compare with Microsoft's Surface Pro 3?
Anyone following the launch of the iPad Pro at Apple's 9 September event might have experienced a slight sensation of déjà vu – that they'd seen this somewhere before, and that it wasn't entirely original. There's good reason for that. Microsoft already has a very similar product on the market, and has done for some time: the (we think) pretty good Microsoft Surface Pro 3.
The iPad Pro has many things in common with the Surface Pro 3: it's designed to be used as a tool for work, it has a keyboard that doubles as a cover and attaches magnetically, and a stylus accessory for writing, sketching and painting on-screen.
But despite the similarities, these are two very different devices that take drastically different approaches to the problem of designing a hybrid tablet for work. Here's what we know so far about how the two tablets stack up.
Apple iPad Pro vs Microsoft Surface Pro 3: Design and size
Apple has made quite a statement with the size of the iPad Pro, and instead of simply matching its rival, it outdoes it with a 12.9in display compared to the 12in Surface Pro.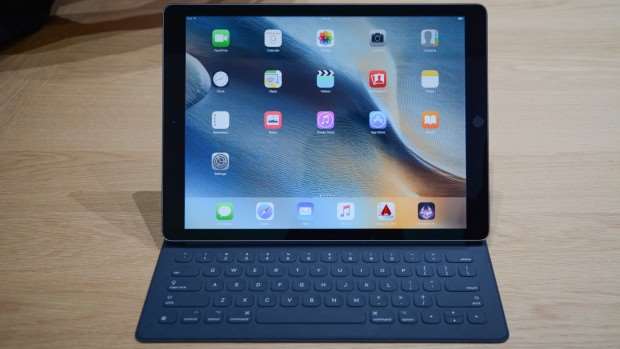 From a distance, both look similar. The screen aspect ratio is a practical 4:3 on each tablet, leading to a roughly similar shape. The iPad is the larger device – by 1.3cm across and 2cm from top to bottom – but it's thinner and lighter than the Surface Pro 3. Not that I'd ever accuse the Surface Pro 3 of being overweight.
A closer look reveals significant design differences, and nowhere is this more apparent than in the chassis design. Without its keyboard, the iPad Pro is very much a pure tablet. You have to hold it in two hands or crooked in one arm to support it. Want to use it on a desk? You'll have to buy the Smart Keyboard, which incorporates a stand.
The Microsoft Surface Pro 3, however, has a built-in kickstand, and its hinge works at any angle, so you can prop it up and type with it at a shallow angle, adjust it more steeply and stand it up for a presentation or movie-watching session. You don't need the optional keyboard if you don't want it.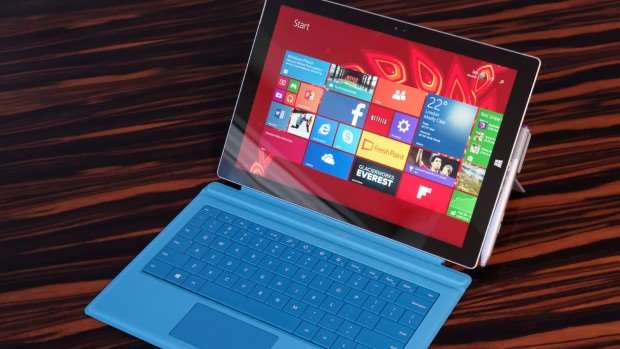 As far as its appearance is concerned, the iPad Pro adopts a soft approach, with curved edges and corners, while the Surface looks more businesslike, with angular, beveled sides that slope sharply away from the screen surface.
It isn't just the way it looks, though, that makes it better for work. The Surface Pro's USB port, microSD slot and mini-DisplayPort video output also make it a far more flexible machine for work. The iPad Pro has only the one data connection: its Lightning port.
Declaring a winner in this category is easy, as long as you assume the "Pro" moniker in both cases means the devices are intended to be used by professionals. I'm going to hand this one to the Surface Pro 3. It's more practical, and has clearly been designed from the ground up to be used as a working machine, while the iPad Pro is, at its heart, still just a big iPad.
Winner: Microsoft Surface Pro 3
Apple iPad Pro vs Microsoft Surface Pro 3: Keyboard
Neither Apple nor Microsoft bundle keyboards with their devices, but in both cases they should be seen as part of the product as a whole. There's as little point buying an iPad Pro without the Smart Keyboard as there is buying a Surface Pro without the Type Cover. It just doesn't make sense.
That means an extra investment, and Microsoft wins once again on this front, with its keyboard costing $149, and Apple showing a US PRICE of $169.
In terms of design, the two keyboards share some features, but have been designed in a fundamentally different way: the iPad Pro's Smart Keyboard attaches to a magnetic docking port, just like the Surface does, and both are backlit, but in every other respect the two accessories are poles apart.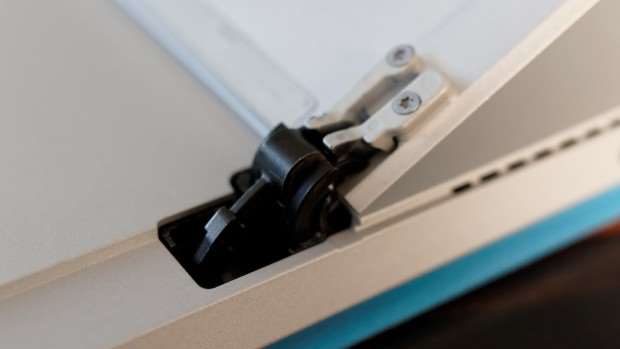 This is principally because the iPad Pro's keyboard also acts as the stand for the tablet. One half of the Smart Keyboard has a folding portion that lets you prop the tablet up at an angle, an approach countless third-party iPad keyboard manufacturers adopt already. The problem with this is that you cannot adjust the angle as you can with the Surface Pro 3's kickstand, and the keyboard will always lie flat.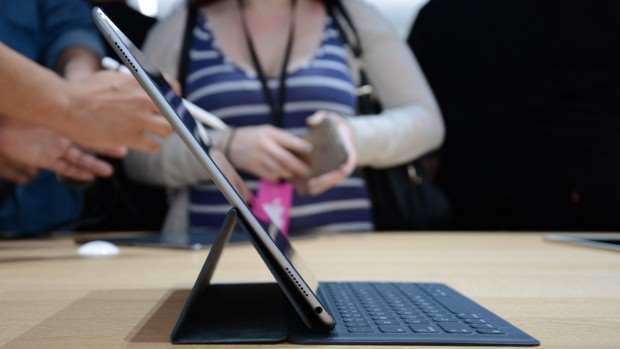 The other difference is that the iPad Pro's keyboard lacks a touchpad. Now this is primarily because iOS is an operating system built around touch and touch alone, but using a touchscreen that's propped up in front of you on a desk has never been particularly comfortable, and I'm not convinced the iPad Pro is going to change that.
As far as typing on the two keyboards is concerned, that's a little trickier to assess. However, given that the Apple keyboard borrows its key switch technology from the MacBook, I expect it to be at least a match for the Surface Pro 3's Type Cover keyboard from an ergonomic standpoint. Nonetheless, with a touch more flexibility, and the option of being able to use a touchpad instead of having to prod the screen all the time, Microsoft's keyboard is the winner here.
Winner: Microsoft Surface Pro 3
Apple iPad Pro vs Microsoft Surface Pro 3: Stylus
As with the keyboards, both Apple and Microsoft's tablets have pressure sensitive, active stylus options. Again, Microsoft's stylus is the cheapest: its Surface Pen costs an extra $60 , while the Apple Pencil will set you back a breathtaking US$99.
Both accessories are powered and pressure sensitive. The Surface Pen is able to sense 256 pressure levels and, although Apple made no mention of pressure sensitivity levels at the launch of the iPad Pro, it does go one better than the Surface Pen by offering the ability to sense the angle at which it is being held. This allows you, for instance, to switch quickly from drawing to shading in one clean motion.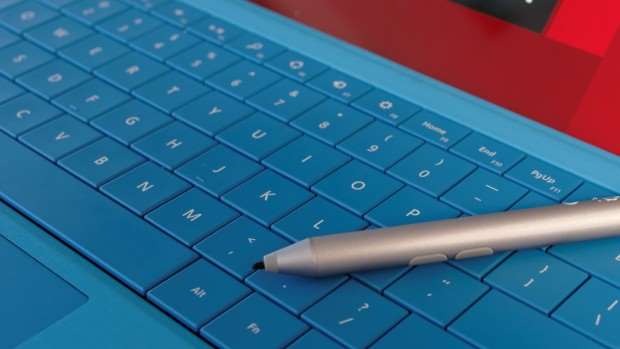 Neither stylus can be stowed within the body of the tablet, but the Surface Pen offers more practical features. It has a button on top used for launching OneNote quickly and taking screenshots, it's powered by coin cell batteries that can last longer than a year, and it has a pocket clip so you can attach it to the Type Cover keyboard for stowage.
The Apple Pencil has no buttons or pocket clip, but it does have a rechargeable battery that will last up to three months, which can be topped up by connecting it to the Lightning port of the iPad Pro (via a connector under a cap on the top).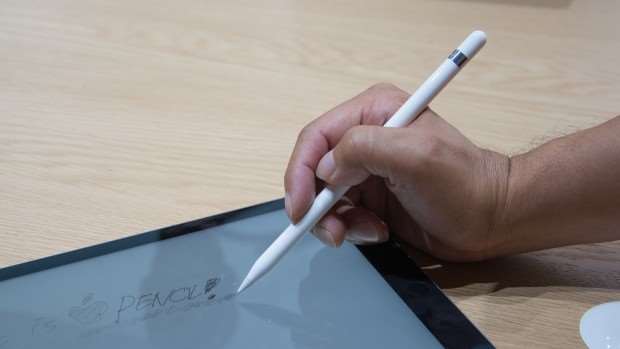 The price is mainly why I'm awarding the Microsoft Surface Pro 3 the win in this section. The Apple Pencil is simply too expensive in my view, and I can't imagine it will be that much better than Microsoft's to justify such a big price premium.
Winner: Microsoft Surface Pro 3
Apple iPad Pro vs Microsoft Surface Pro 3: Screen
When it comes to the display it's easier to compare the two tablets, and the iPad Pro takes an early lead here. Its display is 0.9in bigger, at 12.9in across the diagonal, and it has a resolution of 2,372 x 2,048, while the Surface Pro 3 has a 12in screen with a resolution of 2,160 x 1,440.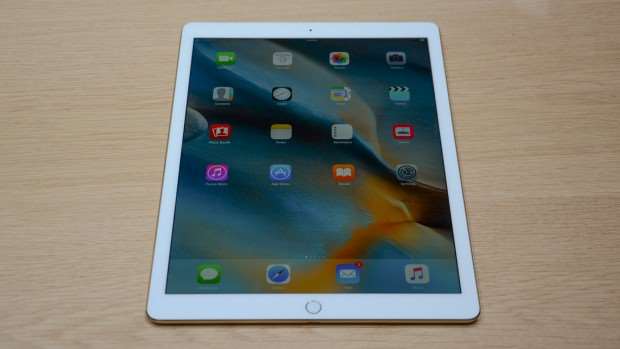 Clearly, I can't comment on quality yet, but it should be a close-run thing between the two if Apple's previous iPads are anything to go by. What's more important, perhaps, is how usable the iPad Pro's large screen turns out to be with iOS 9's new multitasking features.
Apple's mobile OS has, thus far, been a single window UI. iOS 9, however, will allow you to run two apps side-by-side in a split-screen view, just like in Windows 10. Whether this works well enough to compete with the Surface's more flexible multi-tasking Windows installation remains to be seen, but, if I had to guess, I'd say the iPad will struggle to keep up. Just as Windows 8 wasn't a very good OS for tablets, it's going to take a long time for iOS to become a mature desktop UI.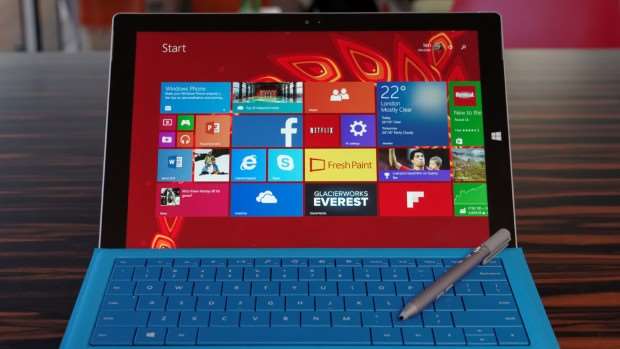 A draw, pending test results
Apple iPad Pro vs Microsoft Surface Pro 3: Performance and battery life
During its presentation, Apple was keen to hype up the performance of its new tablet, and understandably so. Inside is Apple's new A9X processor, which among other things has double the memory bandwidth and vastly superior graphics performance to the A8X in the Apple iPad Air 2. It has been reported that the iPad Pro has 4GB of RAM, but since Apple never quotes this specification for its mobile devices, we won't know for sure until the tablet has been opened up and stripped down by someone like iFixit. Storage options run to 32GB or 128GB.
The Microsoft Surface Pro 3, on the other hand, offers users a choice. It's available with low voltage Intel Core i3, i5 and i7 processors, and 4GB or 8GB RAM, and 64GB, 128GB, 256GB or 512GB of storage, depending on the model. We've only tested the Core i5 version, but it's quick enough to run most desktop applications without trouble, and 4GB of RAM is plenty for serious multitasking.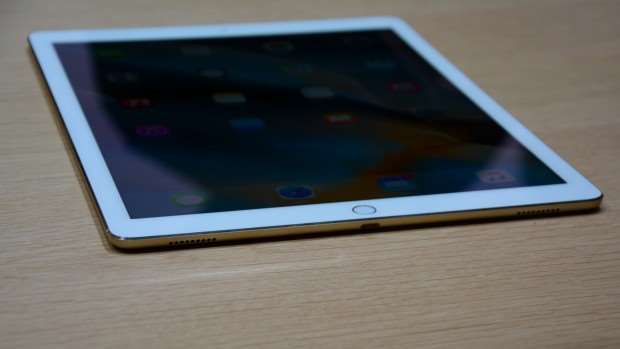 How will they compare? Tough to say, since we have no benchmarks for the iPad Pro, but given that it won't be running the same software as the Microsoft Surface Pro 3, the question of comparative performance is largely academic anyway. The key is that each tablet is able to multitask and run demanding applications concurrently, quickly and without slowing down. The iPad Air 2 can already do that, as can the Surface Pro 3, and I expect the iPad Pro to do the same, despite its higher resolution display.
Battery life is, perhaps, more important. One of the reasons I use a MacBook Pro 13in is because it lasts longer on a single charge than any Windows laptop I've worked with. If Apple wants people to choose the iPad Pro over the Surface Pro 3, it's going to have to beat it on battery life. I haven't tested the iPad Pro yet, but Apple claims it lasts ten hours per charge and, based on past experience, I'm inclined to believe it.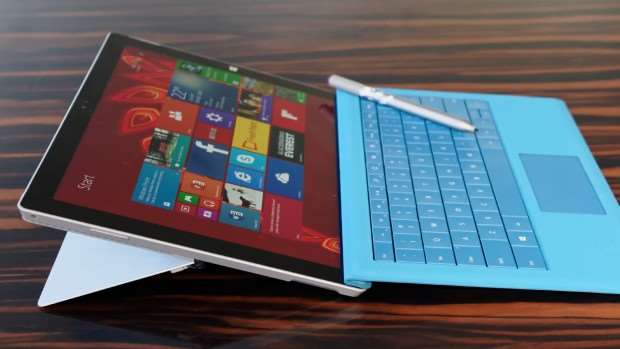 In testing, the Core i5-4300U Surface Pro 3 lasted 10hrs 33mins with the screen dimmed right down under light use in flight mode. I'd say that puts the iPad Pro marginally out in front of the Surface Pro 3, since in my experience, Apple's figures have mostly turned out to be optimistic.
So far, though, this is merely speculation, which is why I'm declaring a draw in this section until the benchmarks come in. We won't know exactly how they compare until we've had the chance to test them side-by-side.
A draw
Apple iPad Pro vs Microsoft Surface Pro 3: Verdict
There's no definitive answer as to whether the iPad Pro is better than the Microsoft Surface Pro 3, mainly because we haven't yet used the Apple tablet in anger for longer than a few minutes at the launch event. Even if I had benchmark results to hand, however, and I knew if one was faster than the other, how the screens and battery life compared - I still wouldn't be able to deliver a final verdict.
So while – through a process of totting up here – it looks like a win for the Microsoft Surface 3, the real victor will only become apparent once we've had the opportunity to use an Apple iPad Pro properly for work. It will be intriguing to see how, in real-world use, the two truly compare.