Everything you need to know about Google's 2015 Nexus 5 smartphone
Google unveils a new Nexus handset every year, and while 2014's Nexus 6 phablet certainly divided public opinion due to its size, the anticipation surrounding a possible follow up to LG's fantastic Nexus 5 is on the rise.
Rumours about what to expect are rampant, with many believing Google will form a partnership with both LG and Huawei to produce two Nexus devices for 2015. We know that Huawei is developing a phablet Nexus device, probably a successor to the Nexus 6, while LG is tackling a more pocket-friendly Nexus 5.
Sound a bit confusing? We're here to help deconstruct the hearsay and look at what we can expect from Google's next Nexus 5.
Nexus 5 2015 release date:
As Google hasn't even confirmed that it's working with a manufacturer to create the next Nexus device (it never does), there's no official release date tied to the revamped Nexus 5 or its potential phablet sibling.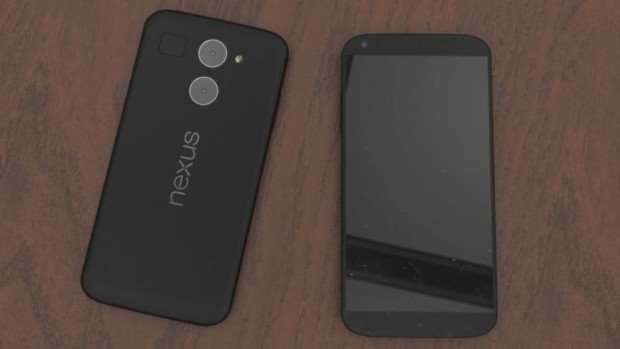 Image: Jermaine Smit - Instagram
If looking at past Nexus release dates wasn't clear enough, an October release fits in with Android M's late October or early November release cycle. For Google, October is also the perfect time frame for Thanksgiving in the US (the country's largest holiday) and the lead up to Christmas elsewhere.
| | |
| --- | --- |
| Phone model | Release Date |
| Nexus One | January 2010 |
| Nexus S | December 2010 |
| Galaxy Nexus | October 2011 |
| Nexus 4 | October 2012 |
| Nexus 5 | October 2013 |
| Nexus 6 | October 2014 |
Nexus 5 2015 price:
Traditionally, Google's Nexus devices have been some of the cheapest premium tablets and smartphones around, with Google selling the devices cheaply to collect extra customer data. The Nexus 6 bucked that trend, which could be why it proved unpopular compared to the fondly-remembered Nexus 5, priced at a similar level to other flagship handsets. However, its $800+ price tag was still cheaper than other big-screened phones on the market.
If Google keeps the Nexus 5 range as an affordable handset, it's likely that we'll see a new model priced around $429 – the same price as 2013's Nexus 5. However, if Google decided to follow a similar pricing model as the Nexus 6, we could see the new handset going for over $700.
Judging by the rumours that either Huawei or LG will produce the next Nexus phones – with one taking the helm of developing a phablet device – it's unlikely either manufacturer will create an expensive phone. LG's history with Nexus devices suggests a lower price range than its own flagship phones, and Huawei devices are known for being affordable.
Nexus 5 2015 specifications:
Google has always managed to cram top-notch technology at incredibly affordable price points into its Nexus hardware. We see no reason for that trend to stop with the new Nexus 5.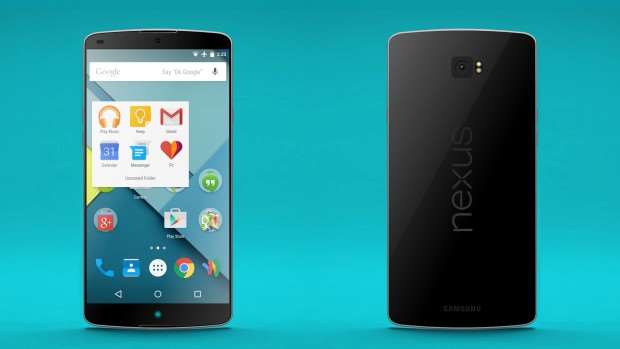 Image: Miqdad Abdul Halim – Google+
Specs for the new Nexus 5 were leaked online, with GizmoChina revealing the device to have a 5.2in Full HD 1080 x 1920 pixel P-OLED display. It's claimed that it will run on the new 1.8GHz octa-core Qualcomm Snapdragon 620 and pack an impressive 4GB of RAM, with a meaty 3180mAh non-removable battery.
The same leak also states that the Nexus 5 will come with front-facing stereo speakers – most likely similar to those found on the Nexus 6. Interestingly, it's believed that the new Nexus 5 will adopt the design aspect shared by most LG phones: a rear-located power button and volume rocker. It's also believed there will be a fingerprint sensor for integration with Android Pay and to push Android M's biometric security additions, as well as the addition of a USB Type-C connection to replace the micro-USB standard found on most phones.
Nexus 5 2015 design:
While Nexus devices tend to opt for function over form, Google's handsets always exude a minimalist charm. It seems unlikely that this will change with the new Nexus 5, with the Twitter account @OnLeaks claiming that the new phone will have a metal body and be only slightly larger than the original Nexus 5.
Little else is known about the Nexus 5's design, but, if this leaked video of Huawei's phablet Nexus device is any indication of what to expect, the smaller Nexus phone could look rather plain.
Main image: Stefano Rosselli - Behance