A big, bright, brash smartphone with a 5.7-inch screen and a 13-megapixel camera for $399. Yep: the Nokia Lumia 640 XL offers a lot for very little
Since Microsoft began placing its name on the back of the once Nokia's Lumia series, it's focused its attention primarily at the mid-range market. With the Lumia 640 XL, that decision holds fast: it's a phablet for $399, and while it won't blow other phones out of the water for features and performance, Microsoft has certainly built a smartphone that is sure to turn heads.
Design and looks
The Lumia range has always stood out from the crowd – bright cases and clean designs have caught the eye in a market full of silver and black slabs. With the Lumia 640 XL this ethos hasn't changed one bit.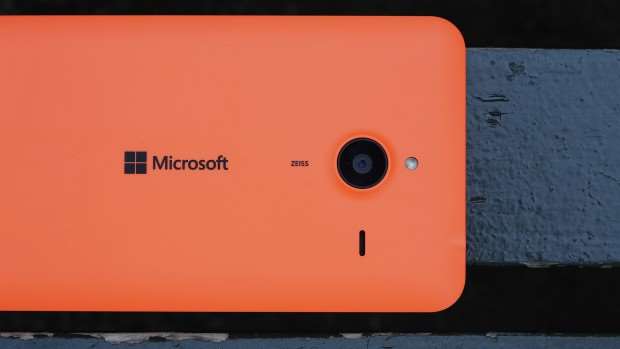 Our review unit was orange, but if that isn't your thing then the 640 XL in also available in a baby blue, crisp white and a matte-black finish. Personally, I don't know why anyone would want to order a 640 XL in any colour other than orange. It looks good.
Size-wise, this 5.7in phablet is a beast. At 82mm, it's a touch narrower than Google's Nexus 6, but wider than Apple's iPhone 6 Plus. Combine this with a height of 158mm – and that bright-orange shell – and the Lumia 640 XL is hard to ignore.
Despite the generous proportions, Microsoft has managed to keep the thickness to a minimum. The phone is a mere 9mm from the screen to the rear of the case, although a rear-camera housing protrudes to 11mm. It weighs 170g, meaning it's hefty enough to not feel cheap in the hand, but not so much that you notice its weight.
Meanwhile, clip off the shell and you'll discover that the 640 XL offers a removable battery and room for storage expansion up to 128GB via microSD.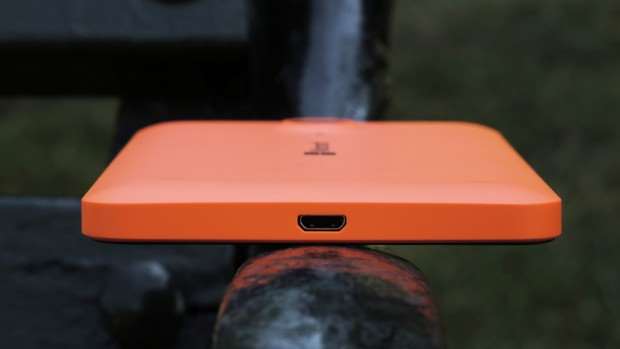 Display
To match the 640 XL's simple yet striking appearance, Microsoft's Lumia has a fantastic screen, with the company's ClearBlack Display technology helping it to perform well in direct sunlight.
Graphics and photos leap from the display, with colours appearing vibrant against a black background. A contrast ratio of 1,064:1 puts the 640 XL in the same ballpark as the latest Motorola Moto G 2 or Sony Xperia Z3, with screen luminance reaching a maximum 582cd/m². It's among the brightest displays I've seen on any smartphone, and it's superbly readable outdoors.
However, there's no ignoring the low resolution of 720 x ,1,280, which when stretched across 5.7in delivers a pixel density of only 258ppi. Look at this screen from closer than 13in and you'll be able to see the pixel structure.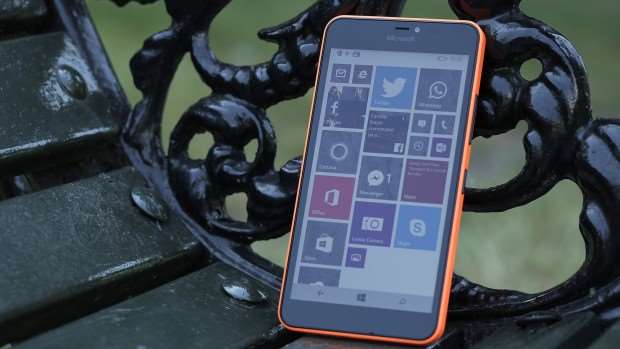 Camera
A Lumia phone still holds the record for the highest-resolution camera in a smartphone, but this is no Lumia 1020. Instead, the 640 XL comes with a 13-megapixel rear snapper and a 5-megapixel camera at the front.
Both are capable of shooting 1080p video, and images look deceptively good on the Lumia's excellent display. A closer look, however, reveals that both photos and video have a tendency to look a little washed out and suffer some noise.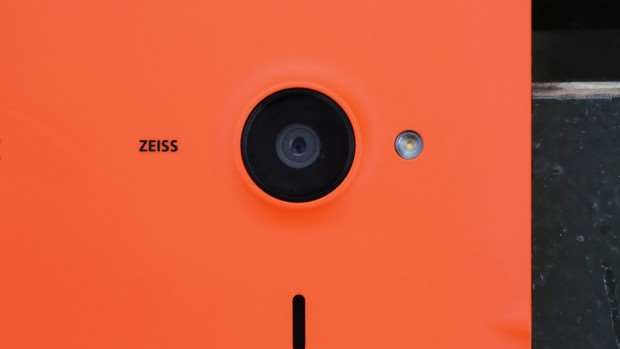 Despite being capable of recording at 30 frames per second, video appears juddery, and the auto-exposure adjusts in steps when you pan the camera from bright to dark areas. By far the video camera's most irritating feature, however, is that it loses focus when panning, with the Lumia lens struggling to lock onto a subject when the camera is pointed somewhere new.
For the money, however, the quality still isn't all that bad, and many other phones in this price range can't match the 640 XL's resolution anyway.
Performance
Microsoft has done a good job of squeezing in just enough power to make the 640 XL usable, while keeping the price reasonable. It comes with the same quad-core 1.2GHz Qualcomm Snapdragon 400 and Adreno 305 GPU found in the Motorola Moto G2 4G. Microsoft's phone comes with 1GB of RAM.
On the whole, for browsing the web, launching and using apps and navigating around Windows Phone's front-end, this combination delivers smooth, lag-free performance. It's only with more intensive tasks – such as playing advanced games, for instance – that the lack of power becomes evident.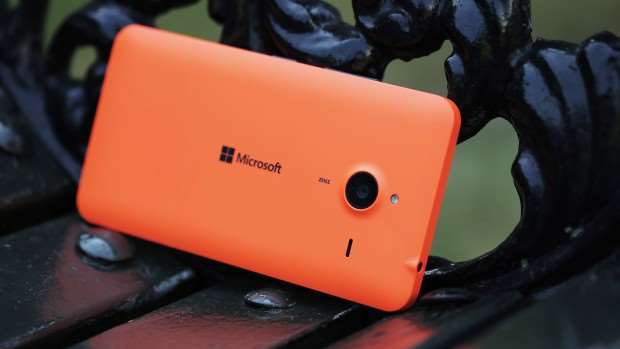 Thus, in the GFXBench T-Rex onscreen gameplay benchmark, it achieved a paltry 7.3fps result. In the SunSpider JavaScript benchmark it clocked a moderate 1,246ms completion time, and things completely fell apart when we ran it through the Peacekeeper browser test. It achieved a lowly 295 points, placing it below the original Motorola Moto G (2nd Gen) and many other phones in its price bracket.
Another worry is the Lumia's ability to drain battery. With moderate use, the 640 XL is no different to most smartphones: you'll need to charge it daily. However, for more demanding tasks – such as watching videos, playing games or streaming some audio – expect your battery life to plummet.
In testing, when watching a 720p video in flight mode, I saw battery life drop at 13.5% per hour, for a projected total runtime of only seven hours. Streaming audio over 3G hit it even harder, tearing through the battery at a rate of 17% per hour. Compared with the Nexus 6's depletion rates of just 2.3% and 6.8% per hour respectively, this is disappointing.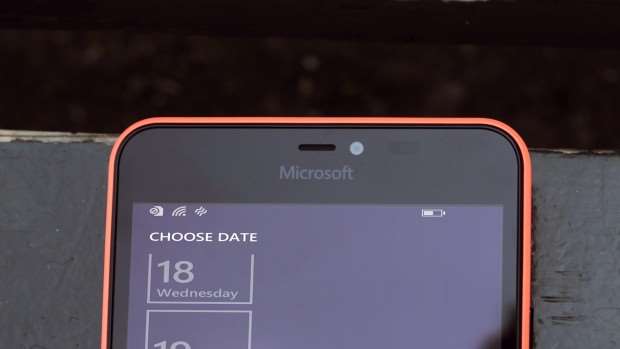 In terms of connectivity, the 640 XL is more impressive: it has Bluetooth 4, 802.11bgn Wi-Fi, GPS, NFC and even an FM Radio. It also comes with 4G in the UK; note that the European version is 3G only, so if you see it on sale at a low price, this may be the reason.
Finally, the Microsoft Lumia 640 XL also comes with a year's subscription to Office 365 services, which would cost around £70 if you bought it on its own.
Verdict
Despite its shortcomings, the Lumia 640 XL presents decent value for money at only £183. Its design is striking, and while its screen may not be particularly sharp, Microsoft's ClearBlack technology mostly makes up for that, delivering a pleasingly punchy image.
The limitations of Windows phone, below average battery life, and the widespread availability of high-quality, low-cost Android phones means it probably won't persuade many to switch. But with that subscription to Microsoft Office 365 thrown in, it's an enticing proposition for owners of older budget Windows Phones looking to upgrade.