Love telecommuting? Some people work from home – but Cat Burton wanted to know whether she could work from anywhere around the globe
I'm sat on a train rushing through the English countryside. This week, I'll be working in London. Last week, I was living and working from a hotel in Bangkok. Welcome to the life of a digital nomad.
I'm not the only one. In fact, there are many people who have chosen to work from wherever they can access power and the internet. It's a way of life technology has made possible, and the number of folk opting for such a life is growing.
Why be a coding nomad? For me, having run my one-person studio successfully from an apartment in London, I felt it was time to see more of the world. When the list of what you require to do your job includes a laptop, power and internet, in theory you should be able to work from almost anywhere. And if you have the capability to work from almost anywhere, why not live anywhere too?
The start of the journey
The first steps of a journey are always the most difficult, and mine was no exception. Before I left my apartment in London, I gave away almost all of my belongings. Someone once said it's experiences, not things, that make a person – and they're right. While it was hard to say goodbye to those inanimate objects at first, it became much easier. If you're the kind of person who longs for more and more things, this life isn't for you.
Something that allowed me to jump pretty quickly into this new type of living was that I keep a general rule of always having enough money saved to last a period of six months. That applies to both my company and personal finances. It ensures I'm always covered in emergency situations and affords me a degree of freedom. If my funds ever dip below that six-month limit, I know it's time to take on another contract to boost that pot back up again.
This buffer was vital, because it allowed me to do two things. First, it enabled me to take what was in effect a test trip, to determine whether I could actually manage the travel, be away from friends and so on, over a longer period. More importantly, it also meant that I wasn't going to end up stranded somewhere a long way from home if a client didn't pay on time, or a contract fell through. Although there's a certain thrill to living on the edge, if you're going make this your way of life long-term, you need enough security money to ensure that if something does go wrong, you can rescue yourself.
My test trip was three months in California. Here I'd break from contract work and concentrate on planning for a longer stretch abroad, brainstorming future projects, and making sure both my personal and company structures were ready for life on the road. I wanted a plan, even if it was simply which area of the world I'd visit first!
The three months went well, and I returned to the UK at the end of summer feeling empowered and ready for my adventure. I booked a one-way ticket to New Zealand and jumped on a plane with my 60-litre backpack and a day-bag full of technology. I was excited to begin my journey, but also a little cautious. By this point I hadn't done any client work for months so income was tight. I was living off my savings, being strict about how much I spent, and unsure when I'd next see any significant income.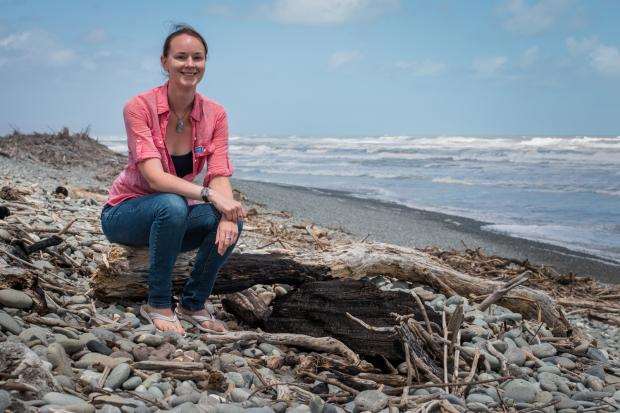 Where's the money coming from?
I spent the first couple of months backpacking around New Zealand, coding for my own projects on trains, buses and in hostels. I also worked on building the photography side of my business, making some income through licensing images and selling prints. It was a start, but it didn't make me enough money to live on. I soon needed to work on some contracts to keep afloat.
Luckily, I had clients who I'd previously worked for who were happy for me to work remotely – and this is something you need to think about before you leave. I did some work on a mobile game for a London studio in March and was approached to work on a game-collaboration project after that. Since then, and across three continents, I've worked on that project full-time. Without those friends and contacts, I wouldn't be able to maintain this lifestyle. The phrase "it's not what you know, but who you know" is very true.
The work/life balance
You'd think that travelling around the world while working would make it easy to sustain a work/life balance, but this isn't the case. In fact, it's sometimes difficult to get the balance right as you travel, because the temptation is always to forsake the work in favour of doing something new and fun.
Many people think my life is one big holiday, but it really isn't. You have to press yourself to keep working, but I make sure I do so in a variety of places so I get to experience as much as possible in my time off.
So while I've found that I actually work harder than I ever have before, I also get to live better than I ever did before. I can't remember the last day I had that didn't involve work to some degree – you end up working seven days, because when you're on the road, the week and weekends meld into one – but when I do finally get a day (or a few hours) off, it's spent on a tropical beach, hiking up a mountain, skydiving, visiting beautiful temples... Sure, life could be far more straightforward if I were working in an office job in London, with fixed hours and a bigger salary, but why would I choose that?
My adventure so far has taken me to America, New Zealand, Australia, Thailand and now I'm back in the UK. Next month I'll be in Amsterdam for Unity's Unite conference, leading a panel discussion on freelance games development. After that, I have no idea.
Some people might dislike the uncertainty of this way of life; it isn't for everyone. For me, I thrive on the excitement of it all. I feel alive. It's not often you can say your current contract has been worked on in three continents (to date).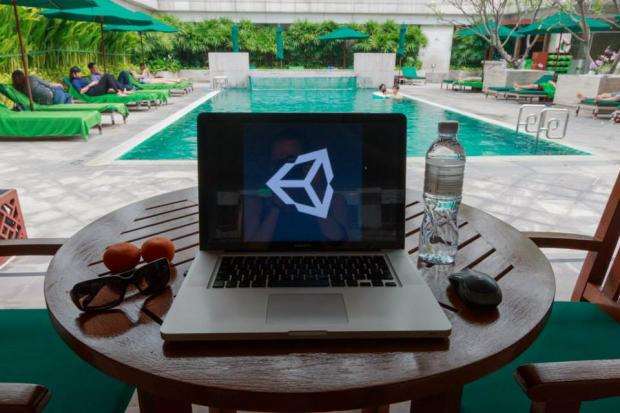 Want to be a nomad? Do this first!
If this sounds like something you'd like to do, here are my top tips for a successful digital nomad adventure:
1 Always research your travel thoroughly. While it might be tempting to just pack your bags and go, you need to have done some research about certain aspects. For instance, can you actually be a digital nomad in that country? Do you need exit tickets booked before you can go there? Where's a good town/city to work from? Does your hotel/hostel offer free Wi-Fi? And, more importantly, is it any good? I've started using hotelwifitest.com to help me pick accommodation. You don't need to plan everything – I often have no idea where I'll live from one week to the next – but make sure you check the essentials.
2 Travel insurance. At a minimum, you should be covered for health emergencies. I also have insurance to cover my laptop and camera gear. While losing my bag of clothes wouldn't be a big deal, I'd be in real trouble if I dropped my laptop or my camera was stolen. Make sure you're covered for all eventualities, particularly if your work depends on them.
3 Always research ahead and buy a data SIM you can tether with as soon as you arrive. Often the best places to get these are in transport hubs such as stations and airports. The most stressful days as a freelancer or digital nomad are those when you need internet access but the hotel's Wi-Fi lets you down. Plan ahead so you can get online when needed.
4 Don't take too much stuff. Seriously. You might think you need to take various clothes/toiletries/tech for every occasion – but you don't. If I can buy something cheaply at my destination, I don't pack it. Take it from someone who's been carrying around 20kg of stuff for the past six months – lighter/smaller is definitely the way to go.
5 Cloud backups. Back up everything, constantly, because you never know when your laptop will break or get stolen. This is important, not only for work but for your personal mementos too. After all, you really don't want to lose those photos of yourself working from a hammock in Thailand! Make sure you run an initial backup before you leave home, because I can tell you from experience that trying to back up your entire hard drive over hotel Wi-Fi will take a ridiculous amount of time.
Being a digital nomad is an exciting way of life, and while it can be challenging at times, the rewards often vastly outweigh the risks. If you're tempted to give it a try, I can promise you won't regret it. And even if you did, you can always call it a gap year and return home to the 9-5.
Where do you want to go first?