The EU's moves against Google have the potential to change the face of the internet, and may eventually echo their way down the line here to Australia.
The last month has seen the European Union file formal antitrust charges against Google, launch an investigation into Google's Android operating system, complain about Google's handling of Right To Be Forgotten Requests and talk up the threat of US tech firms to European industry. All this is followed by reports today that European mobile networks are planning to blanket-block adverts in webpages and apps - a move which, if successful, would take a hatchet to Google's bid to make more money from mobile advertising.
Does Europe have something against Google? Taken in aggregate, all this certainly looks like a concerted effort by the EU and European companies to curb Google's power. And the plans to forge a digital single market for online firms may also end up helping European companies gain the kind of scale which would be required to compete with American giants like Google.
If the ambitious strategy to create a single market is successful it would, as the commision states, "tear down regulatory walls and finally move from 28 national markets to a single one." This would help to put Europe on a level playing field with US internet providers, giving them a "home" market of over 500 million people.
Here's a recap on the major points of confrontation so far:
Timeline
November 2014: European Parliament votes to break up Google
Last year European parliamentarians voted on a motion aiming "to prevent any abuse in the marketing of interlinked services by operators of search engines." Part of this was a suggestion to the European Commission that they move to separate Google's search function from its advertising businesses.
The motion passed by 384 votes to 174 with 56 MEPs abstaining, putting clear pressure on the EU as a whole to come up with ways of curbing the dominance of a search engine which holds a 90% market share in Europe.
April 2015: EU Antitrust Investigation
After making noises about acting against Google for some time, on the 15th of April the EU formally filed antitrust charges against the internet giant. As part of this, the European Commission sent a Statement of Objections to Google alleging "the company has abused its dominant position in the markets for general internet search services in the European Economic Area (EEA) by systematically favouring its own comparison shopping product in its general search results pages."
Not pulling punches, the competition commissioner Margrethe Vestager levelled a string of charges on how the search engine has systematically favoured its own commercial services at the detriment of consumers, altogether signalling that the EU is on a clear collision course with Google's monopolistic tendencies:
"I am concerned that the company has given an unfair advantage to its own comparison shopping service, in breach of EU antitrust rules," Vestager said. "Google now has the opportunity to convince the Commission to the contrary. However, if the investigation confirmed our concerns, Google would have to face the legal consequences and change the way it does business in Europe."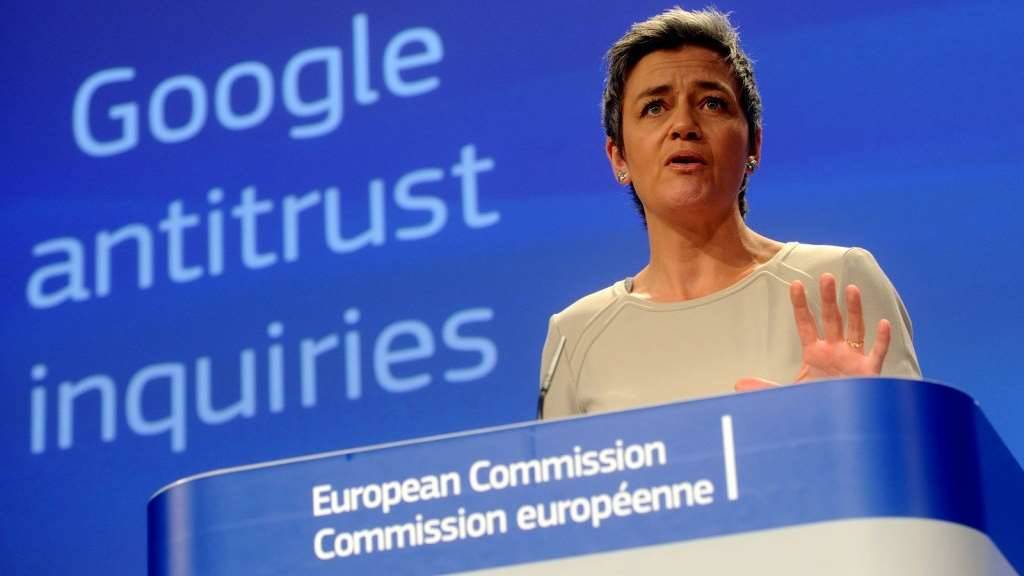 Google have argued that sites like eBay and Amazon are strong competitors, with the Senior Vice President of Google Search, Amit Singhal claiming that "Google's shopping results have not harmed the competition." Ebay's chief executive John Donahoe seems to have backed these claims, confirming that the company is a "strong commerce competitor".
April 2015: Android Investigation
On the same day antitrust charges were against Google, the European Commission also launched an in-depth investigation into Google's Android operating system, which currently has an 81% share of the smartphone market.
The EC said it would look into whether Google had abused its dominant position and "illegally hindered the development and market access of rival mobile operating systems," by forcing manufacturers to exclusively pre-install Google's apps and bundling these Android apps with other Google services.
May 2015: Open letter on Right To Be Forgotten
More recently, European tech experts have been up in arms about Google's lack of transparency. In the wake of news that over the past year 59% of Right To Be Forgotten (RTBF) requests were rejected by Google, 80 leading technology and data law experts yesterday published an open letter calling for the company to do more to communicate the reasons behind its choices. This came one year since the landmark ruling that search engines must remove links containing outdated and misrepresentative information relating to individuals.
The signatories of the letter claim that Google is in a position to "make decisions about the proper balance between personal privacy and access to information," and should provide a lot more clarity about the reasons RTBF requests were being thrown out.
"Beyond anecdote, we know very little about what kind and quantity of information is being delisted from search results, what sources are being delisted and on what scale, what kinds of requests fail and in what proportion, and what are Google's guidelines in striking the balance between individual privacy and freedom of expression interests," said the letter.
May 2015: Mobile networks plan to block advertising
The most recent development in the fistfight between Europe and Google is news that mobile networks are planning to take moves to blanket block web advertisements. The report, published by the FT, claims that "an executive at a European carrier confirmed that it and several of its peers are planning to start blocking adverts this year."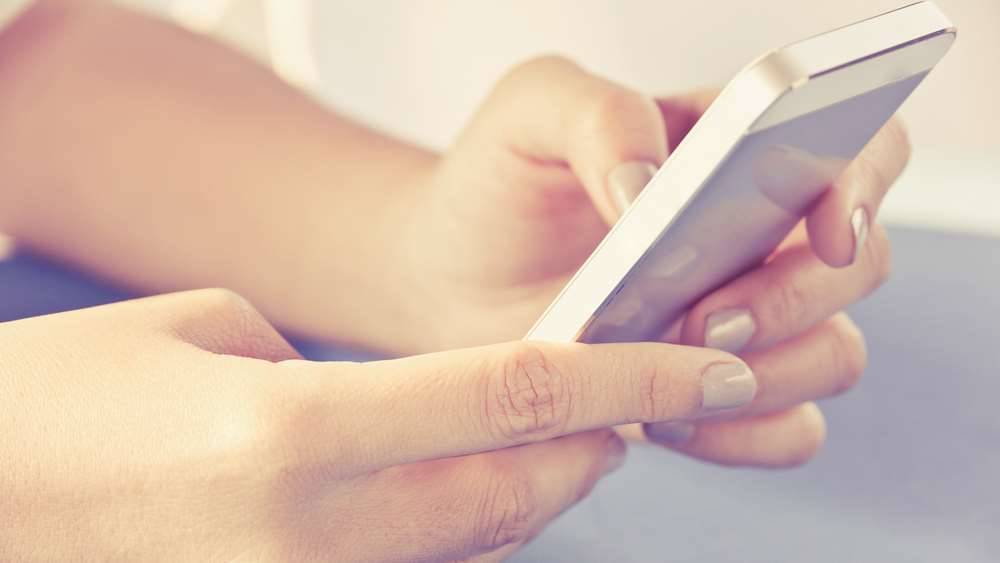 It's pretty unlikely the European Commission would allow private companies to block sections of the web for their own gain, but the potential partnership between major wireless carriers and ad-blocking sites such as the Israeli start-up Shine, along with the rise of adblocking in general, certainly threatens to blow a hole through the web and mobile advertising industry, which Google dominates.
The outcome of the battle between the EU and Google may take years to decide, but whatever the fallout, a new European digital market could lead to a very different face of the internet.