If Australian sales figures are anything to go by, we love Samsung's big phone. Now, rumours surface about the Samsung's next iteration of its phablet, the Galaxy Note 5.
After releasing the Galaxy S6, its flagship handset in April this year, rumours are now surfacing about Samsung's next phablets, the Galaxy Note 5 and the Galaxy Edge.
The S6 and S6 Edge represent Samsung's most powerful smartphones yet, but they could be eclipsed in both size and performance if new rumours are anything to go by. Featuring a 5.1" Quad HD Super AMOLED screen, the S6 uses a 2560 x 1440 resolution screen equating to 577 Pixels per inch, and adds a pinsharp 16-megapixels camera alongside a 64 bit octa-core processor. But Samsung is widely tipped to improve on those figures with its brand new phablets.
Possible processor specs of the Galaxy Note 5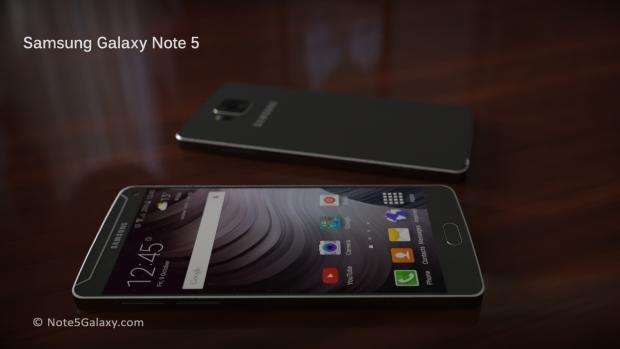 According to SamMobile, Samsung's flagship phablet is expect to use the Exynos 7422 processor. In the pipeline for a while now, the 7422 uses ePoP or embedded package on package technology, effectively cramming systems you'd usually find separately onto a single chip.
By fusing functions like CPU, GPU, Ram and storage, Samsung's new range of chips can save up to 40% of space, leaving more room for the all-important battery. According to Jeeho Baek, Senior Vice President of Memory Marketing at Samsung Electronics, the new chips enable "faster and longer operation of multi-tasking features", so it makes sense to see them in the all new Galaxy Note.
The Galaxy Note 5 could have a 4k screen
It's still not clear which screen the Galaxy Note 5 will end up using this early in the testing process, but Samsung is reported to be testing both 2k and 4k panels in their its forthcoming tablet. Although it's probably overkill, Samsung has a history of producing vibrant, high-quality screens and is well aware that higher resolutions can be a tipping point for prospective customers.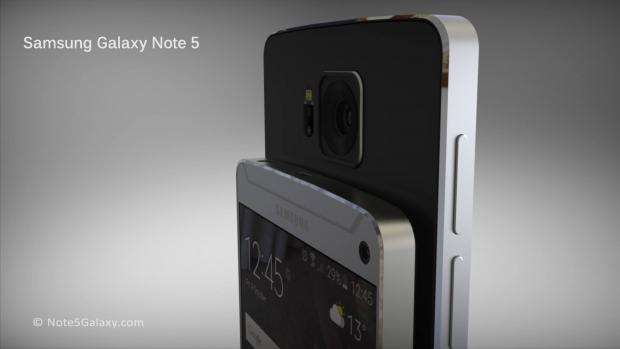 The new Galaxy Edge might be down on power, but up on style
Much like the S6, Samsung's Galaxy Note range also includes a Edge version, allegedly codenamed Project Zen. However, rumours now indicate that a curved screen won't be the only thing to differentiate the Note Edge from the standard model. Samsung is tipped to be using a 5.5 or 5.4in Super AMOLED display, coupled with a hexa-core Snapdragon 808 processor.
This means the new Note Edge may not have the processing power of the standard model, and could point to Samsung identifying different consumers wanting different features. It's very possible that the new Galaxy Note will be a phablet for traditional power users, while the Galaxy Edge will be aimed at more casual, lifestyle consumers, who love the edge-to-edge screen but are less bothered about raw processing power.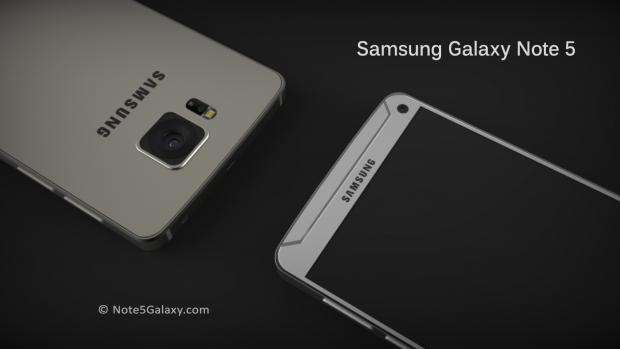 Rumours suggest a similar camera to the Galaxy S6
Like the previous models, both the new Galaxy Note and the Galaxy Edge are set to have a 16-megapixels camera, much like the Galaxy S6.
Possible October 2015 release date
There hasn't yet been any rumours of a release date, but going on Samsung's previous form could hold some answers. Samsung traditionally announces the latest Note at Berlin's IFA event in September, and puts it on sale the month after. Last year, the Galaxy S5 was released in April, while the Note 4 was announced in September and available to buy the following month. Although there's currently no word on release dates, it's very likely we'll see the Galaxy Note available in October - just in time for holiday shopping.