What's the difference between Dropbox and cloud backup? Can I store hundreds of gigabytes online and how much does it cost? A basic introduction to cloud backup.
An engineer asked us the other day what he can do about backing up large amounts of engineering data online - hundreds and hundreds of gigabytes.
Backing up your data via the internet is sometimes called "cloud backup", which is what we will call it here. We'll avoid getting bogged down in discussing whether any particular arrangement really qualifies as 'cloud'.
So what are the options?
What's the difference between cloud backup and Dropbox?
Note that we are talking specifically about backup here - not synchronisation services such as Dropbox. If you delete a file from your computer, then the copy stored in Dropbox is also deleted. Since accidental or malicious deletion is one of the things that backup guards against, you can see why Dropbox isn't really backup.
A similar argument applies to some of the consumer-grade backup services that back up an 'unlimited' amount of data for a fixed price - for example Carbonite only keeps files for 30 days (60 days on business plans) after they are deleted from the computer. The best way to look at such services is that they provide a way of restoring your current set of files after a disaster.
The two main approaches to cloud backup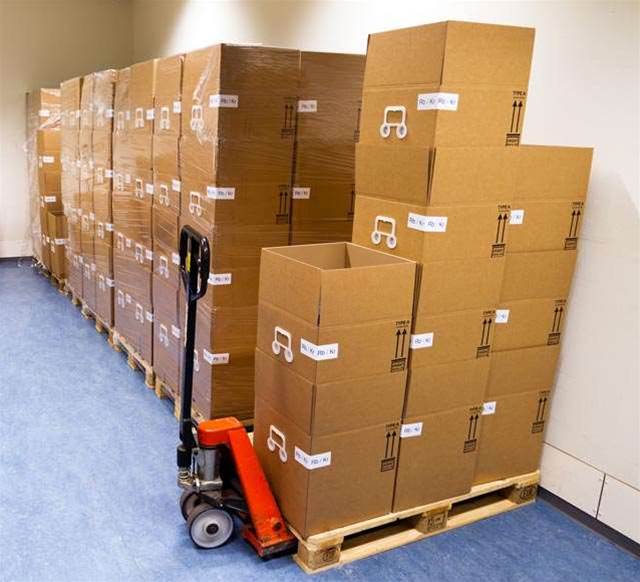 Approach a: You can rent storage space (from Webcity, for example) that behaves much like a shared folder on your local network so it can be used with a conventional backup program. Among the advantages are that you can use one program for your local and cloud backups, and it is easy to move to a different storage provider.
A variation on the theme is to use a backup program specifically designed to work with cloud storage (for example Arq for OS X and Amazon S3 and Glacier storage). Again, you'll need an account with the storage provider - Amazon's prices start around 10c per gigabyte per month. Here is a full list of Amazon S3 prices.
There is also Ninefold, which bills itself as "the Australian alternative to Amazon S3" and claims having its servers in Australia means it has the advantage of a "faster experience" than some others.
Approach b: Or you can subscribe to a cloud backup service that provides the software and the storage, though in some cases the company you're dealing with may actually outsource the storage to specialists such as Amazon or Rackspace.
A newly-announced example of a local service that operates from the provider's own data centres is M2 Commander's Cloud Backup, which starts at $20 per month for 10GB. The per-gigabyte cost falls quite rapidly as the volume increases: 100GB is $80 per month.
Cloud backup is limited by the speed of your Internet connection
However it is done, cloud backup has two main drawbacks. Firstly, it is limited by the speed of your internet connection.
Being selective about what you back up helps. Obviously customer and financial information is important (assuming you're not already using cloud services to manage them), but after that it depends on the nature of your business.
Just be aware that when you do a cloud backup for the first time there will likely be a lot of data to be transferred. You might want to prioritise the most important files by adding them to the backup set first, and once they have been uploaded add additional tranches until the job is done. A few providers offer a service that lets you send the first backup on one or more hard disks to save time.
After the first backup, the software should only upload new and changed files. Where files have changed, it may be able to upload just the changes to save time and storage space (don't worry - the software will automatically reassemble the data if you need to restore the file).
More advanced backup systems may be able to deduplicate your data. What this means is that if two identical files are backed up from different directories, only one copy is retained in the backup set. This is transparent to the user and just means you end up paying for less storage.
Speed may also an issue when restoring files. If you know the amount of data you need to restore and the transfer rate between the cloud facility and your computer, simple arithmetic reveals how long it will take. If you plan to back up large amounts of data to the cloud and your connection isn't ideal, consider using a provider that will send you a hard drive or a set of DVDs as a faster alternative to downloading.
Another drawback of cloud backup is it might use up your data quota
The second problem is that the data transferred when backing up or restoring files will normally come out of your existing internet quota.
This is a particular issue during the initial backup or a full restoration - depending on the nature of your business you may need to transfer more data than your plan allows, in which case you'll likely be slugged with an 'excess' charge. That can be very costly under some plans.
Important: You should still have on-site data backup
Which brings us to another important point: cloud backup should be used to supplement - not replace - on-site backup.
It will almost always be much quicker to restore data from a local backup, although what happens when the local backup has been destroyed or stolen along with the computer?
That's where off-site backup saves your bacon, and cloud backup is one of the most automatic and therefore most reliable forms of off-site backup.
Want to dig deeper on this topic? Read our guide to the best backup methods at home