Buying a Windows RT tablet? Be aware of the lack of macro support and certain file synchronisation features, writes Jon Honeyball
[This is an excerpt from an article published in the February 2013 issue of PC & Tech Authority. In the article, Jon Honeyball identifies several key features missing in the version of Office for tablet computers running Windows RT, compared with Office for Windows 7 and Windows 8. We thought this was important to be aware of. Below is an excerpt. Get the February issue of PC & Tech Authority to read the entire article.]
So what's the problem with this Office version?
Well, take a look at the page
Introducing Office Home & Student 2013 RT Preview
and the question "Does Office Home & Student 2013 RT (Preview and the final edition) include the same features as Office Home & Student 2013 on my Windows 7 or Windows 8 PC?"
The answer is: almost. Word, Excel, PowerPoint and OneNote in Office Home & Student 2013 RT include the majority of Office Home & Student 2013 features available on PCs, and almost all the features most customers use.
But since tablets have special needs for security and mobility, a few features are unavailable in Office Home & Student 2013 RT, including macros, add-ins, and other custom programs written by users or developed by third parties.
Macro support in Office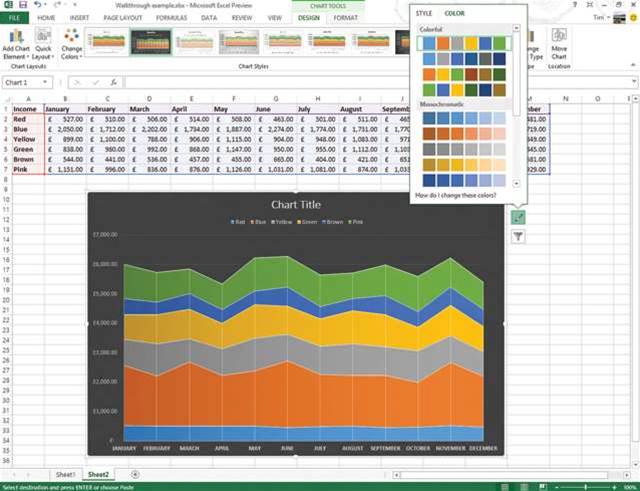 The lack of macro support, in Visual Basic for Applications (VBA), is a huge deal for any power user of Office. Indeed, it's potentially a big deal for many "ordinary" business users who may have absolutely no idea that their documents and templates actually contain macros. That's because they didn't put the macros there themselves, or write them out line by line – they were put there by their IT department for sound business reasons.
VBA is incredibly powerful for such jobs, since almost anything in the application can be programmatically controlled, and the code can be digitally signed and held in a common set of templates for everyone in the firm to use.
So, for example, the File | Open option might actually be triggering the action of some macro to perform an extra line of business task, of which you as the user are entirely unaware.
This raises the question: what is Excel? What does Office-compatible mean? Is it enough for the software to load a file and allow you to edit it?
For many people that will be fine, but what happens if you're using add-ins or custom functions in Excel? They won't work under RT, and it won't be possible to use a lighter-weight version of Excel instead to do your work.
Skydrive and Office
One other area where you might get burnt is file synchronisation. I'm a huge fan of cloud-based document synchronisation, both as a way of moving documents between devices and also as a means of providing an off-premises backup and archive. Care needs to be taken about what sort of material you store on cloud-based storage, but that's as true for Dropbox as it is for SkyDrive as it is for hosted SharePoint Server, too.
SkyDrive works very well and is quite rightly becoming popular and more widely used, but Windows RT doesn't support SkyDrive sync integration at all, although you can access files via the SkyDrive app, and save to SkyDrive from Office. If you do require SkyDrive sync capabilities, be aware of this Windows RT limitation.
Of course, you could solve all these issues by plumping instead for the Intel-based Surface hardware.