Moving your business online may not be as difficult as you think. Here are seven simple steps to get you started.
As part of our mission to explain fundamental technology tools to small business, we invited Netregistry to provide a basic introduction to settting up a web site. Verity Meagher, Marketing Manager at Netregistry, provides the commentary.
While some people make the mistake of simply building a website then hoping people will visit it, you can launch an effective internet business, build traffic organically and convert visitors to clients by following a few important steps.

1. Research, research, research

Probably the most important step in starting an online business is research. Once you are clear about the goods or services you are offering, begin by researching your competition online. By understanding who your competitors are, what marketing strategies they are implementing, who is buying from their site will give you the opportunity to establish your unique selling point. The more data you have about the competition the better prepared you can be for launching your online business.
You must also research your target market - find out where they are already shopping online and their current online habits - this will help you create a marketing strategy that specifically targets where they are online.

2. Get a domain name & protect your brand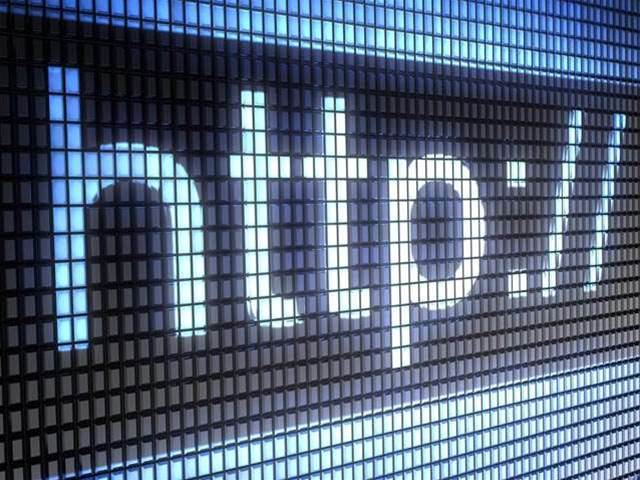 Choose a domain name that contains words closely related to your business. For example, if you were a florist in Sydney the best option would be
www.floristsydney.com.au
.
These days, most generic domain names have been snapped up, so for established offline businesses looking to start online, choosing a domain name that relates to your brand or company is the best option.
It's also ideal that you purchase all available multiple domain extensions for your domain name. If you are a business trading in Australia it's ideal you purchase all the .au domain extensions to ensure that no other business in Australia trades under that domain.
3. Design a website and get it hosted
Decide whether you will build your own website or whether you will hire a professional. If you would prefer to build your own website, there is an array of do-it-yourself website tools out there.
If you want a more professional presence or lack the knowledge or skills to build your website then hiring a professional is the best option.
Once your website has been designed and built you will need to get web hosting – this houses your website and makes it available on the internet. You should choose a web hosting company carefully and dedicate some time to getting the most suitable hosting package available. Your web designer and the technology they use will govern the type of website hosting and the specifications your web hosting requires. Be sure to get all the detailed technical requirements from your web developer before jumping into buying web hosting.
Also take into consideration the location of your web hosting provider and the support they offer you. For example, Netregistry is an Australian based company with all its servers located in Sydney and with 24x7 phone and email support. The worst thing that could happen is if you are hosted with an overseas provider and your website goes down, and you are unable to get any support during your work hours due to the time difference.
4. Content
A major part of a successful online business is content - this relates to the majority of text on your website, from text about your products to blog articles you write. It is important to keep content on your site fresh and relevant. Make sure you write educational and entertaining content to keep readers engaged. Do not try to sell in your content as this can put readers off and deter them from visiting your site again.
5. Create a marketing strategy and keep track
When managing an online business you will need to educate yourself on digital (internet) marketing. With so many channels that can be used to help market and build a brand online, it's important to clearly outline your objectives and goals and research your options. Remember, most digital marketing channels come at a cost so it's essential you look at what you can afford and the results that you can achieve with your budget.
Some affordable options include
Online directories
Search Engine Optimisation (SEO), which when done correctly can help improve your search engine ranking by implementing keywords regularly used by your customers within your website copy.
If you have a bigger budget, then Pay-Per-Click advertising is a highly strategic method of capturing potential customers, by displaying your ad on the first pages of search engines in the right hand side.
No matter what strategy you choose, remember to set milestones around traffic and conversions - and make sure you track your website progress using an enterprise tracking solution such as
Google Analytics
.
6. Create a sales strategy
Many online businesses fail to see the difference between marketing and sales. Marketing has to be understood as a business discipline separate and distinct from sales but both must compliment and work together in order for a business to succeed. Marketing creates a brand image of the product or service while sales is only related with selling the product or service. Establishing a tightly integrated marketing to sales process will help you ensure that both strategies can be successful.
7. Keep communication open
Now that you have built a customer base, email marketing is the best way to keep communication open with your customers. Customers like to be kept informed - it says to them they you are a thriving business and to not forget about you. Set up a schedule for a regular newsletter or email to keep in touch with customers, as it is a good way to highlight new products or offers.
Also don't forget about potential customers that come your way. Include an opt-in element on the home page for a newsletter to continually build your database. Although they might not yet be a customer, sending them up-to-date information on new products or services or even what's happening within your business may turn them into a paying customer.
Conclusion
In summary, starting online requires research and a lot of planning. Don't expect to have a constant stream of new visitors to your website who will purchase from you straight away. Remember that through your marketing you are building a relationship with people so that they will become trusting purchasers keen to return to your site and who will spread the word to their friends and family.
Netregistry is an Australian company providing domain names, web hosting and a range of products and services to small and medium businesses since 1997. Netregistry has helped over 500,000 Australian businesses get sorted online.