Telstra, Optus and now Vodafone have announced Australian plan pricing for iPhone 4. Which is the better deal for the 16GB and 32GB iPhone?
While Apple was busy announcing the outright purchase prices of the iPhone 4 ($859/16GB $999/32GB), Telstra and Optus were taking the wraps off their iPhone 4 contract pricing deals.

Since then, Vodafone/Three have released their plans, and we've compared all their 24 month post-paid plans below. Other plans do exist for business users and those who BYO iPhone 4 models.

The key differences between Optus, Telstra and Vodafone plans
In terms of the plans offered, it seems that everything old is new again, as the plans on offer largely duplicate what you used to be able to get with the iPhone 3GS. Vodafone technically has the cheapest plans over the life of the service, but muddy the waters with confusing inconsistencies between what you get with a "Three" branded iPhone 4 versus what you get with a "Vodafone" model. The press release also notes a "bonus" 1GB with all plans, but it's not clear if that's just for the first month or the life of the plan, and at the time of writing, the Vodafone and Three web sites hadn't been updated with plans.

Vodafone and Optus both go in heavy with data offerings compared to Telstra, while Telstra is the only carrier offering an upfront payment for the iPhone, which could make things easier if you do want to switch carriers down the track.

All carriers offer far more "phone" value than data, but that's both because it's hard to quantify with differing flagfall and call rates, and also because services charged at a premium such as SMS actually cost the carriers very little.
Optus' pricing page is here and Telstra's iPhone pricing can be found here.
Apple iPhone 4 16GB pricing: Telstra v Optus v Vodafone v Three
Apple iPhone 4 16GB
Selected Plans - Post Paid - $49 per month

Optus 'yes' Extreme $49

Telstra $49 Cap Plan


Vodafone $49 plan


Three $49 plan


Handset cost

$8 a month

$149 upfront

$5 per month

$5 per month

Term

24 months

24 months

24 months

24 months

Included credit

$450

$400

$450/Unlimited calls to Vodafone and 3

$270 calls to Vodafone or 3 customers, $350 of calls and text to any network

Included data

1GB

200MB

500MB plus "Bonus" 1GB

250MB plus "Bonus" 1GB

Minimum cost

$1,368

$1,325

$1,296

$1,296











Selected Plans - Post Paid - $79 per month
Optus 'yes' Extreme $79
Telstra $79 Cap Plan
Vodafone $79 plan
Three $79 plan
Handset cost
free
free
free
free
Term
24 months
24 months
24 months
24 months
Included credit
$800
$750
$650 calls/unlimited calls to Vodafone and Three
$650 calls to any network/ $450 calls to Vodafone and Three
Included data
2GB
500MB
750MB plus "Bonus" 1GB
1GB plus "Bonus" 1GB
Minimum cost
$1,896
$1,896
$1,896
$1,896
Apple iPhone 4 32GB pricing: Telstra v Optus v Vodafone v Three
Apple iPhone 4 32GB
Selected Plans - Post Paid - $49 per month

Optus 'yes' Extreme $49

Telstra $49 Cap Plan

Vodafone $49 plan

Three $49 plan

Handset cost
$15 a month

$299 upfront

$10 per month

$5 per month

Term

24 months

24 months

24 months

24 months

Included credit

$450

$400

$450/Unlimited calls to Vodafone and 3

$270 calls to Vodafone or 3 customers, $350 of calls and text to any network

Included data

1GB

200MB

500MB plus "Bonus" 1GB

250MB plus "Bonus" 1GB

Minimum cost

$1,536

$1,475

$1,416

$1,416











Selected Plans - Post Paid - $79 per month
Optus 'yes' Extreme $79
Telstra $79 Cap Plan
Vodafone $79 plan
Three $79 plan
Handset cost
Free
$199 upfront
Free
free
Term
24 months
24 months
24 months
24 months
Included credit
$800
$750
$800/ Unlimited calls to Vodafone and Three
$650 calls to any network/ $450 calls to Vodafone and Three
Included data
2GB
500MB
750MB plus "Bonus" 1GB
1GB plus "Bonus" 1GB
Minimum cost
$1,896
$2,095
$1,896
$1,896
Also see:

HTC Desire vs iPhone: how the Desire bucks Apple's approach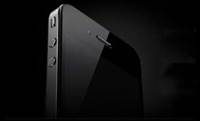 iPhone 4: The top 5 reasons to buy (or not to buy)