Wondering how to take advantage of the new 50% tax break for small business IT purchases? Our tax resource centre explains everything you need to know.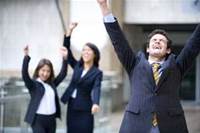 Does the 50% small business tax break apply to IT purchases?

Yes. The good news about the government's new 50% tax break is that it doesn't only apply to vehicles. Our checklist explains how it could save you money on PCS, servers, laptops, phones, and network hardware and storage.

Checklist includes: What IT equipment this applies to, how to qualify, whether the tax break applies to upgrades, when the purchase must take place, questions about software purchased with a new PC or laptop answered.
Buying Advice
As our article above explains, the new tax breaks apply to any "tangible asset" costing $1,000 or more that would normally be eligible for depreciation under certain tax laws. This includes PCs, servers, laptops, smartphones, network hardware, storage, backup and are eligible hardware is eligible for the tax break. And, you can combine multiple similar purchases to reach the $1,000 total - meaning things like smartphones or monitors are eligble.
Below we've collected buying advice on key hardware categories where you can take advantage of the new tax breaks:
Laptops
Netbook or laptop? Which is best for portable computing?

If you're wondering if a netbook is the perfect laptop for you, ask yourself this: will you want to work or play on your new laptop for hours at a time whilst viewing a screen 10 inches in size?
HP's new Business Probook laptops range: green credentials and scrabble-tile keyboards
HP's new line of business laptops feature high definition displays and prices start from a budget-busting $919
Toshiba sneaks 512GB solid state disk into its new R600 Portege
The new Toshiba Portege R600 offers the largest SSD available - a whopping 512GB - as well as a swag of other improvements
Dell Latitude E4200
They just don't make business laptops like they used to. Gone are the dull grey boxes that used to typify Dell's Latitude range, to be replaced by stunning machines such as this E4200.

Dell Latitude E6400
Dell's latest business model is another superb outing for its recently released Latitude E-series. It's not cheap, though



Smartphones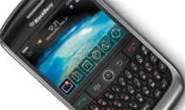 Smarter Smartphones: 12 high-end mobile handsets tested and reviewed
We put 12 high-end handsets through our gruelling tests to find the best one for you.
There's now such a wide variety of smartphones on offer that we couldn't possibly squeeze all of the contenders into this month's Labs. Instead, we've chosen a selection of the most interesting and powerful phones from each of the major manufacturers.
Servers
HP's ProLiant servers continue to grow in popularity, with a recent report from analyst Gartner showing that this product family contributed significantly to HP firmly holding the top spot in global server shipments during 2007.
It's easy to see why, since both rack and tower ProLiants offer a fine combination of features at affordable prices - and on review we have the latest ML350 G5, which boldly claims to be one of the most flexible tower servers in the world.
Storage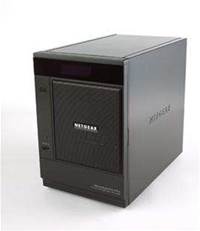 Netgear ReadyNAS Pro Business Edition

A huge capacity, classy specification, plenty of business-related storage features and lightning performance

Netgear's ReadyNAS desktop appliances have always been standard setters in the field of network storage, but its latest Pro Business Edition raises the bar further. In this exclusive review, we bring you the lowdown not only on the first six-drive desktop appliance to market, but one that's so fast it leaves everything else in the dust.
PCs
HP Compaq dc7900 Small Form Factor PC
HP's latest PC blends power, useful business features and a keen eye for detail.

Desktop PCs are finding themselves usurped by laptops in more and more workplaces, but if power and value are more important to you than portability, a compact business desktop should still be at the top of your list.