A beast of a laptop clad in an attractive portable chassis, HP's ZBook Studio G3 is the fastest laptop we've ever seen.
If you hanker after more raw power but still want a genuine laptop rather than a hefty 'luggable', HP's new ZBook Studio G3 Mobile Workstation could be worth checking out.
Just be sure to bring plenty of cash (or credit), because pricing for this beast of a laptop starts at $5,008.
Still, if you haven't yet spent the $20,000 immediate tax write-off for small businesses so far this financial year, the ZBook Studio G3 will take a fair chunk of that.
This is a laptop with serious poke. It has a 2.8GHz quad-core mobile Xeon processor with Hyper-Threading, 8GB of RAM, a 256GB PCIe-based solid state drive (SSD), Nvidia Quadro M1000M graphics, and a non-touchscreen, Full HD 15.6-inch display.
And these are the minimum specifications – so the ZBook Studio G3 should be ideal for people who need a high-performance laptop, particularly those into serious design work such as CAD. But how does it actually stack up?
Design and connectivity
Given such a specification you might forgive HP for neglecting the design side of things. After all, for something this powerful, who needs it to look nice?
Thankfully, the ZBook Studio looks as good in the flesh as its specifications do. From its dimpled, aluminium-clad lid to its glass-topped touchpad, gleaming chamfered edges and honeycomb-vented underside, the Studio G3 is a joy to behold.
It's also pretty comfortable to use. The keyboard is flanked by upwards-firing, Bang & Olufsen stereo speakers and a numeric pad to the right, and has a key action that's light to the touch and has just the right amount of travel and feedback.
The smooth, frosted-finish touchpad is large and responsive, and while not everyone is a fan of integrated buttons, we have to admit these ones are pretty darned good, with a solid, positive click.
Perhaps the most impressive thing about the entire design, however, is how much power has been squeezed into so little space. Indeed, the HP ZBook Studio G3 is closer in weight and slenderness to an Ultrabook than to your average lumpen workstation laptop.
You still won't want to lug it around all day – after all, it's still a 15in laptop that weighs 2.1kg – but compared with most laptops in its class, it's positively limber. Moreover, at 21mm thick it's surprisingly slender as well.
Despite its compact size, though, you'll still find plenty of ports and sockets arranged around the edges. On the left are one Gigabit Ethernet and two USB 3 ports plus an SD card slot.
On the right edge are two Thunderbolt 3/USB Type-C ports, alongside one HDMI output, another USB 3 port and a 3.5mm audio jack. Wireless connectivity, meanwhile, stretches to 2x2 stream 802.11ac Wi-Fi and Bluetooth 4.
Performance and battery life
That's all very lovely, but the true appeal of the ZBook lies beneath its attractive aluminium shell. The beating heart of this beast of a laptop is its mobile Xeon processor – a new range of CPUs from Intel, introduced for the first time last summer.
This is the first time we've seen one in a laptop, but before you get too excited, it's important to realise that this isn't, in fact, a true Xeon, the likes of which you'll find in desktop workstations. Instead, it's a beefed up version of Intel's consumer-grade, sixth-generation (Skylake) Core chips.
In this case, it's a 14nm quad-core, Hyper-Threaded 2.8GHz Xeon E3-1505M v5 that will Turbo Boost up to a maximum frequency of 3.7GHz.
Our test unit had a massive 32GB of RAM to go with it, and a dual graphics setup encompassing Intel's integrated HD Graphics P530 and Nvidia's Quadro M1000M for heavy-duty CAD/CAM and industrial design work.
As you would expect with these specs, it delivered outstanding performance. In our laptop benchmarks, which run a series of heavy-duty image-conversion, 4K video-encoding and multitasking tests, the ZBook achieved a score of 120, which makes it the fastest laptop we've ever seen, beating the Dell XPS 15, which hit 111.
Even more importantly for a machine that's likely to be dealing with heavy duty apps and big files, the storage subsystem is incredibly quick. HP has endowed the ZBook with one of its Z Turbo drives – a PCIe-based SDD with speeds fast enough to embarrass many a desktop PC.
Our review unit, which featured a 512GB version of the Z Turbo drive, hit sequential read and write speeds in excess of 2GB/sec and 1.5GB/sec respectively in our CrystalDiskMark tests, which is nothing short of astonishing.
Whether you're launching apps, loading large video files into your timeline or rendering big video projects straight to disk, this laptop will be able to keep up – and then some.
With such an assemblage of high-end hardware on board, you might expect battery life to suffer, and so it does, but perhaps not as much as you might think. In our looping video-playback test, the ZBook Studio G3 lasted 5 hours 25 minutes. That's quite good for a laptop of this size and power.
It's only an hour and a half short of the 2015 MacBook, and will deliver you around half a day of light use if you're careful with it.
Bear in mind, though, that as soon as you start pushing the processor, the battery life will drop significantly, and it's quite easy to get carried away.
Display and audio
The 15.6-inch screen is pretty good, too. Our test unit featured an HP DreamColor display with 3840 x 2160-pixel resolution and a matte finish. At first glance it looked sharp, colourful and punchy in all the right ways.
Under the beady eye of our X-Rite colorimeter, the contrast ratio hit a high 1,212:1 ensuring punchy images and an inky black level, while the panel's sRGB coverage of 99.2% is highly impressive.
Colour accuracy, however, isn't quite up to same level, falling behind its main rival the Dell XPS 15 by quite a long way, with a Delta E figure of 2.96. Meanwhile, maximum brightness reaches only 259cd/m2, a long way short of the Dell XPS 15's 363cd/m2.
As long as you don't venture outdoors with it, though, that won't be too much of a problem.
We were considerably less taken with the speakers. Although Bang & Olufsen-branded, they're nothing particularly special. They're very clear and present music with plenty of atmosphere, but there's not much warmth or body to the sound, and there's precious little bass.
Conclusion
The HP ZBook Studio G3 is a beast of a laptop, and has a price to match. Still, you're getting a hugely impressive machine that's Independent Software Vendors (ISV)-certified and ready for serious work – and serious performance.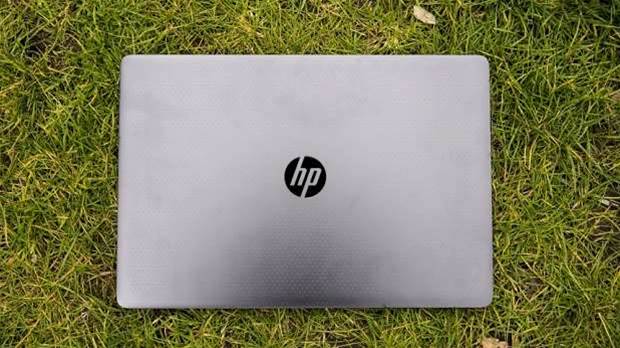 No other workstation laptop we've tested combines a chassis this slim and light with performance this fast. It stands at the pinnacle of workstation laptop design.
Is it worth the money? For those who need this much power, particularly those working with high-end design applications such as CAD, the answer is probably yes.
The truth is for many of us, the more sensible approach would be to choose a laptop that offers a better balance of performance, portability, battery life and price.
Still, to own the world's fastest laptop certainly has its appeal.
This article originally appeared at alphr.com.
Verdict
HP's ZBook Studio G3 is pricey and not the ideal choice for everyone, but no other workstation laptop we've tested combines a chassis this slim with performance this fast.
Specs
From $5008 AUD
Intel Xeon E3-1505M v5 processor, 8GB of DDR4-2133 memory, 256GB HP Z Turbo Drive PCIe SSD, Nvidia Quadro M1000M graphics, 15.6in IPS LED-backlit display with 1920 x 1080-pixel resolution (minimum specs).