This Kickstarter taps into demand for magnetic charging points for mobiles, smashing its targets with over three weeks to go
Any Macbook owner will tell you that one of the 'nice to have' features of the laptop is the Magsafe charging cable, which magnetically clicks into place when you put the cable and charging port near each other. It seldom gets mentioned in reviews, partly because Apple introduced the feature nearly a decade ago, and partly because - well, nobody devotes a great deal of time to thinking about charging cables. Also, the new ultra-slim MacBook dumps it for a USB-C connection. Maybe we're sick of magsafe?
Not at all: a new Kickstarter has proved that some people clearly do spend ages thinking about them. Znaps looks to emulate the joy of the Magsafe charger for any smartphone with either a lightning port (iPhone 5s and up) or Micro USB (almost everything else).
Comprising of two parts, the cable adapter, and the 'plug' that sits in the phone's charging port, Znaps has already smashed its funding target. At the time of writing, it's managed CAD$930,971 (around $960,000) of its CAD$120,000 ($124,000) goal, and it still has 23 days left to run. The creators say that if fundraising goes well, they'll "definitely" work on Znaps for USB-C, and if that's not a Kickstarter campaign going well, I don't know what is.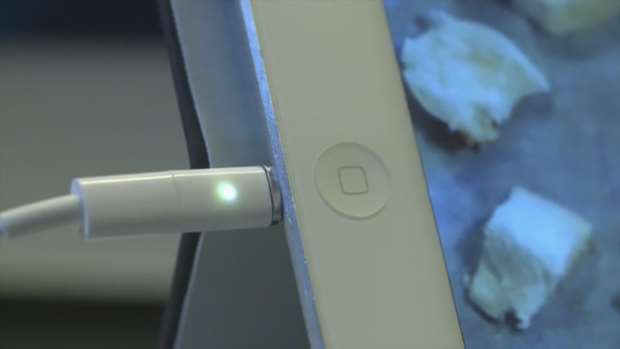 You may wonder why they didn't just build a cable, rather than breaking it into a cord and an adapter. So did some of the commenters on the Kickstarter, and the designers claim it's down to patent law. In short, concerned about violating Apple's patent, they decided to play it safe by breaking the charger into two parts.
So, for non-Macbook owners, what's the fuss about? Well, with laptops, tripping on the lead results in a clean removal of the cable, without dragging the Macbook to the floor or damaging the charging port. Znaps suggests in its Kickstarter page that the same result will apply here, but with something as light as a mobile phone, we'll have to wait and see.
Micro USB users will delight in the fact that it's reversible, meaning no more fiddling to get the cable the right way up, though iPhone users will be familiar with this kind of luxury. It's waterproof, plugging the charging port against water damage (though your phone will likely have other vulnerable points unless it's water resistant like the Samsung Galaxy S5 or Sony Xperia Z3) and also has a light to indicate its charging status. Perhaps best of all, its creators promise its svelte size means that it's compatible with any existing case.
You can back Znaps now on Kickstarter, with a single cable and adapter costing $11 (around $15), with shipping expected to begin in November this year.