Starting a business is hard, particularly in the tech industry. We asked some of the most successful tech entrepreneurs for advice.
Why work for someone else when you can make your own dream come true? The appeal of starting your own business is clear: work on something you're passionate about and, if successful, potentially bank a couple of million bucks in the process.
Yet, for every Raspberry Pi, Skyscanner or Huddle, there are plenty more that don't succeed. A report from the RSA Group suggested at least half of new businesses don't survive past five years, and three-quarters of venture-backed firms don't return investor capital, according to Harvard Business School research.
That doesn't stop thousands of people from trying each year, though. "Tech entrepreneurs are entering one of the most exciting industries around," said Marko Balabanovic, innovation director at government-backed startup supporter Digital Catapult. "In 2014, 581,173 businesses registered with Companies House [in th UK, it was about 200,000 in Australia], while 98% of digital companies analysed in Tech City UK's recent report were small businesses. This also means competition is frenzied and it takes a lot of determination to bring products or services to market. No road to success is smooth – there will be hurdles, but they can be overcome."
You'll need a good idea, the skills and wherewithal to make it happen, and plenty of luck. To make the road to startup success a little easier to traverse, we asked several leading British tech entrepreneurs to share their advice. Here's what it takes to find success – from those who have made it.
1. Know who's in charge
Going into business with friends or former colleagues is fraught with risk, not least if there's no clear hierarchy. Even Google co-founders Sergey Brin and Larry Page brought in Eric Schmidt to take over the day-to-day running of the company, before Page took the reins back in 2011.
Divide power, said Sara Murray, co-founder and CEO of home-care tech firm Buddi, arguing that 50-50 partnerships "don't work". She added: "Make it 51-49, because one day you'll need the extra vote."
Make sure the chain of command is clear, both internally and legally. "Seek legal advice from the start and have a clean structure," said Serge Didenko, co-founder of modular smartwatch startup Blocks. "Don't obsess over details, but try to find a lawyer friend or a firm that can help you structure correctly."
2. Start early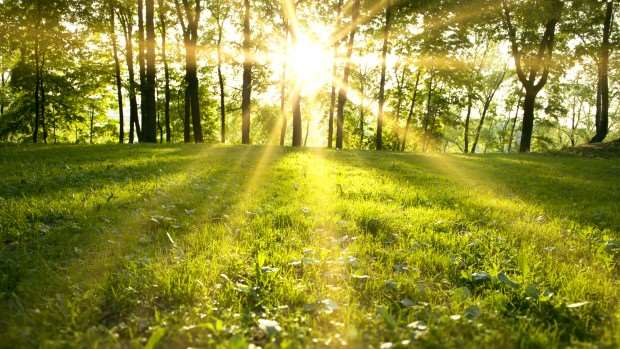 Got a great idea? Don't sit on it. "Start today," said Buddi's Murray. "It takes around eight years for a business to become bankable. Don't wait for a better idea – get started today."
Blocks' Didenko agrees. "Just do it," he said. "It's all about starting hands-on. If you wait for everything to be perfect, you're never going to start. The perfect idea will come to you when you're working on another idea. The perfect co-founder will come when you've already started working on it. Start doing something and then refine it."
And that means starting young – if that's still possible. "Do it early," said Debbie Wosskow, founder of Love Home Swap, the travel home-swapping site. "Starting my first business at 25 meant I had nothing to lose."
3. Find the right people
Surrounding yourself with the right people is critical. It's not only staff who have to buy into your company's philosophy, but outsiders too. "Take the time to assemble a really top-flight team: top-flight investors and top-flight customers and partners," said Pilgrim Beart, founder of smart-home firm AlertMe and Internet of Things company 1248, among others. "Getting to success usually takes longer than you think, and there'll be plenty of challenges along the way, so choose your fellow travellers carefully."
Co-founder and president of collaboration-software firm Huddle, Alastair Mitchell, said finding the right staff is the "classic struggle" for startups. "You need a team of people who can deliver the expertise, and who are the top of their field, whether it's development, sales or marketing," he said. "A truly successful team should also be full of founders, of people who when they do something will do it better than you could, rather than doing what they're told. It's really exceptional, but it makes the difference between an okay business and a great business."
What does he look for when hiring? "People who think big, who are motivated and who have the entrepreneurial instinct," Mitchell said. "In my questioning, I'm looking for almost the rough edges – the things on their résumé that look different or reveal an inner drive."
The company culture your staff create can be the difference between success and failure, added Jon Reynolds, co-founder and CEO of the virtual-keyboard firm SwiftKey. "One of the most important things I've learned along the way is the impact of the people that you surround yourself with and the company culture that you cultivate together," he said. "From the beginning, we've found that investing in great people is one of the best ways to grow the company and increase our chances of success."
4. Do what you love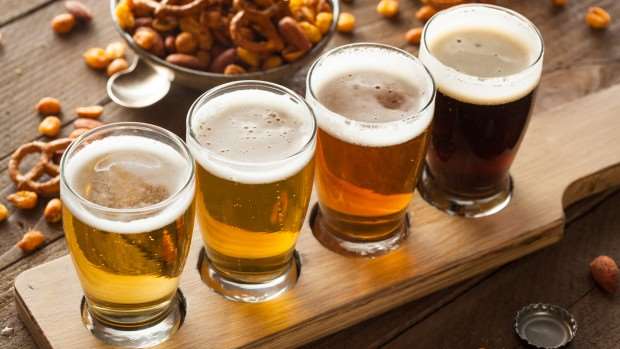 One of the most successful tech ideas to come out of Britain in the past decade is the Raspberry Pi, the barebones microcomputer designed to help get children interested in programming. Five million of the devices have been sold, but Raspberry Pi creator Eben Upton pointed out that he doesn't measure success based on his bank balance. "It would seem kind of strange to start a business because you've got to make money," he said. "You've got to think that you're going to accomplish something that's worthwhile."
It's more fun that way, he said, and while that may sound flippant, Upton points out that it's easier to "sustain the work level" if you enjoy what you're doing. "Most startup companies fail… but one of the things that makes a difference is the work rate that the people who have started the company can sustain," he said. "It's much easier to sustain a high work rate if you believe in what you're doing. I don't know many people who can sustain a high work rate because of the prospect of a big payday."
5. Take your holidays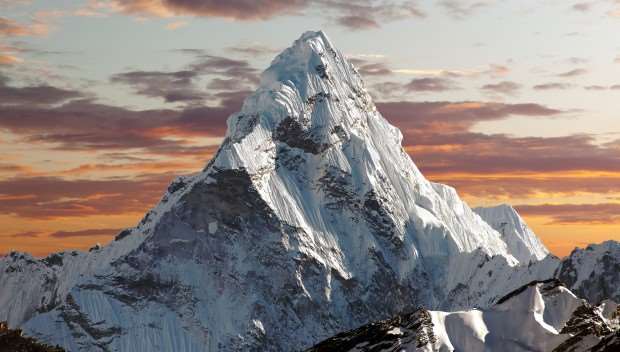 The stereotypical startup entrepreneur works 20-hour days, seven days a week to make their dream come true. While that's often the case, you'll burn out if you don't take a break. "When you're working in situations that seem to demand that you don't take your holidays, I have learned to always take them," said Celia Francis, CEO of Rated People. "I remember one summer working the whole three months and finding myself completely burnt out in the autumn as a result. I could not bring my usual positive, creative, fun energy to my team, and it did not help me or the company succeed. And, of course, I missed a chance to spend time with friends and family that will never come back to me."
Starting a business isn't a three-month effort – you'll be at it for years, so pace yourself. While many startups appear to become an overnight success, that doesn't normally happen straight away, said Huddle's Mitchell. "Anyone who wants to pursue a startup in the industry needs to be prepared to make a holistic long-term commitment," he said. "It doesn't matter if you're the founder, president or the CEO, you have to be in it for the long haul and you have to manage yourself, your health, and your family life. That's why I coach founders who are currently on this journey to encourage them to find a balance in their own lives. They need to learn how to manage the pressure and expectations they place on themselves."
Finding that work-life balance means you'll need to cede control. "Entrepreneurs become the bottleneck to growth because they struggle to delegate," said Buddi's Murray. "You have to learn to let people do things you know you could do better."
Blippar co-founder Jess Butcher agreed, saying learning how to delegate "took me far too long, aided only by having a baby and an enforced period of time out of the business!"
6. Learn to listen – and communicate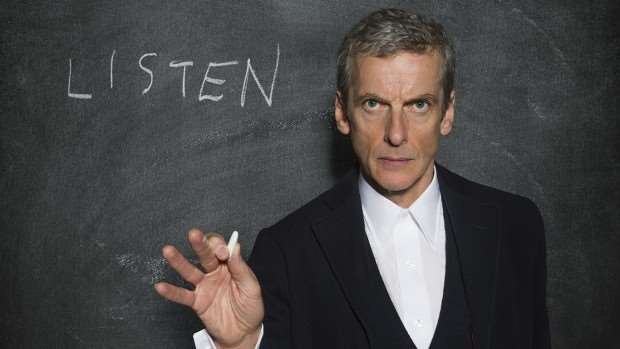 Those flappy things on the side of your head? Use them. "When you're asking for people's feedback, listen with open ears," said Blocks' Didenko. "Asking the correct question really matters in getting useful feedback that you don't necessarily want to hear. Think about your questions."
But that doesn't mean you need to heed every word of business advice. "Don't listen to anyone and everyone who tells you it will never work," said Wosskow. "That's an easy thing to say. Seek out people who will motivate and support – but also tell you the truth."
Make sure you're also telling customers and investors everything they need to know – they're what will make you a success, after all. "At AlertMe we – correctly in my opinion – launched our proposition to market as soon as we possibly could, when it was barely in a beta stage. This was fantastic for shaking out bugs in the technology, the UX and the proposition," said Pilgrim Beart. "But we hadn't realised how clear we needed to be with our B2C early adopters that this was indeed a beta, and so we had to do a lot of damage limitation, as we initially failed to meet their expectations. If we'd set clearer expectations upfront, I think we could have saved ourselves a lot of pain and still had a lot of good learning."
7. Have a vision – but don't let it overwhelm you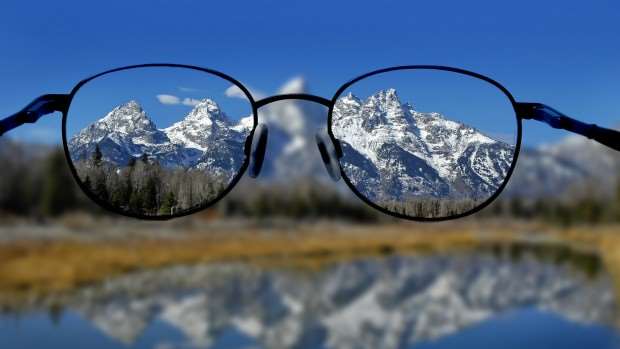 What's the goal of your startup? Does it scale to tens of thousands of users and hundreds of staff? "The importance of creating a shared vision as to where we want to be as a company – it's as vital now, with a team of over 700, as it was when there were three of us working from my spare room," said Gareth Williams of Skyscanner, the booking site that's disrupted how web-savvy travellers find discount flights. "I strongly believe time can barely be wasted in the communication of vision and strategy."
And while you'll need to be flexible with that vision, so it can evolve as you learn, make sure you stay focused, advised Pilgrim Beart. "I caused a lot of problems for my first startup as I repeatedly rushed after the latest, most exciting opportunities, when instead I should have worked out which was the most important one and stuck with it," he said. "Throwing mud at the wall can be a good initial strategy, but you do then have to pay attention to what's sticking."
The vision for your startup may be so grand that it's intimidating. "Don't let yourself be overwhelmed by the task ahead and use that as a reason not to start," said Blippar's Butcher. "Have a big-picture vision against which you plot your course and keep referring back, but then break it down into a micro to-do list and just start ploughing through it. You'll be amazed at how prolific and productive you can be when that to-do list is for your personal vision and not someone else's."
8. Check your attitude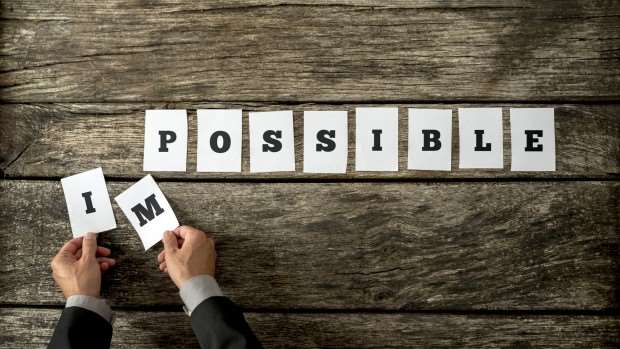 Of all the qualities required of a startup entrepreneur, mental toughness is near the top of the list. "This stuff is hard," said Wosskow. "It requires grit. The staying power matters more than the initial enthusiasm that comes with the idea."
Her and our other entrepreneurs offered advice that holds true to the rest of life: get up early; never burn a bridge; develop a thicker skin; keep trying. "If you feel like every day you have tried to be the best you can be, then that's a reason to bounce out of bed the next morning," Wosskow said.
9. No regrets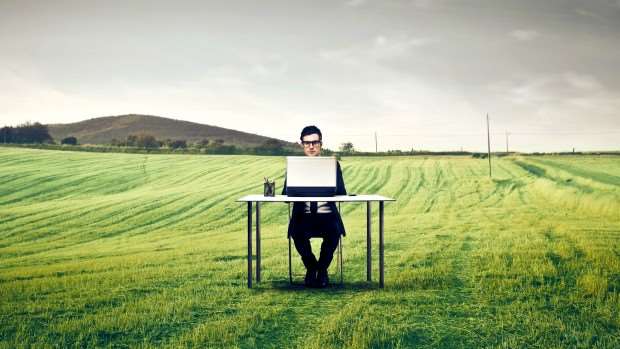 Don't forget that you chose to start a business — this is your dream. Throw yourself into it so you'll never look back wondering: what if? Huddle's Mitchell has a test for ensuring he avoids regrets: how would he feel if he were hit by a bus? Other than squashed, that is.
"One of the guiding principles in my life – and everyone I know gets very bored hearing me talk about it – is what I call the big red bus," he explained. "It's basically about the fear of death… The idea is to think about what would happen if I were to walk out across the street and be struck by a big red bus. In that brief moment before it hits me, what would be the thing that I would regret not doing?"
"Instinctively, people know the right answer, but it can be buried under so many layers of doubt and questions that it's sometimes hard to find," he added. "Starting my own business came from one of those moments. I just decided one day that I was going to do this. It was at the height of everything going well for me in my job, but I knew if I were staring down the big red bus without having gone for it, I would have died regretting it."