Sony's new flagship phones are confusingly available with two different processors, but first impressions are good
Sony kicked off its MWC 2016 campaign with three new smartphone models - the Sony Xperia X, X Performance and the Xperia XA - alongside a smart Bluetooth earpiece called the Xperia Ear and a host of smart home products and wearables.
Of all this clutch of new hardware, however, it was the high-end Sony Xperia X that caught my eye first. Why? First, because this phone is set to supersede the long-running Z-series as Sony's flagship smartphone and second because the phone is going to be available in two variants - the standard Xperia X and the faster Xperia X Performance.
Both the Xperia X and X Performance look the same. They're the same size, and have all the same features as each other; in fact, the only difference between them is the processor (see below for more details). Neither will trouble the Xperia Z5 for looks, but in typical Sony fashion, they're undeniably pretty. The shots here are of the "lime gold" edition, which to my eye looks a little sickly, but there are also rose gold, white and black models available if you don't like the look of those models.
Sony Xperia X review: Design
The shape of the phone is typical Xperia: it's a flat slab of a handset with dead straight edges all round, a matte metal rear (so it should be more robust than the Z5), and it feels good and solid in the hand. It's light and slim, too, weighing 153g and measuring 7.9mm from front to back.
Just like the Z5 series of phones, there's a fingerprint reader embedded in the device's power button on the right edge of the phone - I liked this on the Z5 and it should work just as well here - with the volume rocker and a dedicated camera button below it, in the bottom right corner. This is one design choice I don't like, as it forces you to cramp your thumb in to adjust the volume. Otherwise, though, the design is just fine.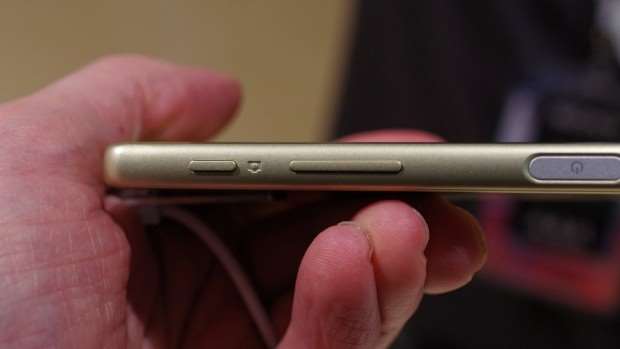 Sony Xperia X and Sony Xperia X Performance review: key specifications
5in Triluminos 1,080 x 1,920 display

Xperia X: Qualcomm Snapdragon 650 processor

Xperia X Performance: Qualcomm Snapdragon 820 processor

2GB RAM

32GB storage (single SIM model); 64GB storage (dual-SIM model)

microSD slot

23MP rear camera, 1/2.3in sensor; 13MP front camera, 1/3in sensor

2,620mAh battery

Android 6.0 Marshmallow

69 x 7.9 x 143mm (WDH), 153g
Sony Xperia X and Sony Xperia X Performance review: Performance and core features
As I outlined above, the two different models are separated only by a difference in processor. The standard model has a mid-range Qualcomm Snapdragon 650 in it; the Performance model is equipped with the high-end Snapdragon 820. I had a play with the 650 version on the stand and it performed well enough, with transitions from screen to screen flowing smoothly with no discernible stuttering or hesitation.
As for the rest of the features - they're precisely the same. The phone comes in single SIM and dual-SIM versions, the former with 32GB of internal storage, the latter with 64GB of internal storage, and there's a microSD slot for adding up to 200GB of extra space.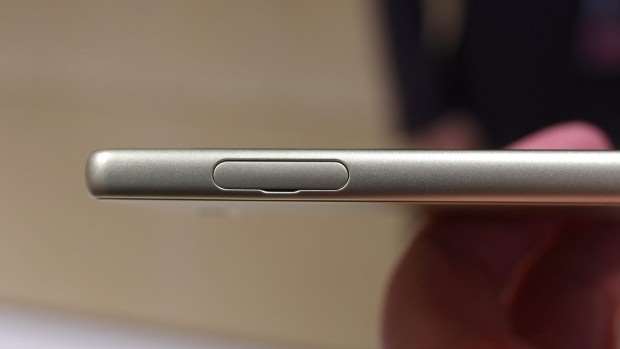 There's a 5in 1080p IPS display on both phones, but it's the camera tech that Sony was most keen to promote during its press conference. The Xperia X gets the same fabulous 23-megapixel camera as the Z5 series of phones, but with an enhancement to its autofocus algorithms, adding a "predictive" element to the already excellent hybrid phase-detect system of the Z5.
The sensor size is 1/2.3in, and with optical image stabilisation thrown into the mix, light photos should look good - indeed, a couple of snaps I took on the stand looked clean and remarkably clear of noise - plus there's a 13-megapixel camera with a 1/3in sensor and an aperture of f/2 at the front.
Sony was also keen to push the phone's "two-day" battery life, but the size of the battery - a mere 2,620mAh - doesn't give me much confidence on that front. Still, Sony does have form with producing phones that last longer in real-world use than the benchmarks, so perhaps I shouldn't be so sceptical.
Finally, neither Xperia X model has dust or waterproofing. With the X series set to take over from the Z line as Sony's flagship smartphone, that's a surprising - and disappointing - development.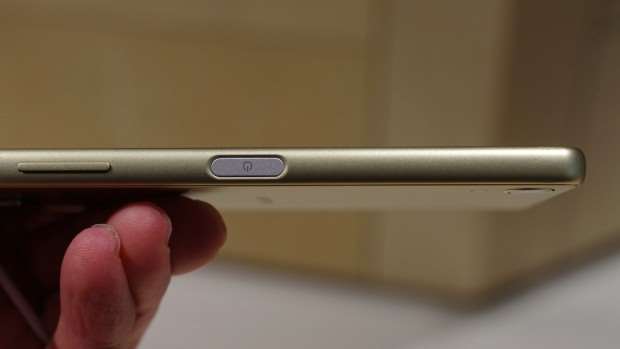 Sony Xperia X and Sony Xperia X Performance review: Verdict
Both Sony Xperia X handsets will be available in 2016, but predictably, there's no word yet on prices. I'd hope that the X will be cheaper than the X Performance, and the X Performance cheaper than the Xperia Z5. If it is, Sony could be onto a winner. If it isn't, it'll be a disappointment.