Samsung's new flagship Galaxy phone isn't a world apart from its predecessor, so is it an upgrade worth making?
Now Samsung has unveiled the Samsung Galaxy S7, Galaxy S6 users are left wondering if it's really worth upgrading to the latest version of Samsung's flagship smartphone.
On the surface both phones look and feel similar – the S7 is certainly not as big a departure from the S6 as the S6 was from the S5. Underneath that glossy Super AMOLED screen, polished glass and metal frame, however, the two phones couldn't be more different.
Does that mean it's time to trade in your year-old Galaxy S6 or S6 Edge for an S7 or S7 Edge? Debatable. That's why I've put together this handy comparison between the two generations of Galaxy phone so you can decide for yourself which one's better for you.
Samsung Galaxy S7 vs Galaxy S6: Design
While the Samsung Galaxy S6 was a pleasing departure from what came before, the S7 is largely more of the same.
This isn't necessarily a bad thing, but it doesn't help but make the S7 and its Edge counterpart feel a little bit tired from the start. Thankfully Samsung has tweaked the design ever so slightly, rounding off the rear camera's edges a bit more and reducing its bulge by a shade of a millimeter or so.
The key difference between the S6 and S7 series actually comes down to size. While the base S7 is the same as the S6 in terms of dimensions, the S7 Edge is actually slightly larger, helping it stand apart from its straight-edged sibling better than before.
In terms of overall aesthetics though, both generations of Galaxy S phones are practically the same.
Winner: Draw
Samsung Galaxy S7 vs Galaxy S6: Display
Samsung has always prided itself on its displays and – while we haven't done any tests on the S7 screen yet – it looks as if Samsung has equipped the S7 and S7 Edge with the same display that came with the S6 range.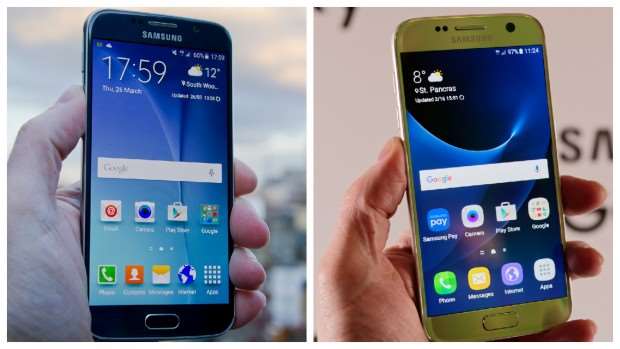 While the S7 Edge may now be equipped with a larger 5.3-inch display, the 5.1-inch screen on the S7 is still the same 1,440 x 2,560-pixel Super AMOLED panel found in the S6.
If the S7 is using a different display to its forebear, it has a lot to live up to, with the S6 scoring perfectly in our contrast tests and pushing out a rather dazzling 560cd/m2 in auto-brightness mode. In terms of colour accuracy, Samsung's Galaxy S6 was capable of hitting accuracy scores you'd expect on professional computer monitors, not smartphones.
As far as we know, Samsung's newest flagship should also be able to attain the same scores. We'll update as soon as our tests on the display are complete.
Winner: Draw
Samsung Galaxy S7 vs Galaxy S6: Specifications and performance
As the Samsung Galaxy S7 is an evolution of the S6, it's obviously going to win out against its predecessor in terms of raw power.
The S6 uses a custom Exynos 7420 processor with 3GB of RAM and a fixed storage of 32, 64 or 128GB of flash memory. The S7, on the other hand, is rumoured to come with Samsung's Exynos 8890 chip – the next iteration of the S6's processor. Even if Samsung opted to equip the S7 with a Qualcomm Snapdragon 820, as some rumours suggest, Qualcomm's octa-core processor should easily outperform that of the S6's Exynos. Add in the S7's 4GB of RAM as standard, a baseline of 32GB flash storage and the ability to add more space via microSD, and the S7 is clearly the better package.
That said, you do have to ask yourself if you really need all that extra horsepower. As an improvement over the S6, those raw specs are marginal improvements to an already great phone. Unless you're looking to jump in with the new Gear VR virtual reality headset, or you use your phone for intense gaming sessions or video editing, the S6 should serve you just as well.
Samsung's integration of a thermal heat spreader inside the S7 to reduce its core temperature could help boost the performance of its chip, but until we have a chance to do in-depth performance testing we can only go by raw specs. And on raw specs, the S7 wins.
Winner: Samsung Galaxy S7
Samsung Galaxy S7 vs Galaxy S6: Camera
With the Galaxy S6, Samsung completely overhauled its camera. While it kept the resolution at the same 16 megapixels as the S5, Samsung opted to widen its aperture to a generous f/1.9, allowing for better low-light photography. Combine this with optical image stabilisation (OIS), and the S6's camera was the perfect snapper for keepsake photos or simple Instagram posts.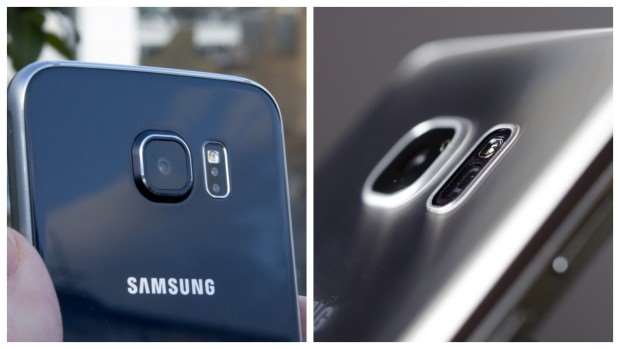 For the S7, Samsung has cut back on resolution, dropping it down to 12 megapixels. No, this isn't a moment of madness, as the Korean tech giant has instead built its sensor out of larger pixels (now 1.4um instead of the S6's 1.16um pixels) and increased the aperture even further to f/1.7. While that may sound drastic, this should mean the S7's camera – which is still bolstered by OIS technology – can take even better photographs in low-light conditions.
As with everything we've covered so far, until we can properly test the S7 camera's capabilities we'll have to take it at face value. Seeing as the S7's camera has all the same bells and whistles of the S6's, along with supposedly superior low-light image capture, it's a no-brainer which one should win out.
Winner: Samsung Galaxy S7
Samsung Galaxy S7 vs Galaxy S6: Features
On the software front, feature differences between the Galaxy S7 and S6 are minimal. The S7 runs Android Marshmallow out of the box, whereas the S6 has only just started to receive a Marshmallow update, having originally run on Lollipop from launch. Once that update is in place, both phones will be near identical, although the S7 should feel a little snappier.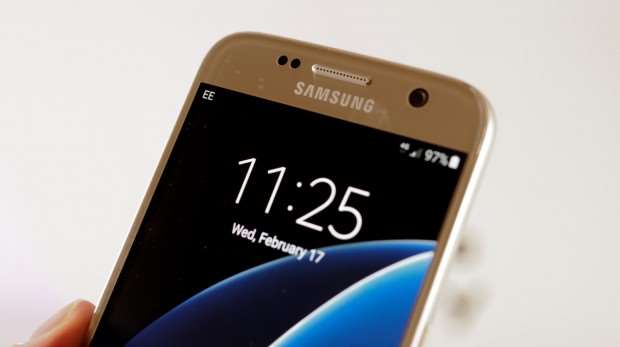 In terms of hardware features, the S7 trounces the S6. Samsung clearly realised that the S6 compromised some of the more popular features of Android and Samsung Galaxy phones. While the S7's batteries are still non-removeable, Samsung has brought back the S5's water and dust resistivity with an IP68 rating and re-introduced the ability for storage expansion via microSD.
Old school Samsung Galaxy fans who wandered around with batteries in their pocket still won't be pleased, but the S7 is clearly a more practical phone than its predecessor.
Winner: Samsung Galaxy S7
Samsung Galaxy S7 vs Galaxy S6: Battery
Samsung stumbled when it came to the Galaxy S6's battery. Not only did it seal the unit away behind polished glass, but it also reduced the size down to 2,600mAh. Thankfully, with the S7, Samsung has managed to retain the battery-saving features of the S6 while increasing physical battery capacity up to 3,000mAh (or a beefy 3,600mAh for the S7 Edge).
We won't know just how efficient the S7's battery consumption is until our tests are complete. However, if it's anything like the S6, we can expect it to last a while: the S6 battery diminished at just 6% per hour during video playback, and a measly 2.8% when streaming audio over 4G.
Whatever the result, it's clear that the S7 is the winner in the battery department.
Winner: Samsung Galaxy S7
Samsung Galaxy S7 vs Galaxy S6: Verdict
The Samsung Galaxy S7 is the obvious winner, if you don't have either phone. The S7 does what every good flagship should do and betters its predecessor.
For Samung loyalists though, don't go throwing your S6 in the bin just yet. The S7's differences to its forebear are minimal. Sure, performance has been boosted, battery life extended and some welcome features of past Galaxy devices have returned, but for most people the S6 is still plenty powerful enough for everyday use.
However, if you're looking at picking up a new phone, you won't get much better than Samsung's latest flagship, the Galaxy S7.
Winner: Samsung Galaxy S7