Samsung's new flagship is taking the battle to Apple, but here's how the two stack up head to head
Samsung and Apple are on very different release schedules for their flagships, roughly six months apart. The S6 came out last April, and the Samsung Galaxy S7 is due to follow this March. By contrast, the last iPhone came out in September, and we're probably not seeing the iPhone 7 for a good seven months or so.
That means that each has regular opportunities to one-up the other, but has Samsung taken the golden chance with the Galaxy S7? Let's find out.
(Given the Samsung Galaxy S7 won't be launched until March, our experiences here are based on specifications and limited time with the handset at MWC. We'll update the piece when we've had more time with it.)
Samsung Galaxy S7 vs iPhone 6S: Display
The Galaxy S7 is a clear winner here, and this should come as no surprise to anybody. When we put the Galaxy S6 head to head with the iPhone 6s, the Galaxy S6 won, and it would be very unlikely for Samsung to take a step backwards with their screen technology - not to the degree that would be required for an iPhone win, in any case.
Let's look at the numbers: the iPhone 6s packs a 4.7in IPC LCD display with a resolution of 750x1,334. That's a pixel density of 326ppi. The Galaxy S7 on the other hand, has a 5.1in Super AMOLED display with a resolution of 1,440 x 2,560, meaning a pixel density of 576ppi.
If those numbers sound extremely familiar, they should. Those are the same specifications as the Galaxy S6, and Jon speculated in our hands on review that the screen is probably from the very same production line. That shouldn't be a problem, given the S6's screen was amongst the very best in the business - and it still is.
Winner: Samsung Galaxy S7
Samsung Galaxy S7 vs iPhone 6S: Features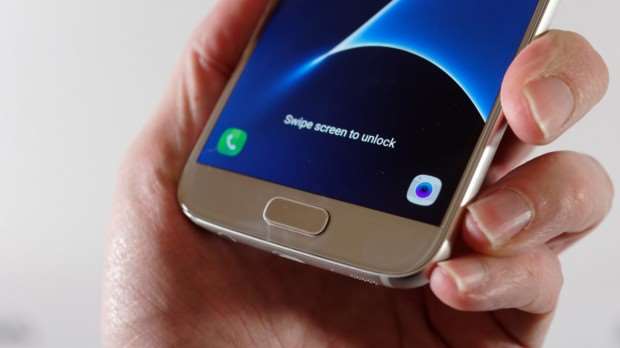 Last time out we called this one for Apple based on two things: Apple Pay and 3D Touch.
Well, you can scratch one of those right off the bat: Samsung Pay has been out in the USA since last year, and it's finally coming to Australia.
Better still is the news that Samsung has listened to tech journalists (maybe) and consumers (definitely) and brought back a couple of features of flagships past, namely water resistance and expandable memory.
The water resistance is something that's definitely nice to have, if not exactly a dealbreaker, unless you're hugely clumsy. The expandable memory is quite a big deal - especially given the way that handset costs skyrocket the more storage built in. The Galaxy S7 will support up to 200gb microSD cards, and given Android M has the option of treating microSDs as internal memory, that's a huge advantage.
Pre-orders will also get a free Gear VR headset for a taste of virtual reality - something I was very impressed by when I reviewed it with the Galaxy S6.
Are any of these better than 3D Touch? Possibly not, but in terms of sheer quantity of improvements on a battle that was pretty close last time around, you have to call it for Samsung. That's the advantage you get by going second!
Winner: Samsung Galaxy S7
Samsung Galaxy S7 vs iPhone 6S: Specifications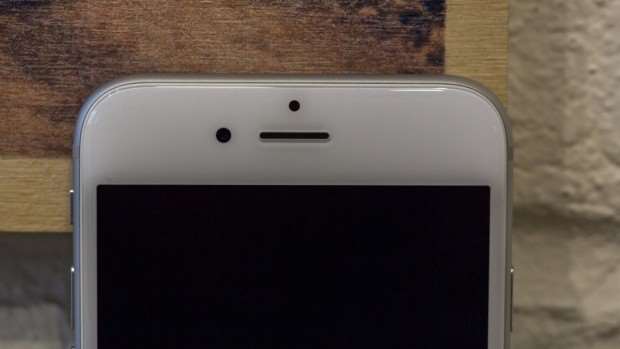 This is another point where things get muddy, thanks to Apple not providing specifications where we can neatly compare like for like.
The iPhone 6s has a dual-core A9 processor, which is said to perform twice as fast as that used in its predecessor. All we can say is that this isn't hyperbole from Apple: our gaming tests show the 6S as blowing other phones away, achieving a speed of 59.1fps for T-Rex onscreen and 56.3fps for Manhattan onscreen - by contrast, the Galaxy S7's predecessor managed 37fps and 15fps respectively - though it does have considerably more pixels to push.
It's too early to say whether the S7 will massively outperform the previous model in these benchmarks, but it's a decent upgrade in specs from the S6. The processor is said to be an Octa-core Samsung Exynos 8890 processor, which Samsung says will offer a CPU boost of 30 per cent, and a GPU boost of 64 per cent. We'll have to wait and see if those figures are correct, but even if they are, it looks like it won't be massively more powerful than the iPhone 6s, so this is a draw. For now.
Winner: Draw
Samsung Galaxy S7 vs iPhone 6S: Early verdict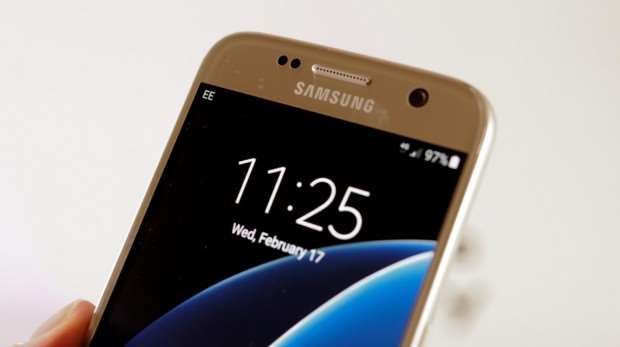 It's complicated. I did just call two wins out of three for Samsung, but there are a few things to remember.
First of all, as with so much in the world of tech, personal preference plays a huge role. If you're not a fan of Android, then the Samsung Galaxy S7 may not grab you, no matter how powerful and feature packed it is.
Secondly there's a lot we don't know about the Samsung Galaxy S7 of yet because we've only had limited playtime with it. Suffice it to say we'll be putting it thoroughly through its paces in an in-depth review as soon as we have one, but there's a reason elements have been left out here. The camera seems very good indeed (it would be a surprise if it wasn't, given Samsung's pedigree in that area), but we're going to leave it out until we can do some proper comparisons. Likewise battery life.
Thirdly, there's the sticky issue of pricing. Samsung hasn't revealed costs yet, but the S6 was hugely expensive when it first launched, and there's nothing here to suggest a change in the company's thinking on that score. Apple products have their own high price, of course, but given the iPhone 6s has been in shops for nearly six months now, the prospect of getting it cheaper is better.
So, yes, it's a win for Samsung, based on what we've seen. Given the Galaxy S6 was one of our favourites from last year, it would be a big surprise if the S7 is a flop when we give it our full attention soon.