Technology comes and goes, but good employees stick around. Here's how to find the best IT talent out there right now
The workplace of 2005 was very different to the one we find today. Windows XP was still in the first flush of youth, a tablet was still something we swallowed, and with the iPhone still no more than a pip in Apple's eye, our phones had buttons, not apps.
"To be successful, you need to hire based on the type of person, not purely skillset, and then invest in those individuals."
"The nature of IT [means] it's constantly evolving," says James Milligan, director of Hays IT. "What we're recruiting for now is different to what we'll be recruiting for in five years' time and what we were recruiting for five years ago. If you want to be successful, you need to hire based on the type of person, not purely skillset, and then invest in those individuals."
Investing in employees' development – and demonstrating that investment to prospective candidates – are two parts of what Milligan sees as building a highly valued "employment brand", which would help a company attract the right employees to carry it forward. "There are more jobs than there are people, so if you're in a competitive situation the candidate holds the cards. You have to demonstrate why someone should even send in their CV for an interview with you."
Hays' own studies have revealed that, for the so-called Generation Y, personal on-the-job development and a clear career path are key draws that, all things being equal, will achieve the best response and see better levels of staff retention.
Train to work
Learndirect's Gavin Hubbard has similar thoughts on the correlation between training for the future and staff loyalty. "A good apprenticeship programme will lead to better staff retention," he said, "and those apprentices will go on and do more within those organisations."
This is all very well for a bank, but what about smaller organisations, many of whom employ only a handful of staff and lack the resources to develop an equivalent training programme themselves? Here, many would outsource the task to an organisation such as Hubbard's, which runs programmes for employers of all sizes, from multinationals to those with only half a dozen on the payroll.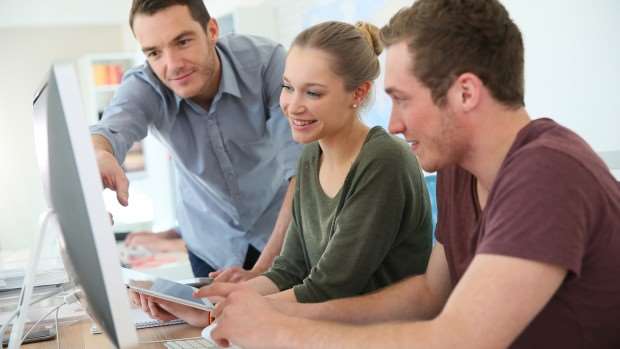 "We try and look three to five years hence at what a business is trying to achieve," he explained. "[We'll] also look at learning trends to make sure we're not designing a programme that's only got a year left in it. We'll always try and make sure we're designing a programme that's fitting [the employer's] strategy and isn't time-bound in any way."
Wherever possible, the training is delivered in a manner that suits Milligan's Generation Y workforce, and by remote means if that's practical. "We'll try and do WebEx, stuff that's mobile-compatible. It's all dependent on the capabilities of the employer and the employer's premises, of course, but we design the learning journey around that."
Location, location, location
Distance may not be an issue where training is concerned, but it's often a factor in the recruitment process, and any organisation that has the luxury of relocating or opening a branch office in centres of existing expertise can thrive. Rather than harming your chances, setting up close to your competition can pay dividends, since candidates of the appropriate calibre are likely to already be in situ. It's not always a case of relocating to the opposite side of the country, either.
"We've got a lot of information about future trends within specific sectors of industry and geographical areas," says Tom Laws of the National Careers Service. "It may be that, over the next five years, there's going to be a steep drop in demand for one particular role to be filled in one particular area, whereas on the other side of a county border it might be on the rise.
"Obviously, there are quite a lot of specific areas of the country that are dominant in the job market for particular industries, so if a company is trying to set up in a geographical location that doesn't necessarily have a history [of that type of employment] in that area, they wouldn't necessarily be looking where the experience and talent pools really are."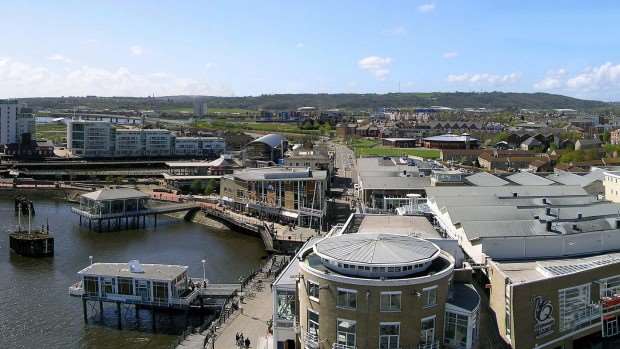 It's a process that works both ways, though, and Laws believes that the candidates can employ similar tactics when searching for the perfect position. "Keeping up to date with professional bodies within the industry allows [them] to get a better idea with how trends are going, keep up to date with where new industries are being set up. If [they] get a head start on knowing there's going to be a technology-based company or industrial area opening in five or ten years, [they can] make sure [they] have experience to take advantage of the opportunities."
Looking to the future
The problem for employers is that the opportunities they can offer are often driven by external forces. Until Apple made changes to iOS and OS X, for example, they would have had no idea that they'd soon need to be hiring staff with experience in the Swift programming language.
Often, therefore, the flexibility of a candidate is more important than their existing skillset, and Hays' Milligan said employers with an eye on the future make hiring decisions based on a type of person rather than a specific ability.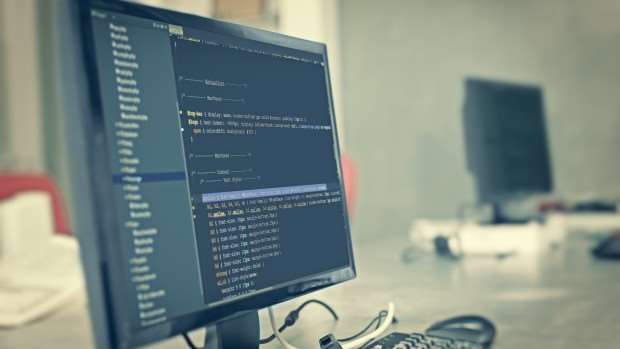 "Employers recruiting for immediacy require a skill," he explained, whereas "the ones that are more strategic in their thinking hire on the basis of competence."
Competent, flexible staff, rather than those wedded to a specific discipline, will be the ones most likely to embrace external change. They're the ones with an enthusiasm for all that is new, a keenness to learn and an ability to bring evolving technologies into the organisation in an almost organic manner. So, how do you find such a person?
"Competent, flexible staff, rather than those wedded to a specific discipline, will be the ones most likely to embrace external change."
Generally, they're the ones who are as interested in what it's like to work for a company as they are in the remuneration, and with whom a conversation about the company's culture will help you to sell yourself as an employer. "What you should be looking for is someone who is flexible in their post and has developed in previous roles [so] they can go in and learn and develop, and they have an interest and passion," said Milligan. "Candidates want to know what it's like working for a company, what are the prospects and opportunities, where is this company going? So it's the conversation about culture that's really important."