Addresses the failings of the Yoga 3 with an improved cooling system, faster Skylake processors and a host of subtle design refinements
Lenovo has been making great hybrids since the dawn of Windows 8, but last year's Yoga 3 Pro wasn't one of our favourites. Hamstrung by a sluggish Core M processor and unremarkable battery life, its slim lines and achingly beautiful watch-band hinge were unable to rescue it from mediocrity. Now, however, its successor is here, and the Lenovo Yoga 900 looks like it might just make the grade.
Lenovo Yoga 900 review: Design refinements
At first glance, it doesn't look like Lenovo has done much to change the recipe. The laptop is still ultra-thin – the "thinnest Core i convertible laptop" according to the company – and Lenovo has stuck to its guns with the ostentatious watch-band hinge. A good thing, too, since that was one of the previous model's strengths.
The hinge is constructed from 813 intricately "woven" pieces of aluminium and steel, and just like last year's model, it's so impossibly thin you wonder where it gets the strength to hold up the laptop's display.
As with all of Lenovo's convertible laptop designs, this hinge allows the laptop to be posed in a number of different positions, and it's supremely light as well, tipping the scales at an impressively light 1.29kg.
There have been a couple of small changes to the overall design, however. The hinge is now colour-coded to match the chassis (the laptop will be available in orange, gold and silver), and the hinge mechanism itself has been refined, delivering a smoother opening and closing action than on last year's model. It's a highly impressive feat of engineering.
Lenovo Yoga 900 review: Specifications at a glance
Up to Intel Core i7 sixth-generation processors

Up to 16GB of RAM

14.9mm thin, 1.29kg

13.3in, 3,200 x 1,800 IPS touchscreen

50% greater battery density, compared with Lenovo Yoga Pro 3

Up to 9 hours of battery life (video playback)

TBA, but from US$1,199
Elsewhere, in place of the rubber carbon-fibre-effect plastic surrounding the keyboard and touchpad of last year, the Yoga 900's palm rest is now clad in real leather.
The touchpad of the original has been enlarged, following criticism that the Yoga Pro 3's was too small, and the function key row has been reintroduced along the top of the keyboard as well.
The laptop has no native video-output jack this time around, but you do get a USB Type-C connector, which can output a video signal via an adapter. Frustratingly, Lenovo doesn't include one in the box, although it has at least resisted the temptation to use the Type-C port to power the laptop. As with last year, the Yoga 900 charges up via a dual-purpose USB socket.
Lenovo Yoga Pro 900 review: Performance
While those refinements are all well and good, the critical upgrades are those that address the main problem we had with last year's Yoga 3 Pro: namely, performance. Where that laptop was only able to muster a lowly Intel Core M processor, the new version goes right up to Core i7, and it's endowed with the very latest Skylake generation of processors at that. It should prove to be a far more capable laptop than the Yoga 3 Pro.
Lenovo also made great play of the Pro 900's new cooling system, which enables the use of those powerful Core i processors. There's a brand-new, more efficient fan in place, and Lenovo's engineers have also redesigned the vents at the rear to allow heat generated by the processor to escape more easily.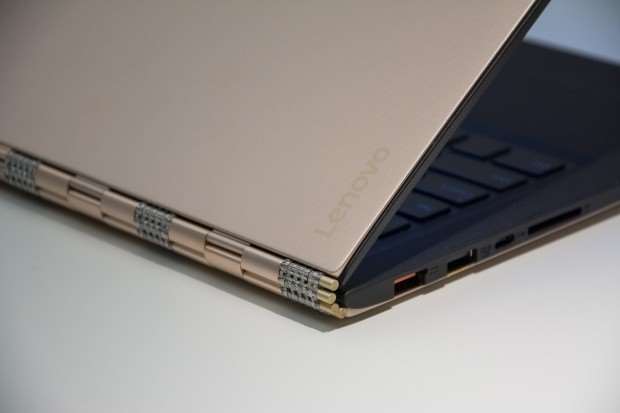 Indeed, the company claims that the changes to the cooling system result in 15% better airflow and 30% better cooling overall. How effective these changes are remains to be seen, but any improvement is welcome.
The final key improvement is a significantly larger battery. This year, the Lenovo Yoga 900 has a 66Wh battery, which compared with the Yoga 3 Pro's 44Wh battery is a full 50% higher in capacity.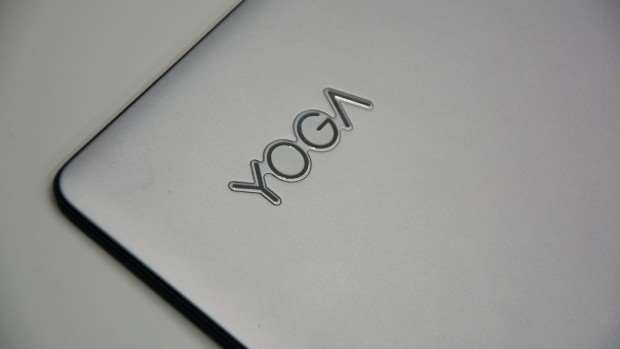 Lenovo Yoga 900 review: Early verdict
In all, the Lenovo Yoga 900 looks as if it will be a significant improvement over last year's disappointing Yoga 3 Pro and, if the US pricing translates across to Australia, it will be cheaper too. For this you're getting an Intel Core i5-6200U processor, 8GB of LPDDR3 RAM, and a 256GB SSD, as well as the 13.3in 3,200 x 1,800 touchscreen that comes across all the Yoga 900 models.
Whether the improved specifications translate into real-world performance gains will depend largely on how successful those cooling system improvements have been. For now, though, I'm cautiously optimistic.