Ever wondered what the SysRq key on your keyboard does? Lenovo has decided it's so rarely used that it has started removing the key from some new laptops.
We already know that Lenovo are something of the fastidious scientists when it comes to keyboard design. Last time they fiddled with the age-old key layout, it was after painstaking research to count exactly how many times users press the Delete and Escape keys. Result? They made the Delete and Escape keys a bit bigger.
Now Lenovo has decided we're ready for another relic of computer keyboards to change, at least on some laptops. The once familiar "SysRq", or System Request key, has been removed entirely from several of Lenovo's new Thinkpad Edge laptops.
The SysRq key was originally intended to allow console operators on early mainframes to trigger low level system commands. It can still be used in certain situations, such as the "Magic SysRq" key combination within Linux.
Lenovo however, believes that the key is rarely used, and will not be missed by the small to medium businesses it's aiming the Edge laptops at.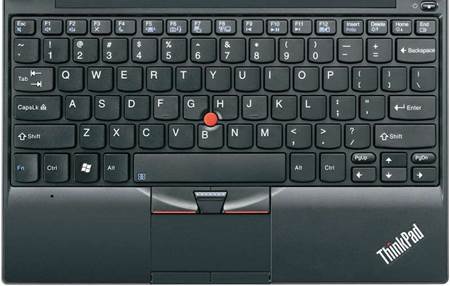 Out with the old: Lenovo's redesigned X100e keyboard, without SysRq, and with new "chiclet" style buttons.
And why stop there? Lenovo has also asked itself how often users press the F Function keys. On the new laptops, the F Function buttons are reduced to secondary controls, in place of laptop controls like screen brightness. Now, you'll need to hold the Fn button to use keys like F11 (while screen brightness can be pressed without holding Fn).
By far the biggest change though, is a change to Lenovo's traditional keyboard design. In the annals of computing history, the venerable IBM Thinkpad will go down as having the crème de la crème of keyboards. While other brands have experimented with weird and wacky and frankly terrible designs, a no-nonsense layout has been the mainstay of Thinkpads for years.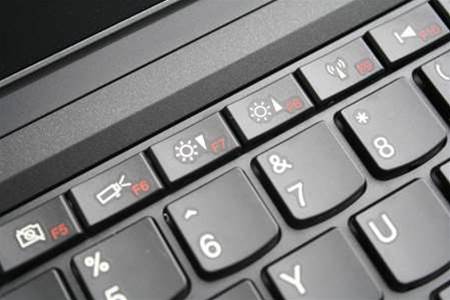 Lenovo's Thinkpad Edge keyboard allows you to use controls like audio volume and screen brightness without first holding "Fn"
Now Lenovo has seen fit to alter its signature style, introducing modern "chiclet" style keyboards on the Edge and X100e laptops. As you can see from our photos, the new design features larger spacing between keys and curvy edges on keys. Lenovo's argues the new design gives the laptop a more "clean and inviting look".
Of the new models, the X100e is particularly interesting, given that it offers an ultraportable (1.5Kg) design with 11.6in screen for under $1,000. Instead of Intel's Atom, the laptop runs AMD's Neo CPU.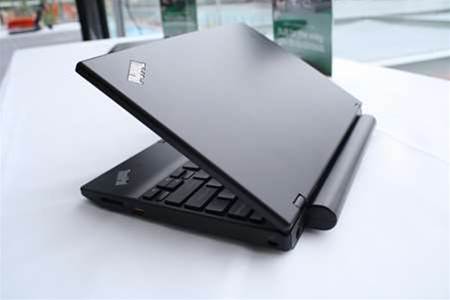 Lenovo's X100e ultraportable