The Commonwealth Bank's Kaching app just got more useful for small business users, with the app now available for Android.
The Commonwealth Bank has expended their mobile app services with Kaching for Android to complement the iOS version that was released a few months ago.
This is a sign of the times as the face of banking is changing. Small businesses can now conduct their banking anywhere and anytime.
Kaching allows you to check account balances, transfer money between accounts, send money to other people and pay bills. Most of what can be done on a computer with a web browser can be accomplished using Kaching. In addition, you can send money to other people via SMS. All you need is someone's mobile number. You initiate a finds transfer and a code is sent to the receiver by SMS. They can then use that code on a website to retrieve the money.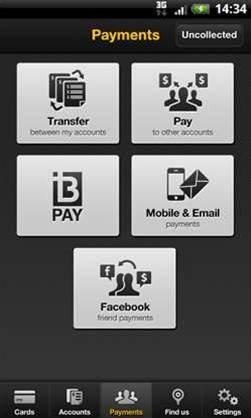 One of the neat features Kaching offers is Bump Payments. When two smartphones running Kaching for Android are bumped together, a funds transfer can be initiated. It's an interesting feature - it could make paying suppliers and receiving funds much easier.
I've been using my bank's smartphone app for some time and it's become essential. Combined with the smartphone version of my online accounts software I can easily pay suppliers, run payroll and track finances no matter where I am.
Kaching offers some novel features with Bump Payments. Commonwealth Bank is also planning to introduce Facebook banking. This sounds interesting although we wonder whether many businesses will embrace this feature when it arrives.
MasterCard recently published results of a survey it conducted which found that 17 per cent of those Australians surveyed indicated they are "willing to use a mobile device to pay for merchandise at POS."
The survey found those "leading the charge" in Australia towards paying by phone are "young, affluent men aged 18-34 years".
While Kaching makes person to person and Internet payments possible using a phone, in shops it's a different story. The Android version won't currently let you make payments by waiving your phone next to a PayPass terminal. This is possible with Kaching on the iPhone, though you will need a special iPhone case that has a near Field Communications chip - allowing the phone to be bumped to the terminal to allow payment.
The move to cashless payments will also step up later this year when Mastercard moves from allowing customers to pay at shops by waiving their card next to PayPass terminals - removing the need to swipe and enter a PIN - to removing the need for a credit card altgother by using their phone.