First looks: Huawei's new flagship phones, the P9 and P9 Plus.
If anyone can mount a serious challenge to Apple and Samsung in the smartphone market, it's Huawei. The big Chinese tech company shipped more than 106 million smartphones globally in 2015, according to IDC. That's still less than half Apple's number and a third of Samsung's, but Huawei's market share grew by 44% last year.
In an effort to continue its momentum, Huawei is taking no prisoners with its latest pair of flagship phones – the 5.2in P9 and its big brother, the 5.5in P9 Plus.
Fusing luxurious high-end smartphone design with novel dual rear-facing Leica cameras, Huawei's new arrivals are set to make waves.
Design and key features
It's fair to say that Huawei has done a sterling job with the design. You'd expect nothing less than gorgeously-crafted metal and glass on a flagship phone in 2016, and the P9 and P9 Plus don't disappoint.
Both share a full aluminium body, fronted with a layer of glass that curves gently towards the edges, and Huawei claims that both measure a dainty 6.95mm thick. There is perhaps something of the iPhone 6s to the design – which is no bad thing – and the handsets feel rock-solid and sturdy in all the right ways, with nicely clicky buttons falling easily under the finger and a balanced yet none-too-weighty feel in the hand.
Up front, you get a 5.2in Full HD display on the P9, while the P9 Plus ups the screen size to 5.5in but swaps the P9's IPS panel for a Super AMOLED one. The P9 has a 3,000mAh battery while the P9 Plus has a larger 3,400mAh power pack.
Whichever you choose, both phones have USB-C ports for charging and data transfer and support up to 128GB of expansion via micro SD.
Turn the P9 around, however, and this is where things get interesting. The aluminium rear comes in mystic silver or a darker titanium grey finish – and also has the fingerprint sensor lifted from the Huawei Mate 8 – but the big news is that there are two cameras out back, both of which are 'endorsed' by Leica.
Two rear cameras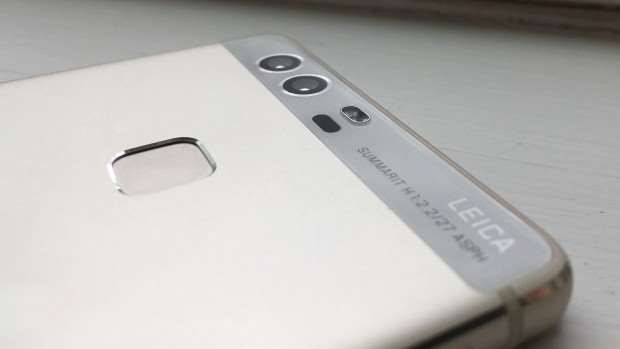 The P9 lashes together a pair of 12-megapixel cameras, one of which uses a colour sensor, and one which uses a dedicated black and white sensor.
Unlike other handsets which have used twin cameras for 3D snaps and depth of field trickery, these work in tandem to produce colour photographs, with a dedicated Image Signal Processor and Digital Signal Processor each handling the steps of combining the output from the two sensors and then refining the final image. And of course, if you just want a great quality black and white photo, then the dedicated sensor handles that side of things.
If you're wondering why you need two cameras, then the answer's simple: two cameras are better than one. Three times better, in fact. As the black-and-white sensor doesn't need an RGB filter in front of the sensor, Huawei claims that the twin camera arrangement is capable of gathering three times more light information and bumping up image contrast by 50%.
As you'd expect given the involvement of the legendary camera marque, Huawei has worked with Leica to refine the P9's camera app. A dedicated pro mode allows you to tweak the focal points, adjust the ISO range from 100 to 3200, adjust the shutter speed from 1/4000sec to 30 seconds, or manually tweak the white balance from 2800K to 7000K.
Hardware and operating system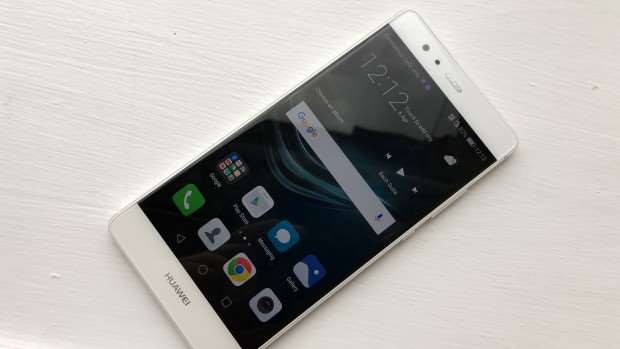 Huawei's octa-core Kirin 955 processor takes centre stage in both phones. This uses the ARM big.LITTLE architecture, with four small cores running at 1.8GHz and four big cores running at 2.5GHz. While the P9 pairs this with 3GB of RAM, the P9 Plus ups the ante with 4GB of RAM. The result should be very good performance.
While Android 6 Marshmallow is doing the business behind the scenes, Huawei has added its own skin to the operating system. This does add a little clutter and cruft to the standard clean lines of Android 6, but it doesn't seem to have any grand performance impact. Screens slide by with the silky smoothness you'd expect from a flagship phone, and it all looks pretty neat and tidy.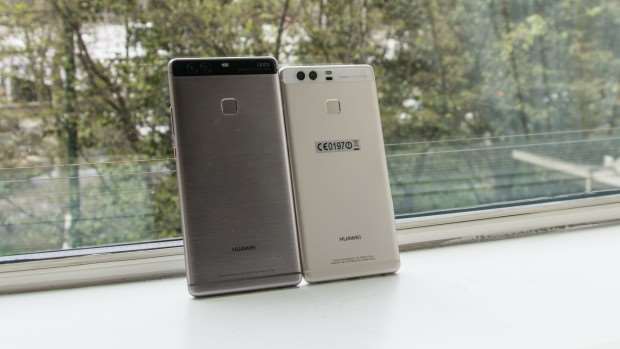 There is some room for improvement with the camera app, though. This could be down to the presence of a raw early build, but a few things caused frustration. The biggest annoyance was that the camera settings menus, as well as the slide-out tray of pro mode settings, didn't reorientate in landscape mode.
Nor were we entirely enamoured with the brightness slider in the settings tray which seemed intent on not doing any sliding whatsoever; something which left me tapping repeatedly to get the brightness up to maximum. Still, these should be easy things to fix.
Price and availability
Australian pricing and available has not yet been announced, but the P9 will sell for €599 (A$905) and the P9 Plus for €749 (A$1132) in Europe shortly.