The iPhone 5 is an impressive upgrade, but the lack of Near Field Communications means it misses out on the emerging trend towards using phones in place of credit cards and cash.
There weren't a lot of surprises in the new iPhone 5 announcement overnight. The new 4in screen is taller but not wider, while the "Lightning" 8-pin connector breaks backwards compatibility with older accessories (although adaptors are available).
The appearance of the new A6 processor is a nice touch, with its improved power performance helping drive that bigger screen along with faster LTE (also called "4G" by carriers) mobile broadband and dual-band Wi-Fi for better wireless performance.
Also read: iPhone 5: why it's good news if you didn't get the 4S
4G is a big one - click here to read our story about why 4G in the Phone 5 will be useful.
But there's another feature that the iPhone 5 didn't get. We speculated about the iPhone 5 having a feature called Near Field Communication (NFC), which would let users swipe or touch their phone at payment terminals in supermarkets or cafes to pay, instead of opening up their wallet and using a card or cash.
Why the iPhone 5 was the perfect opportunity to add NFC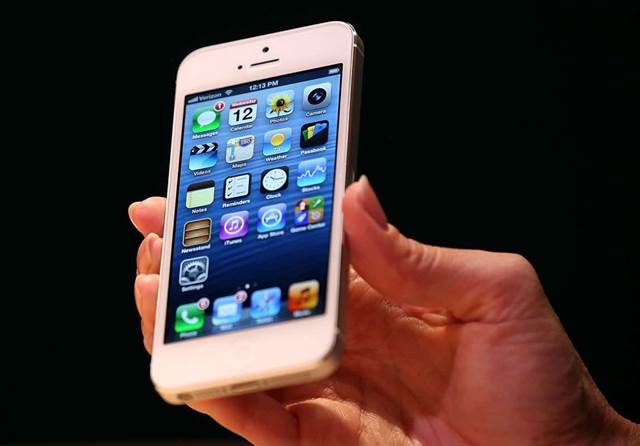 To be honest not many people expected Apple to add Near Field Communication (NFC) to the iPhone 5 for short-range wireless interactions, even though we've seen it in a range of new Android and Windows Phone 8 devices.
So far we've only seen NFC used with novelty features such as easily pairing wireless speakers, but its true potential shines through when it's combined with an e-wallet to transform your phone into a credit card, loyalty card and e-ticket. Microsoft is set to take full advantage of this with Windows Phone 8, although it's an aspect that was underplayed at last week's Nokia Lumia 920 launch.
The addition of "Passbook" with the iPhone's iOS6 update would seem the perfect opportunity for Apple to add NFC. I'd say Cupertino has hesitated because it wants to control the NFC ecosystem before it takes the plunge. Keep in mind that Apple doesn't introduce features such as Passbook and NFC just for your convenience, it introduces them so it has tighter control over you as a customer. Apple is obsessed with owning the customer - just ask the music, movie and book publishing industries.
Waiting for Apple to step in
Microsoft's approach to the fledgling NFC space is to open up Windows Phone 8's digital Wallet features to any service. You can manually enter the details of non-supported cards and services, they don't need to be compatible with Windows Phone 8 or approved by Microsoft. This will help NFC flourish although it won't give Microsoft complete control over the ecosystem.
Don't expect this kind of freedom from Apple and Passbook. Apple will ensure that it rules Passbook and any future NFC implementation with an iron fist. Cupertino will expect a slice of the action whenever you make a Passbook/NFC transaction, just like it already expects a slice of in-app purchases. It's your classic chicken and egg scenario. Apple can't cut major NFC deals with financial and ticketing players until there's a significant NFC ecosystem in place, but the ecosystem probably won't flourish until Apple steps in.
By waiting for Microsoft and Android to lay the groundwork, Apple is taking the risk of having the NFC market snatched away from it. The banking industry isn't as foolish as the music and movie industries, which stuck their heads in the sand and let Apple steal their business models. The banks are already moving to create their own mobile payment services in an attempt to lock in customers before Apple tries to steal them away.
Conclusion
Apple's decision to wait on NFC is understandable when you consider its desire to control the ecosystem, but the longer it waits the more established the competitors will become. Not simply competitors such as Android and Windows Phone 8, who will probably fall by the wayside once Apple unleashes the NFC big guns, but competitors such as financial institutions and ticketing providers who are carving out their own space before Apple tries to steal their lunch.
Want to compare iPhone 5 plans? See plans from Optus, Telstra, Vodafone, Virgin Mobile here