If you want to buy a tablet for work, would an iPad Mini or Nexus 7 make the most sense?
If you are about to buy a tablet computer, read on.
[UPDATE: this article has been updated since the iPad mini was announced]
Apple has unveiled an iPad mini, a 7.9in version of the full size iPad. So is it the best choice for work purposes.
Or would it be the Nexus 7? This is the tablet that's been called the "gold standard for budget tablets" (read the Nexus 7 review), which at $249 for the entry version is cheaper than you'll find the current iPad.
With so many exciting choices, we've put together a by-no-means exhaustive summary of some things to keep in mind.
Cheaper than the iPad, but so is the Nexus 7
Noone was expecting an iPad Mini to be the cheapest tablet on the market, but at $369 without 3G/4G, it's at least under $400. Mind you, add 3G/4G and the pricde goes up to $509, which is almost the price of the cheapest full size iPad. cheaper than the full-size iPad. The Nexus 7, starts at $249 for the 8GB or $299 for the 16GB version.
Nexus 7 arguably handier for quickly checking email, calendar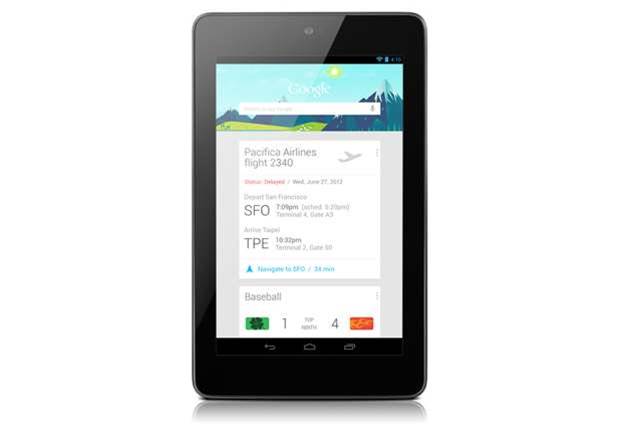 Arguably one of the biggest obstacles to the iPad being a useful business device for information management is iOS. Here's why.
When you turn an Android tablet on, like the Nexus 7, you can configure the home-screen to show useful information like your calendar, inbox and real data from apps like Evernote. With some careful arranging you canalso setup a screen to show things like LinkedIn, Twitter, Facebook and Google+.
In other words, your data is not hidden behind an icon. Not everyone prefers this approach, but it's something to keep in mind.
Apps, apps, apps
Possibly the most important factor of them all. There are certainly gaps in the iPad apps lineup, (you can't get Microsoft Office, for one thing), but there are plenty of major business software companies that make iPad versions. Among the apps we've covered: Bento, AutoCAD, PhotoShop Touch, WebEx, SAP BusinessOne, MYOB and QuickBooks. No doubt, there are special programs you might use that aren't available as an iPad app, but in general, we hear about business software being updated to the iPad all the time.
More and more software companies are keeping Android in mind, though we sometimes find that they focus on bringing out an iPad app first. In general though, Android has arguably caught up in terms of the available functionality of apps even if they don't have the same number of options.
Some Android users also complain that many Android apps are not designed specifically for tablets - meaning they are made for phones, but if you load them on your tablet, they look "blown up".
In addition to all this, there is one important caveat about both the iPad and Nexus 7, which we'll cover next....
What about a Windows tablet?
One thing you should know about an iPad Mini and the Nexus 7, is that they're not perfect at handling complicated documents created in Microsoft Office. Yes, you can open and edit Office documents sent to you by your colleagues on the Nexus 7 and iPad, using certain apps - read more about apps to help you do this here and here.
But it's not the same as running Microsoft Office itself. We hear rmours from time to time that Microsoft will make a version for iPad, but until then, if Office documents are a huge part of what you'll be doing on your tablet, then really you shoud consider a Windows 8 tablet as well.
The Nexus 7 isn't perfect
The Nexus 7 has some excellent points, one being that it has the latest and best version of the Android operating system. But it doesn't have everything under the sun. There's no SD card slot and the other limitation is there's no regular USB port for plugging in an external hard drive if you need to store more files (though it possible with an adaptor). We wouldn't expect an iPad Mini to have one either.
The Nexus 7 has a camera for videoconferencing, but not second camera for taking photos or video - we don't think that's particularly necessary though.
The Nexus 7 doesn't have 3G or 4G/LTE...
...though it might soon if the rumoured 32GB Nexus 7 with 3G is unveiled (see the next point below).
With the new iPad mini and full size iPad coming to Australia with 3G/4G, this makes them more useful to people who want to check their email and get online on trains, buses, job sites and other places (although also more expensive).
New Nexus 7: what features are rumoured?
If you're considering a Nexus 7 and iPad Mini, also keep in mind that there are rumours of a new Nexus 7 coming. This might appear at a Google event scheduled for October 29, though as with the Apple Mini, it's all rumour at the time of writing this.
Current rumours are of a 32GB Nexus 7 with 3G. If you're someone that takes your tablet with you and you need Internet access on the go, then this will be crucial.
Exactly how useful is a 7in tablet?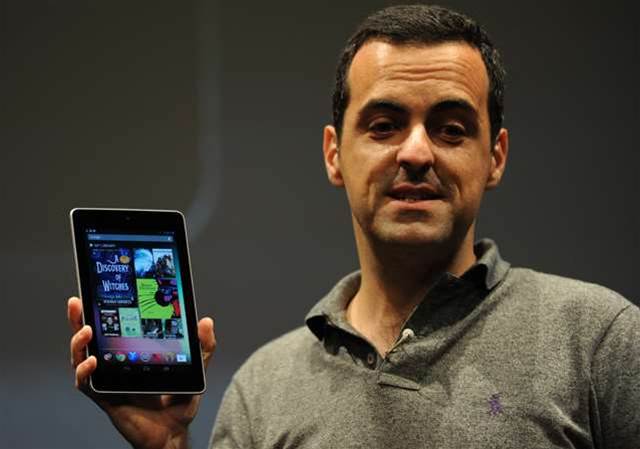 Our initial impressions of the Nexus 7 were very positive, but we couldn't help but find it was too small for anything that needed typing (in our first look at the Nexus 7 we called it an "in-between" device). As we said here, it's good for checking email, calendars, reading things, but cramped for more detailed work - that's where a bigger tablet like the iPad or a Galaxy Tab suits better.
This raises a question - are you getting a tablet so you don't have to lug a laptop around for spreadsheets, editing douments and the like? If that's the case then you might find an iPad Mini or a Nexus 7 awkward. If you want a tablet for more basic things like reading and checking emails, then consider whether you really need a tablet, or whether a bigger phone will do.
Are you tied into Mac or Windows?
If you've already got a lot of your work and personal data setup in iTunes and you have a MacBook or iPhone, then getting an iPad Mini, instead of a Nexus 7, means you can take advantages of Apple services like iCloud.
Conclusion
We have no doubt that the iPad Mini will sell like hotcakes. Millions of people who love Apple's gear but can't afford it will be hoping that an iPad Mini will do what the iPod mini and iPod nano did and bring an incredibly popular platform to a broader user base. The iPad is certainly making its way into many businesses, though we think that the Nexus 7 is as good a choice for some people if a: you don't mind the small size, and b: you aren't wedded to Apple iTunes and iCloud.
In our view, unless you're totally committed to the Apple ecosystem, we'd suggest giving the Nexus 7 a look before diving headlong into the iPad Mini.