The HP Elite x3 is the Windows 10 smartphone that wants to replace your laptop and your desktop PC, too
After quite the hiatus, HP is back in the phone business with a bang: the Elite x3 is a Windows 10 phablet with big aspirations. It's not content with merely being a king-sized smartphone, either: the Elite x3 wants to depose your phone, your PC and your laptop, too.
Microsoft's Lumia 950 and 950 XL introduced the desktop-imitating Continuum feature to the world, but HP is looking to go one step better with the Elite x3. In addition to a desk dock which mimics Microsoft's own Display Dock, HP also unveiled the Mobile Extender – a 12.5in laptop add-on which is powered solely by the Elite x3. This is a smartphone that's designed be at home in your pocket, and on your desktop.
HP Elite x3 review: Design
The last time I remember holding an HP-branded phone in my hand, it had a slide-out keyboard and was running Windows Mobile 6.1 Professional. We've come a long way since then – the HP Elite x3 is a handsome, curved slab with a sparkling 5.96in AMOLED screen. A pin-pricked strip of metal along the bottom edge is adorned with the Bang & Olufsen logo – there's a pair of stereo speakers behind it – but while this looks much like any other flagship smartphone, the Elite x3 is a little out of the ordinary.
Despite its sparkling looks, the Elite x3 is tougher than most. It has survived the barrage of tests required to achieve MIL-STD-810G accreditation, and those hard-knock credentials combine with IP67 protection to prevent water or dust working its way inside the phone's body – something it manages without the need for plastic seals or flaps. It's also capable of surviving four foot drops, which should come in handy on the office nights out.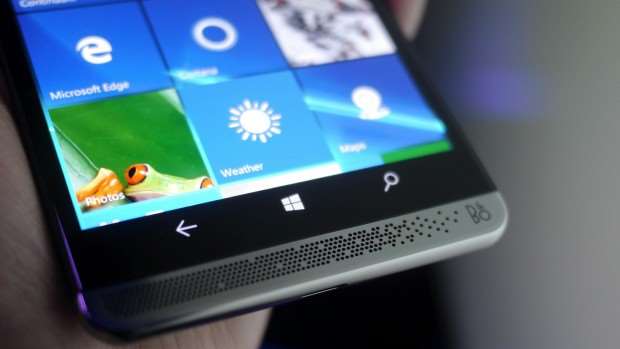 HP Elite x3 review: Features
For a phone that has aspirations to replace your PC, the Elite x3 is equipped with a suitably powerful processor – the Qualcomm Snapdragon 820 is the powerhouse of choice. With dramatically improved CPU and GPU performance over the previous generation, the Elite x3 is likely to provide the best performance we've seen in Windows 10 Continuum to date.
By comparison, the Microsoft Lumia 950 and 950XL struggled to provide a smooth performance in Continuum mode with their Snapdragon 808 and 810 hardware, so it's reassuring to see HP partner Qualcomm's latest SoC with a generous 4GB of LPDDR4 RAM. And thanks to a massive 4,150mAh battery, it's no surprise to hear HP claiming all-day battery life for the Elite x3.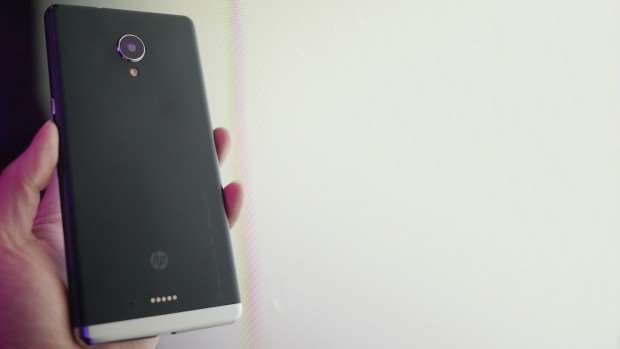 In fact, HP has cranked everything to eleven for its Windows 10 Mobile debut. It's equipped the Elite x3 with Qualcomm's fastest modem hardware which supports up to Cat 6 LTE speeds, an SD card slot which supports up to 2TB of expansion, and 2x2 stream 802.11ac Wi-Fi comes as standard. The 8MP front-facing camera supports iris-scanning tech for Windows Hello, but there's also a rear-facing 20MP sensor.
Security gets top-billing in the Elite x3. There's iris– and fingerprint-scanning, and HP has taken full advantage of all the security features built into Windows 10 and Qualcomm's Snapdragon 820 platform: there's TPM 2, hardware encryption, Bitlocker 128-bit, FIPS 140.2, VPN SSL encryption and full support for secure boot, image encryption and anti roll-back.
HP Elite x3 review: Mobile Extender and Desk dock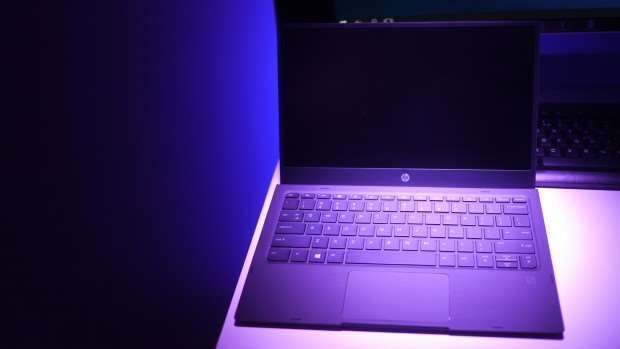 The Elite x3's desk dock is ready and raring for Continuum. The Elite x3 slots into the dock for fast-charging duties, and the dock adds DisplayPort, Gigabit Ethernet, two USB 3 ports, another two USB-C ports and a Kensington lock slot.
It's the Mobile Extender which is by far the most innovative accessory we've seen so far for Windows 10 Mobile. It looks ostensibly like a slim 12.5in laptop, but it has no internal processor of its own at all. Instead, the Elite x3's Snapdragon 820 takes the reigns. The Mobile Extender's internal battery is solely there to power the display and the internal Wi-Fi chip which allows it to connect wirelessly to the Elite x3. You can also connect it via a USB-C cable, however, and apparently this provides less lag than via the wireless connection.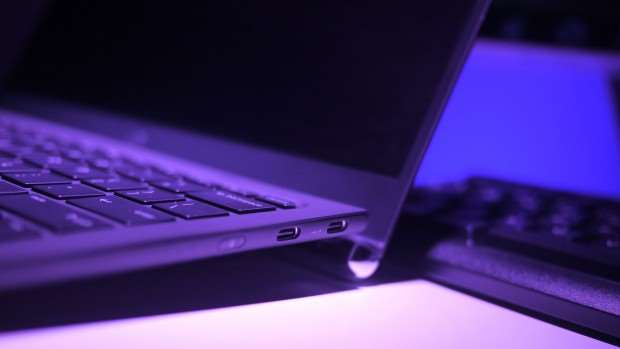 The demonstration unit was clearly pre-production – it didn't actually function, and was plasticky, creaky and lacking a couple of screws – but for the right price, it could be a remarkably clever way of getting laptop functionality in an ultra-light, ultra-portable package.
HP Elite x3 review: Price and release date
Ever the tease, HP wouldn't give away the tiniest hint about pricing – not for the handset, and not for the accessories. However, I suspect that will be firmly in the 'reassuringly expensive' camp.