Delivers style, practicality and most of the features you need from a smartphone in a reasonably priced package
When Google released the Nexus 6 last year, it split public opinion, and although the Motorola-designed handset was fast and good-looking, its sheer size put a sizeable chunk of people off.
Google has taken note this year, and has scaled its ambitions back for the introduction of the Nexus 6P, which has lost a considerable amount of weight. Instead of an enormous 6in screen, the new handset has a more manageable 5.7in display, which brings it in line with the Samsung Galaxy S6 Edge+ and Note 5 (the Apple iPhone 6s Plus is only 0.2in smaller).
In short, Google's flagship smartphone is no longer as much of an outlier in big phone circles and that, in my book, is nothing but a good thing.
Google Nexus 6P: Design and performance
Along with the change in tack comes a change in manufacturer, with Motorola making way for Chinese technology giant Huawei this year. Huawei has gone from strength to strength in recent times in terms of its design prowess, culminating in the excellent Huawei Watch, and that experience is immediately evident here.
I love the design of the Nexus 6P. It's the first time Google has built an all-metal phone and it's a truly handsome piece of hardware. The exposed chamfered edges catch the light attractively, and the flattened, yet softly curved rear, doesn't rock annoyingly when you lay it flat on a table. Even the black strip at the rear of the phone, which I had my doubts about when I first saw the press shots, looks good, adding an element of originality so sorely lacking in many other smartphones.
More importantly, perhaps, it feels less clumsy in the hand and far less bulky in the pocket than the monstrous Nexus 6. It's still a big phone, and is best stowed in a jacket rather than your jeans pocket – but it turns out that shaving 4.2mm off the width, 2.8mm from the thickness and 6g from the weight makes a huge difference to the overall feel.
It's certainly a much nicer design than the awkward-looking Nexus 5X, and it doesn't sacrifice the practicalities, either. The screen has Gorilla Glass 4 to protect it from the twin scourges of keys in pockets and accidental drops, the two front-facing speakers deliver audio without getting muffled by your hand, and on the bottom edge you'll find one of the new USB Type-C ports.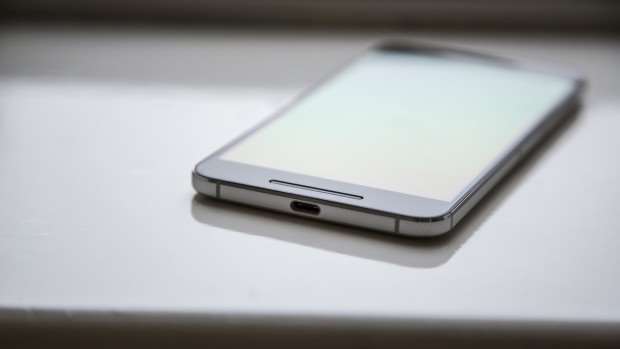 Type-C ports are going to become increasingly common in the coming months, and will be standard in a couple of years' time. For now, though, you'll be cursing Google's choice every time you're caught out without the right cable.
I'm also baffled by the decision to include a stubby USB-A to Type-C converter cable in the box, alongside a longer Type-C to Type-C cable. With so few Type-C-equipped laptops around right now, surely it would have been better to do this the other way around?
Google Nexus 6P review: Screen
Still, that's probably only one of two missteps Huawei has made with the Nexus 6P, because the rest of it is fabulous. The screen, for starters, is great. It's of the AMOLED type, meaning contrast is excellent and the colours are fabulously vibrant. What's great here, though, is how balanced the colours look. AMOLED displays have a tendency to look over-saturated – much more so than IPS screens, the likes of which you'll find on Apple's iPhone 6s. Not so with the Nexus 6P.
The screen's one weakness is that it doesn't go particularly bright. A rare sunny November morning in London robbed the Nexus 6P's display of much of its visual impact, washing out colours and making the screen trickier to read.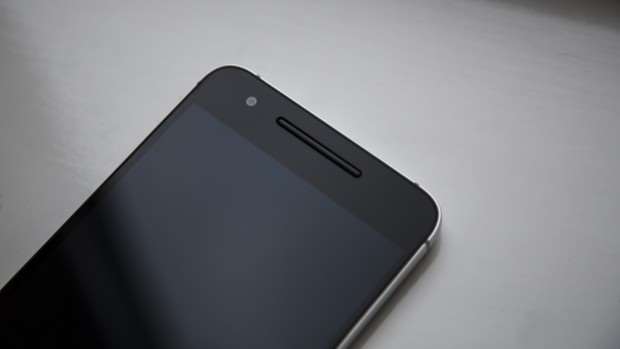 But it's sharp. It has a resolution of 1,440 x 2,560, delivers a super-high pixel density of 518ppi, and is a match for every big-screen smartphone on the market currently when it comes to pixel count. The only phone better than it is the Sony Xperia Z5 Premium, with its ludicrous (and rather pointless) 5.5in 4K display.
Google Nexus 6P review: Performance, battery life and core specs
Neither is the Nexus 6P found wanting when it comes to raw performance and core specifications. Inside, it has a 2GHz Qualcomm Snapdragon 810 v2.1 octa-core processor, 3GB RAM and a big 3,450mAh battery to keep the show on the road.
It's fully stacked, in other words, and there's very little you'll be able to throw at it that will slow it down. It's responsive and smooth, and doesn't even get particularly hot when you throw a heavy workload at it.
| | | | |
| --- | --- | --- | --- |
| Benchmark results | Nexus 6P | Nexus 5X | Samsung Galaxy S6 Edge+ |
| Geekbench 3.1 – single-core | 1,207 | 1,235 | 1,463 |
| Geekbench 3.1 – multi-core | 4,301 | 3,489 | 4,934 |
| GFXBench 3 – Manhattan onscreen | 16fps | 16fps | 15fps |
| GFXBench 3 – Manhattan offscreen | 23fps | 16fps | 24fps |
In the benchmarks, the Snapdragon processor delivered the sort of results I'd expect it to – a touch behind the Samsung Galaxy S6 Edge+, which has a Samsung Exynos 7420 chip inside, and ahead of the Nexus 5X, which has the six-core Snapdragon 808.
That much I was expecting. What I wasn't counting on was such excellent battery life. Although in testing the Nexus 6P achieved a middling result of 11hrs 58mins in our video rundown test, it performed far better out in the wild, reliably lasting through a long, heavy day, even with some gaming and a spot of turn-by-turn navigation thrown in.
In fact, I'd rank the Nexus 6P among the best smartphones I've used in the last couple of years when it comes to moderate to heavy use, and that's doubly impressive given how powerful the thing is. It's a big thumbs up from me, then, and it's good to see quick charging in place as well. Although not quite as rapid as the Nexus 5X, the 6P was able to completely charge from 0% in around two hours.
The only negative, in terms of the core specifications, is that the 6P has no microSD expansion slot, so make sure you choose wisely from the 32GB, 64GB and 128GB flavours on offer when you buy, because there will no going back once you've taken the plunge.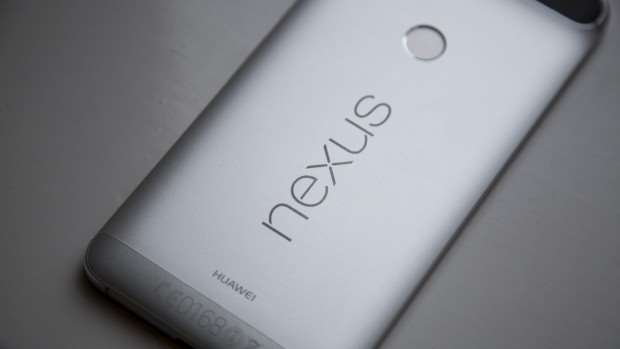 Google Nexus 6P review: Camera quality
The good news continues with the 6P's camera, which (on the rear, at least) is exactly the same as on the Nexus 5X. That means you get a resolution of 12.3-megapixels, laser autofocus, an aperture of f/2 and large light-gathering 1.55μm pixels. There's no optical image stabilisation, but video can be recorded at resolutions of up to 4K and 30fps.
The camera on the 5X is excellent, and the 6P's is just as good. It's simply fantastic, capable of producing stunning results in good light as well as bad, and it's one of those cameras – such as the one on the Samsung Galaxy S6 – that has that uncanny knack of being able to capture scenes exactly as you see them.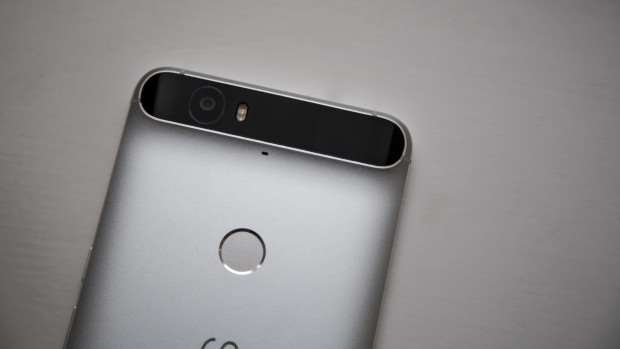 I took the 6P along with me to the Olympic Stadium to watch England's rugby league team get stuffed by New Zealand, and despite the grey, rainy skies and extremes of dark and bright light, most of my images came out perfectly exposed, packed with crisp details, eye-catching colours and very little blur.
The only criticisms I have surround the lack of optical image stabilisation, which means video can look shaky if you're not careful to hold the phone still, and that the camera software itself is rather basic, offering little to no control over advanced parameters such as ISO sensitivity and shutter speed.
This is a small complaint, however, and on the plus side the front-facing camera is a step up over the Nexus 5X's, hitting an impressive eight megapixels in resolution. If Huawei had managed to widen the angle of the lens, it would be the perfect selfie camera. As it is, it can be a bit of a struggle snapping group shots.
Google Nexus 6P review: Software
Nexus phones are typically the first to get the latest and greatest Android version, and the Nexus 6P is no exception, running Android 6.0 Marshmallow out of the box. This delivers plenty of new features that we touch upon elsewhere on the site, including a mildly redesigned app drawer, and the new Now on Tap feature, which scans what's on the screen and offers relevant contextual information about people, places and apps it recognises.
I haven't been all that impressed with Now on Tap so far, principally because I can't think when or where it would be all that useful to me, but it's early days yet, and Google has plenty of time to refine the feature.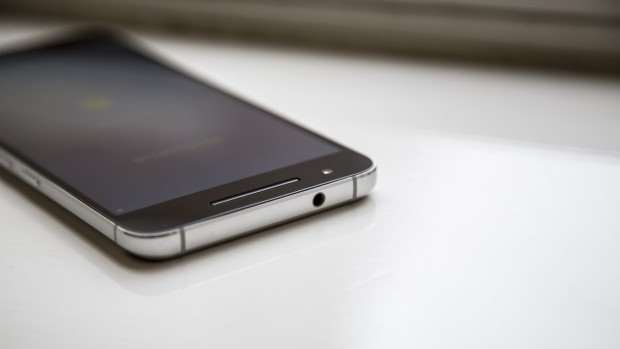 Elsewhere, Google has gone big on security and privacy, with enforced encryption and fingerprint unlock, plus a streamlined app permission model. It's the fingerprint implementation, however, together with the Nexus 6P's rear-mounted reader that's the most likely thing to impact your day-to-day use of this phone, and I'm happy to report that it works extremely well, whether you're using it to unlock the handset or purchase items on Google Play.
Once you've registered your fingerprints, one touch unlocks the phone, and it's accurate from the word go. Google says its software learns the more you use your fingerprint to unlock the phone, but it's so spot on that this hardly seems to matter.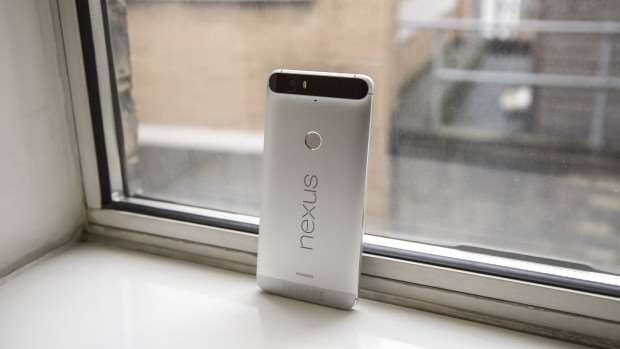 Google Nexus 6P review: Price and Verdict
Starting at £449 for the 32GB model (up to £579 for the 128GB version), it's hard to argue with the package that Google and Huawei have put together here.
The Nexus 6P is a stylish, speedy phone with a pair of superb cameras, great software, impressive battery life and a big, sharp, colourful display. Its closest rival is the Samsung Galaxy S6 Edge+, and although it isn't as good looking as that handset, in every other respect, it matches it blow-for-blow. Plus it costs around £100 less.
In short, the Nexus 6P delivers more bang per buck than any other smartphone currently on the market. If you're looking for a phone with a big screen, at a price that won't make a huge hole in your bank balance, it's the smartphone to buy.