Not content with disrupting taxi services worldwide, Uber is now turning its attention to deliveries – and Amazon should be worried
We all know that Amazon is a juggernaut in the retail world. From its humble beginnings as a book retailer, it has changed the face of shopping. Not only does it now sell pretty much everything in the world (apart from Chromecast and Apple TV hardware) – but it will deliver it better than anyone too.
For an annual fee, the Amazon Prime service offers 'free' one-day delivery, and that's only the tip of the iceberg: the company is constantly experimenting with new services, such as Amazon Prime Now (which offers deliveries within an hour), and rapidly assembling its own fleet of delivery drones. Given its dominance elsewhere, it would seem that Amazon is unbeatable.
And this is why a seemingly dull, technical announcement from taxi app Uber has caught my attention: It suggests that Uber could be about to give Amazon a real run for its money.
UberRUSH: Faster than you can imagine
For a couple of years now Uber has been experimenting with a service it calls UberRUSH in certain cities. Uber isn't simply content with ferrying about humans and picking fights with cabbies - it also wants to get in on the delivery game too.
The idea is that small businesses, such as florists, tailors and restaurants can use Uber to fulfill deliveries. By integrating with a number of commerce apps like Shopify, business owners are able to summon a vehicle to take their precious cargo to customers for them. It's a smart idea as it means that small businesses can offer a delivery service without the hassle of jumping through the hoops setting it up themselves would entail, and it's a good idea for Uber as it means there are more applications for any excess capacity they have on the road. And it is a win for customers as both they and the company they've ordered from can track the driver in real time on their phone – just as you can when you order a lift.
The big news, which makes me think that Uber could have Amazon Prime in its sights, is that yesterday the company announced an UberRUSH API. In essence, the API is a set of tools for developers that enables them to hook directly into Uber's services, enabling services to be triggered automatically, or selected by users rather than staff at the business.
In other words, under the existing system, an Uber delivery has to be requested and scheduled manually by the florist or baker in an app. With the new API, Uber deliveries could be integrated into the checkout process. So when you're buying something, you may get the option to schedule an Uber delivery yourself, for whenever is good for you. You could even be offered different pricing options too. This is much less work for the company, and much more scalable.
The company has already announced that the API has spurred an increase in companies supporting UberRUSH - including fashion retailer Nordstrom and restaurant delivery service EatStreet (essentially an American equivalent of Deliveroo).
Uber-competitive
The scalability aspect is important. Imagine how easily this service could be rolled out to every other small business that is competing with Amazon. Suddenly, Amazon doesn't have a massive advantage in terms of delivery, and arguably Uber could make it more convenient to order from an independent retailer instead.
Heck, Uber already has the payment details of millions of people, so why couldn't it let us use our Uber accounts to pay, to save us entering our card details again on a new website? Pay once, deliver in minutes.
And of course, Amazon isn't just one monolithic behemoth. Part of the reason it has managed to grow so massively is because through the Amazon Marketplace it enables thousands of independent sellers to sell their wares through its platform. It even tries to persuade Marketplace sellers to use Amazon Prime to deliver orders too.
But Uber entering the delivery battle could be good for these smaller companies too. Amazon is famous for using its enormous power to bully smaller companies into accepting less favourable terms (just as it's done with the publishing industry), and if Uber provided a viable alternative option, Amazon would be forced to work harder to win the business of its Marketplace sellers. Which could mean a bigger share of the cash, or less draconian supplier agreements, and so on.
Uber-intelligent
The other really interesting aspect of this is in terms of how much more efficient Uber could make deliveries. One of the principles that underlies Uber more generally is that it wants its vehicles to be constantly working: If a car is moving either a person or a package from A to B, it is earning the company money, and downtime between trips is wasted capacity. This is why the company has been experimenting with services like UberPool, in which drivers will pick up multiple people taking roughly the same journey, and UberHop in which vehicles will travel on certain routes more like a traditional bus service.
To make it happen, Uber spends a lot of time crunching data and improving its algorithms to ensure that when its app spits out directions telling drivers where to go, they are taking the best possible route. While Uber is very secretive on exactly how it does this, it is obvious to speculate that this means taking into account real time traffic conditions, and historic ride data, along with other data sources to figure out optimal routes.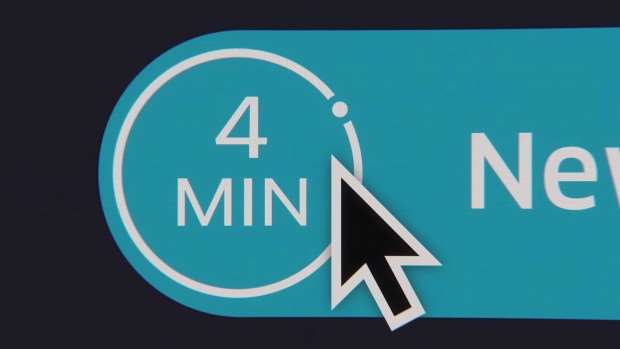 With this level of ruthless efficiency, the cost of deliveries more generally could be driven down - making it better for consumers and small businesses. And maybe even the environment too, if the efficiencies can be channelled into requiring less vehicles on the road. It could also mean better service too. Just as Amazon Prime Now, the company's 1 hour delivery service, shows you in real time where your parcel is, Uber already has this technology built into its app and it's intelligent. This in itself could put an end to waiting in all day for a "7am-9pm" delivery window from other couriers.
Small Beginnings
Obviously I'm getting ahead of myself a little, but challenging Amazon really does seem like a natural next step – especially if Uber is serious about getting into deliveries. Despite lacking any inventory whatsoever, Uber could potentially become a critical part of the shopping experience – and soon.
At the moment, UberRUSH is only available in New York, Chicago and San Francisco, but it is easy to see how the company could expand it: In cities all around the world there are already thousands of drivers capable of delivering physical goods as well as humans, and there are already millions of people with the app on their smartphones that would make it happen overnight.
Perhaps Amazon should hurry up and ready its army of drones – after all, Uber's fleet of humans is already good to go.