Mark Zuckerberg announces plans to bring internet access to remote Africa
Facebook is planning to launch a satellite into space within the next year, as part of its internet.org project to bring the internet to remote regions of the world.
The company's co-founder Mark Zuckerberg announced last night that Facebook would be partnering with French-based satellite provider Eutelsat to provide internet coverage to large parts of sub-Saharan Africa.
"Over the last year Facebook has been exploring ways to use aircraft and satellites to beam internet access down into communities from the sky," he said in a Facebook post. "To connect people living in remote regions, traditional connectivity infrastructure is often difficult and inefficient, so we need to invent new technologies."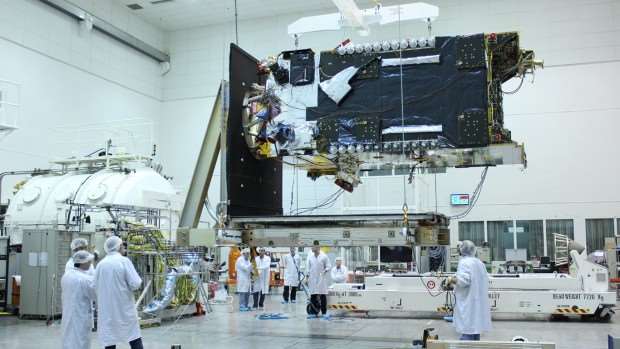 (Above: Facebook's satellite in construction)
Zuckerberg said the satellite, called AMOS-6, is currently being built. When it's complete in 2016 it will be launched into a geostationary orbit covering large sections of west, east and southern Africa. He did not say which, if any, internet service providers (ISPs) would be providing a means to receive the satellite signal, only that Facebook is "going to work with local partners across these regions to help communities begin accessing internet services provided through satellite".
In a statement, Eutelsat has said that the satellite's capacity will be "optimised for community and direct-to-user internet access using affordable, off-the-shelf customer equipment".
Internet.org
This marks the latest in a spate of developments for Facebook's internet.org charity, which was set up with the intention of bringing free internet access to developing countries and remote areas by working with a number of local carriers.
The project's website and app was recently rebranded to Free Basics by Facebook, and has been opened up to services created by third-party developers following heavy criticism for limiting free access to a handful of services, including Facebook and government websites. Within the past few months, there have also been images released of Facebook's solar-powered, laser-beaming internet drone, Aquila, which will also help to bring internet access to those currently off grid.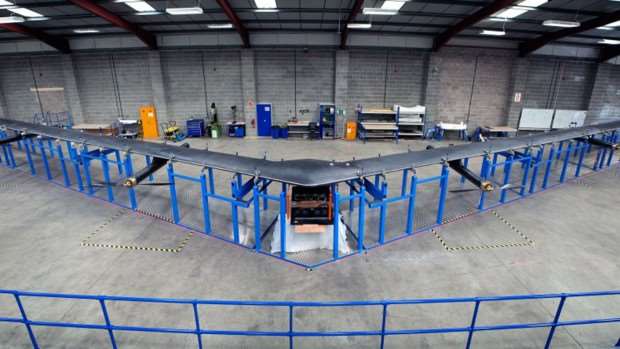 (Above: Facebook's Aquila Drone)
It seems that Facebook's satellite won't work in conjunction with Aquila, with Zuckerberg noting it's "just one of the innovations" the company is working on as part of internet.org.
Internet-by-satellite is a less powerful prospect than broadband, but it could be a useful intermediary solution for areas of the world that currently have zero access. While Facebook has previously come under a lot of fire for filtering free internet, this at least looks to be a practical short-term solution that could stand to benefit millions of people. Regardless of this, there are issues in having what Zuckerberg has described as a basic human right controlled by a private company. The technology Facebook is rolling out is commendable, but whether it ends up being a benefit to mankind hinges on the policy of its use.