For your passing interest: the Tesla Gigafactory, under construction in Nevada. It could dramatically reduce the cost of lithium-ion batteries.
Tesla has been building its factory of the future since the end of last year, but until now it's been hard to tell just how huge the finished building will be. Thanks to a drone flyover posted on YouTube, the staggering scale of the part-built structure has become clear.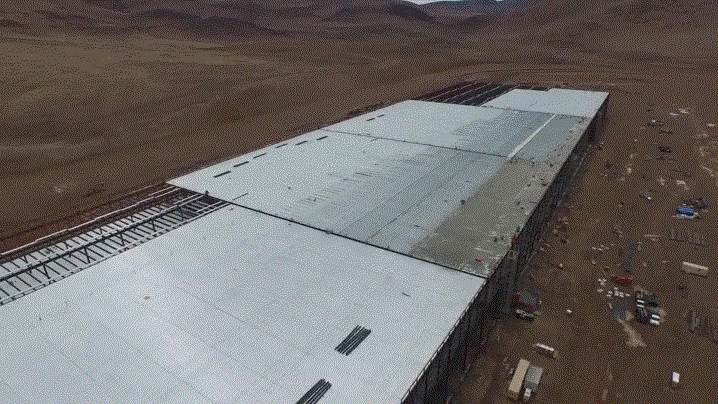 Tesla's Gigafactory will produce lithium-ion batteries for the Tesla Model 3, as well as Tesla's Powerwall home and business batteries. When finished, Tesla CEO Elon Musk plans for the Gigafactory to output 50GWh in annual battery production and for the factory to be powered entirely by renewable energy.
From the video, we can see that construction on the ground and first floors is mostly complete, with the second storey also nearing completion. At the far end of the warehouse-like structure, it's clear to see more foundations waiting to be built upon, suggesting the base structure hasn't even been finished.
The video appears to be shot by local businesses grateful for the influx of jobs and housing the factory will bring to Reno, Tahoe and Sparks in Nevada. The video uploader, "Quick Laptop Cash Tech Videos", says the video was shot using a DJI Phantom 3 Professional drone.