With quad-core Skylake CPUs, gaming-capable graphics and a 4K display, Dell has created a 15.6in laptop to be reckoned with
Dell has hit a rich seam of form in recent months. Now, it's taken the elegant carbon-fibre and metal design of the XPS 13 and scaled it up to create the company's most stylish 15in laptop yet, the Dell XPS 15. Throw in the latest quad-core Skylake processors, Nvidia's gaming-class graphics and the option of some blazingly quick NVMe SSDs, and the Dell XPS 15 is ready and raring to do some serious damage to credit cards across the globe.
Dell XPS 15 review: Design
If you've seen the XPS 13, then you know exactly what to expect here. Over the years Dell has worked hard behind the scenes to refine the design of its XPS models, and the result is some of the finest Windows devices the world has ever seen.
Squared-off slabs of cool-to-the-touch metal sandwich a thin wedge of carbon fibre, long rubber feet poke through the underside, and the clean, crisp design is all straight-line geometry and subtle curves. Suffice to say, the XPS 15 is a handsome devil – I'd be tempted to say even more so than Apple's current 15in MacBook Pro with Retina Display. There's something about the visible weave of the carbon fibre and the fine sheen of the metal that make for a high-end, yet understated appearance.
Tilt back the lid, and there are barely a few millimetres of bezel framing the Dell's 15.6in display. This looks great (I'm a big fan of teeny, tiny bezels), but it also means the Dell XPS 15 is smaller than laptops with similarly-sized displays.
It's a couple of millimetres thinner and narrower even than the equivalent MacBook Pro, and a more significant 12mm less deep; if you want a larger laptop with the smallest possible footprint, then the XPS 15 emphatically ticks that box. It's not too heavy, either, at 2kg on its own, and 2.34kg with the charger in the bag, it's not overweight in the slightest.
What's most impressive, though, is that Dell has made a beautiful-looking laptop without compromising on the essentials. The backlit keyboard provides just enough key travel and feedback to make for comfortable typing, with no cramped cursor keys or layout issues to sour the deal, and the touchscreen above feels superbly responsive, with a layer of Gorilla Glass 3 providing a smooth, silky feel for prods and gestures.
Even the buttonless touchpad, often a weak point for Windows devices, is good, and I found myself acclimatising to its solid clicks and range of multi-finger gestures with little in the way of annoyances and frustrations.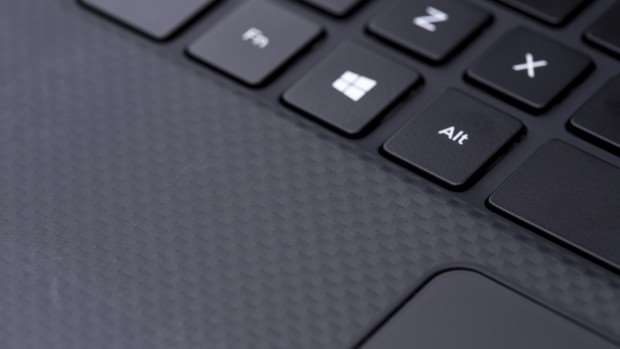 Dell XPS 15 review: Features and connectivity
As ever, though, it's connectivity that finds itself sacrificed at the altar of slimline loveliness. Dell has equipped the XPS 15 with a pair of USB 3 ports, a USB 3.1 Gen 2 Type-C port (which also doubles as a 40Gbps Thunderbolt 3 connection), an SD card reader, a 3.5mm headset jack, and an HDMI 1.4 port.
This roster of ports might be ample for a 13in Ultrabook, but it does seem a touch stingy here. I'd want at least another USB 3 port, maybe even a couple of USB Type-C ports for good measure. But, while Dell has also dumped Ethernet by the wayside, there is at least a glimmer of sense in its decision to employ a blazingly quick 3x3-stream Broadcom 802.11ac Wi-Fi adapter.
What this means is that, with the right router, you'll be able to connect at link speeds of up to 1,300Mbits/sec, which is fast by any measure. In slightly less exciting news, Bluetooth 4.1 is also supported.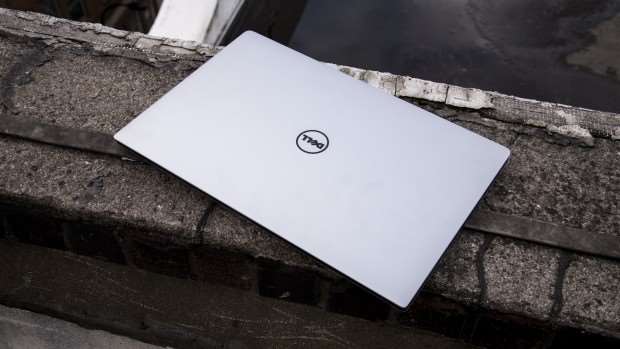 There's not a lot else to get excited about. The presence of Dell's one-touch battery meter is welcome – press a button, and five LEDs light up to indicate remaining capacity – but I'm not sure anyone will get excited about the 720p webcam. It's alright, and for most people fairly irrelevant, but I do wish manufacturers would pony up for some decent image sensors on their high-end laptops.
Still, I guess I should take solace in the fact that the XPS 15 does at least have a decent set of speakers hidden away inside. Crank them up and switch the Waves MaxxAudio Pro app to its Music setting (the default MaxxSense mode tends to distort a little too much for my taste) and the result is better audio quality with music, movie and game soundtracks than most laptops I've encountered.
Dell XPS 15: Display
While the entry-level Dell XPS 15 makes do with a Full HD non-touch display, the pricier models in the line-up – and, thankfully, the model Dell sent us for review – add a 4K, 3,840 x 2,160 touchscreen to the laptop's list of talents. Suffice to say, everything looks absolutely razor-sharp on it, and it hits all the right notes.
The glossy layer of Gorilla Glass 3 across the display might not be to everyone's taste, but it does give images a tremendously vibrant, punchy look. While skulking through the darkened corridors of Metro 2033: Last Light, the Dell's 4K display picks out a huge amount of detail while delivering deep, inky black. It's simply superb.
Brightness rises up to a respectable 363cd/m2, contrast gets up to 1,065:1 and it covers an impressive 99.3% of the Adobe RGB gamut. The best news of all, however, is that Dell has done away with the dynamic contrast feature which it forced on the XPS 13. Brightness remains stable regardless of what you're viewing on screen, which is good news for those looking to use the XPS 15 for reliable photo and video editing duties.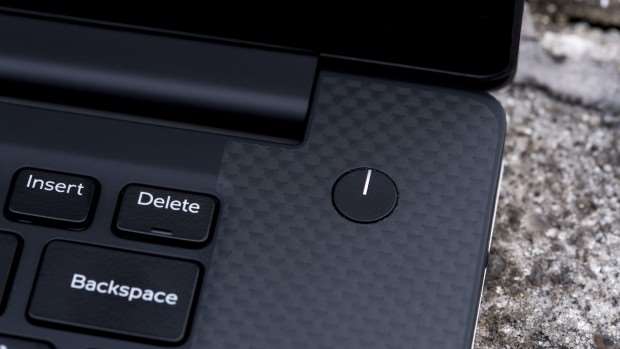 The display's ability to reproduce a huge palette of colours means onscreen colours often look overly intense, which is a common issue with wide-gamut displays, but Dell's PremierColor app aims to counter that by allowing users to swap between a range of display modes including sRGB, Adobe RGB, Rec. 601 (the standard for SD video), Rec. 709 (HD video) and Rec. 2020 (4K video).
Sadly, though, barring some obvious brightness shifts, neither my eyes nor our X-Rite colorimeter could discern much difference between the various modes, which suggests that there may be a software issue. Certainly, if you were hoping to flick on sRGB mode and get a properly calibrated display to work with, that isn't currently an option. I'll be prodding Dell to see if it's aware of the issues I encountered.
On the bright side, the XPS 15's default display mode just so happens to be nigh-on perfectly calibrated for the Adobe RGB spectrum, delivering a superbly low average Delta E of 1.48 – that's fantastic news for anyone working in colour-managed applications such as Photoshop. It's exceedingly accurate from the moment you take it out of the box.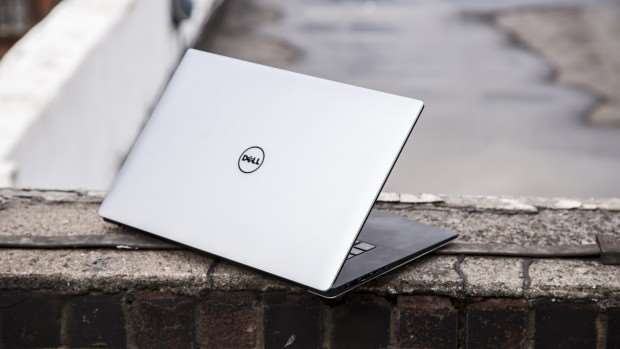 Dell XPS 15: Performance
It might not look it, but the XPS 15 is something of a performance heavyweight. Unlike its smaller stablemate, the XPS 15 ups the ante with Intel's quad-core Skylake processors, adds dedicated graphics in the guise of Nvidia's capable GeForce GTX 960M GPU and throws in super-fast NVMe SSDs on the pricier models. Oh, and there's a choice of 8GB or 16GB of DDR4 memory for good measure. Dell hasn't cut any corners at all, here.
The result is a laptop that feels brutally fast in pretty every scenario. Press the power button, and Windows 10 is up and running in seconds. This is largely due to the NVMe Samsung PM851 SSD in our review unit: with sequential read speeds of over 1,400MB/sec, it's obscenely fast. Compared to the mSATA SSD in my XPS 12, or even the SATA SSD in my home gaming PC, it's dramatically quicker at both booting Windows and loading games. It's something of a revelation, and everything feels supremely responsive as a result.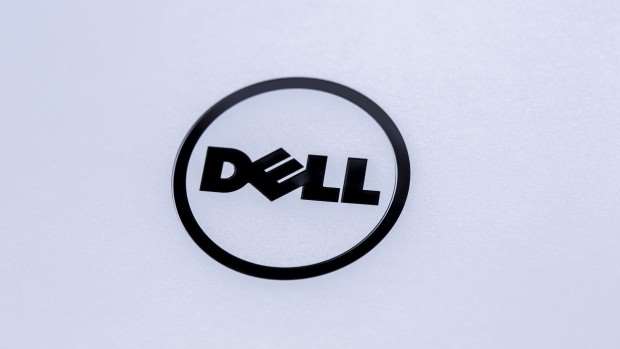 The Skylake Core i7 in our review unit is the same 2.6GHz processor that's included in all but the cheapest XPS 15, and – in technical terms – it's extremely fast. Granted, it isn't dramatically faster than the Haswell generation of Intel processor's – bigger, beefier Haswell laptops with superior cooling are likely to show the XPS 15 a clean pair of heels under heavy, prolonged workloads – but it's still quick by any yardstick, and particularly so for a 2kg laptop.
In our demanding suite of image processing, video transcoding and multi-tasking benchmarks, the XPS 15 skipped through to a very respectable score of 111 – an identical score to Alienware's 3.8kg gaming laptop, the 17 R2.
And speaking of games, the XPS 15 is unusually capable when it comes to 3D gaming. Our current go-to benchmark is Metro 2033: Last Light, and while it's no walkover, the Dell's GeForce GTX 960M and its 2GB of GDDR5 memory are more than capable of doing it justice. Cranking the resolution up to 4K and lowering the detail to Medium provided a slightly stuttery, if utterly gorgeous-looking experience – frankly, it's hugely impressive that this laptop didn't immediately melt itself to a pile of hot metal and plastic.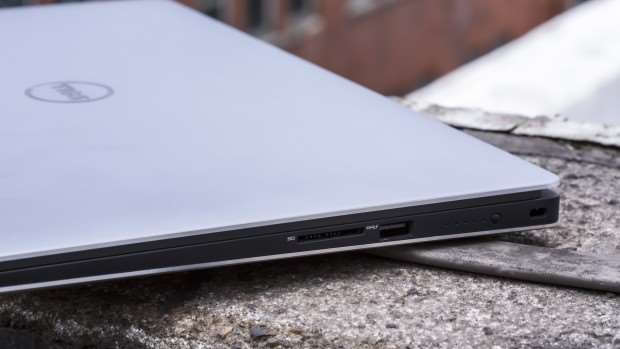 However, it didn't take much fiddling to make Metro 2033: Last Light completely playable: lowering the resolution to 2,048 x 1,152 provided a much sharper image than 1080p while still sending average frame rates soaring over 60fps.
Yet more impressive is the fact that the XPS 15 doesn't cook itself while working flat out. The fans spin up audibly, but after two hours of playing through Metro 2033, the GPU peaked at a maximum temperature of 85 degrees Celcius, while only one core of the CPU peaked at 88 degrees. Crucially, I observed no stuttering or throttling at all – the case felt warm to the touch, with a particularly hot area above the keyboard's function keys, but this is nothing to worry about.
Dell XPS 15 review: Battery life
All that power hungry hardware inside the Dell XPS 15 takes a pretty hefty toll on battery life, however. Despite a fairly large 84Wh battery (for comparison, the 15in Apple MacBook Pro has a 99Wh battery), the XPS 15 only managed to survive 5hrs 40mins in our video rundown test, and bear in mind that's with screen brightness dimmed down to 170cd/m2 and Wi-Fi switched off.
Frankly, I'd have expected a better result here. Anecdotally, there are several XPS 15 owners on Twitter reporting around six hours under normal usage, so it seems like our tests are pretty much on the money. Stamina simply isn't one of the XPS 15's strong suits.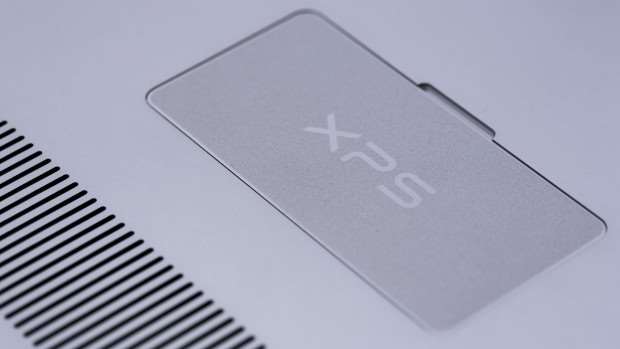 While we're on the subject of battery life, it is worth bearing in mind that the Full HD model comes with a significantly smaller 56Wh battery, so it may fare even worse than its pricier brethren. Whether that's completely offset by a less greedy display it's impossible to say, but we'll update this review if and when we get our hands on one.
Dell XPS 15 review: Verdict
Aside from a handful of niggles, and the somewhat disappointing battery life, though, Dell should be patting itself on the back for delivering yet another top-notch Windows 10 laptop. The XPS 15 is powerful, portable and equipped with all the features anyone could ask of a high-end device. Factor in the genuine gaming capabilities, and I can see the XPS 15 being very popular everywhere from the bedroom to the boardroom.
No, it isn't cheap, especially not the $2,999 model I had for review, but this is exactly the kind of laptop that manufacturers need to be making if they're really going to take the fight to Apple's increasingly dominant MacBook family. It's fast, gorgeous and multi-talented: for me, this really is the do-it-all Windows laptop I've been waiting a decade for.