While your customers are watching a video about your product, they could also click a link to buy it. Click to watch an example from Michael Hill jewellery.
Here's another "conversion" trick you could potentially add to your arsenal of tools for encouraging more sales from visitors to your web site: letting customers buy directly from videos on your site.
You can watch an example here.
It's a behind the scenes video showing the making of a romantic Valentine day promo video for Michael Hill jewellers.
What you'll noticed is that as you watch, you'll see little tabs on the side of the video featuring the same items you see in the video - such as a ring, a watch and a bracelet. When any of those items appears in the video, the corresponding item pops up with the name of the item and a link to view it.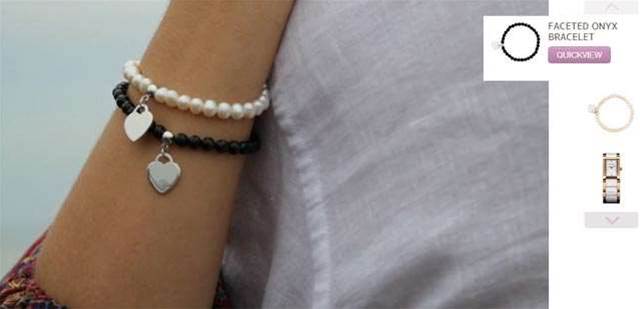 Watching the video, it all happens very quickly - items flashing on screen briefly as the video rolls on. Our opinion? We'd probably want to watch the whole video first, before wanting to click anything.
Still, it will be interesting to know whether this does anything for Michael Hill's online sales of those particular items.
The system uses Brightcove, an online video platform for businesses.There have also been efforts in the past to give Youtube users a way to click to buy items seen in videos. Unlike YouTube, Brightcove is not free, but it might have certain advantages for some businesses. There's a good summary here of why you might step up from YouTube to a paid video platform like this - one argument being that if you get to the stage that you're delivering many, many videos, platforms like Brightcove might be better able to handle this.
Our opinion? Video can be a great way to promote your product and sometimes even to trigger more sales. You only have to look here for evidence of that. As this example shows, it doesn't have to be about selling things in the video itself - it could be about convincing them to buy after viewing your website.
Adding a "buy now" button is just icing on the cake.