Here's how to revamp your online look for little or no outlay
It's true what they say: there's no such thing as a free lunch. If you want a professional website worthy of your company, you're going to have to pay for hosting at the very least. That needn't be expensive, though – and when it comes to building the actual pages you can use fully featured free software to create a high quality site.
WordPress, an open source content management system, is the best choice for creating most business websites. It's free, easy to use and widely supported with many internet hosts offering wizard-style scripts that make installation a one-click process. Although originally conceived as a platform for creating blogs, WordPress is now widely used on professional websites, and there are thousands of high quality designs that can be applied to suit your particular business, many of them entirely free.
Build a business website for next to nothing: Setting up your web hosting
If you're setting up a site for a new business, you can do yourself a big favour by choosing the right hosting package at the outset. The ideal package will allow you to use your own domain, offer WordPress installation and feature reliable ongoing hosting, ideally for a low price. As an example, we've chosen 1&1's WP Basic package, but there are plenty of other providers to choose from – and although the specifics of setting up the hosting will vary, once WordPress is installed the rest of the process is much the same.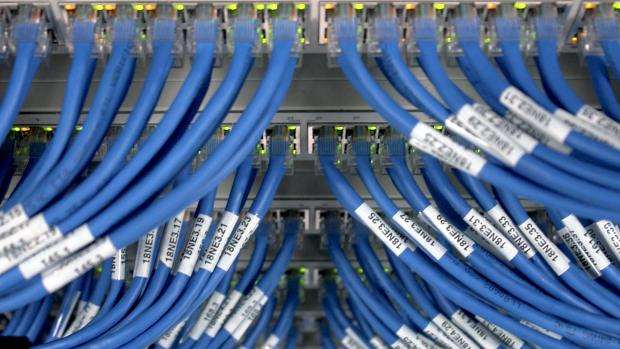 Another important part of the process is registering your domain, as this will be a crucial part of your identity and branding. This needn't be expensive either, with the most common domains – .co.uk, .com and the new .uk – ranging from £1 to around £10 per year. It normally makes sense to register your domain with the same firm as your hosting; even if you could save a few quid by choosing two separate companies, keeping a single point of contact makes configuring your internet space much simpler, and ensures any support issues won't fall through the cracks.
It's worth double-checking the terms, though: 1&1's WP Basic package comes with free domain registration, but it's tied to the package – so if you cancel your hosting, you lose the domain too. It's much better to register your URL as a separate process; you can still do this through 1&1 or, if you have an existing domain, you can transfer it to your 1&1 account. That way, if the WP Basic package doesn't work out, you can simply switch to a different package, or indeed move to another host.
Registering a new domain through 1&1 is as simple as going to its domain registration site, typing in your preferred address and clicking Check; if your choice is available, you can click the trolley icon to add it to your shopping cart. During the buying process, 1&1 will entice you with offers of hosting and other add-ons, but for now you can ignore these and simply step through to pay for your domain.
With this done, you'll receive an email with the subject "Contract Confirmation" which contains your customer ID at the bottom; you should use this to log in and check that your "Instant Domain Registration" package is in place. Bear in mind that the domain will take 24 hours or so to fully propagate across the web so it's best to leave setting up the hosting till the following day.
When you're ready, head to 1&1's WordPress blog setup page and follow the order process for the Basic package. When prompted, indicate you're an existing customer and that you don't want to buy a domain as part of the setup process. Again, you'll receive a contract confirmation email, and when you log into your 1&1 control panel you should see the WP Basic package listed alongside the domain.
The last thing to do is assign your domain to the WP Basic package. To do this, click on your Instant Domain Registration package, and then on Domain Centre. From the Transfer/Move Domain dropdown list, choose "Move Additional Domain between Packages". Select your domain in step 1, then the WP Basic package from step 2 and confirm in step 3 before clicking Move domain. You'll now need to leave an hour or so for the package transfer to take place before setting up WP Basic.
Build a business website for next to nothing: Installing WordPress
If you already have hosting, WordPress may already be installed – or, it may be available for one-click installation from your hosting provider. If not, it's a good idea to make contact and see if there's an easy way of getting hold of the software: it's perfectly possible to perform a manual installation yourself – but you'll need shell access to run the necessary commands.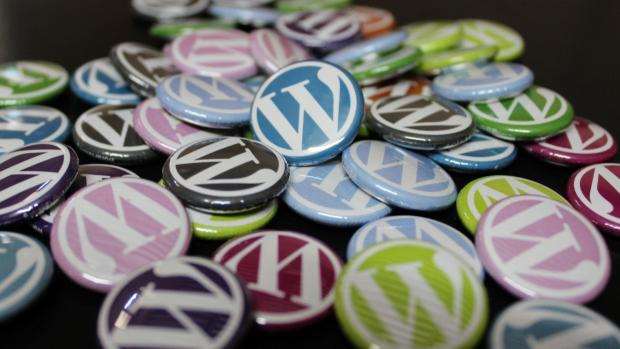 If you're using a 1&1 WP Basic account then you can simply visit the online Control Panel and click the Set up WordPress button at the top (if this doesn't appear, scroll down and you'll find WordPress under 1&1 App Centre), then click Install. You're now prompted to give your website a title – this will usually be the name of your business. Click Create Website.
Choose a memorable but unpredictable username (not "admin" or anything similarly obvious) along with a secure password and, under "Type of installation", select Free Mode. Although Safe Mode might seem the better choice, the latest version of WordPress updates itself, so the benefits are marginal, and Free Mode gives you access to a larger choice of themes and plugins.
Click Continue and 1&1 will ask you to choose which domain you want to assign to the WordPress install. This is where you select your independently registered URL and click Assign Domain. WordPress will now be installed, and you can test that it's worked by typing your URL into a browser. Don't worry – the plain looking web page you're looking at is the default WordPress design which we'll be modifying before we launch.
Build a business website for next to nothing: Theme it
Broadly speaking, the way you add functionality and visuals to a WordPress site is by choosing themes and installing plugins. 1&1's WP Basic package includes a wizard that takes you the WordPress Dashboard and helps you begin the setup process; if you've used a different provider, you can access these options from the Appearance and Plugins menus.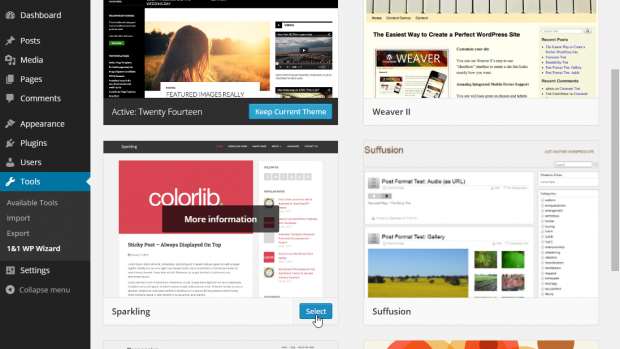 The first thing we suggest you do is click the Get Started button and choose Business Website from the list of site types. This filters the themes you'll see at the next step, so you won't be swamped by inappropriate designs; for this example, we picked the Sparkling theme from colorlib, but one of the great strengths of WordPress is that you can try out as many designs as you like without affecting any other aspect of the site. Whichever you pick, make sure it's responsive (see Think mobile) – this will always be in the description of the theme. Click the Select button to install Sparkling.
The wizard now invites you to add a selection of useful plugins: we recommend you choose WordPress SEO, Google XML Sitemaps, Site Manager, Simple Page Ordering and Akismet from this page. We don't have the space to describe these plugins in full, but a quick web search will describe how they can help make your site easier to find, manage and – if you're planning to allow visitors to leave comments – relatively spam-free.
We also recommend installing the Jetpack set of plugins – this provides all sorts of useful features, including website stats, integration with social networks such as Twitter and Facebook and warnings if your site goes down. You can find the installer by simply clicking Plugins at the left of the WordPress interface. You should see Jetpack at the top, where you can click Install Now. If it's not there, use the Search Plugins box to find and install it. Jetpack is built by the company behind WordPress itself and requires a free account on WordPress.com, the widely used blogging platform. To set this up, simply install Jetpack and click the Connect to WordPress.com button.
There are plenty of other plugins to choose from too, to enhance your site in various ways. Some work entirely behind the scenes, while others add visible elements – usually in the form of "widgets". Go to Appearance| Widgets and you'll see a series of widget areas, the main one being "Sidebar". The available widgets are listed on the left, and you can simply drag and drop those you wish to appear onto the sidebar, reversing the process for those you want to remove. For example, by adding the Twitter Timeline widget (part of Jetpack), you can embed your recent Twitter posts into the site's sidebar. By dragging Blog Subscriptions onto the page, you can allow users to sign up for updates by email – a powerful feature that's almost effortless to implement.
Build a business website for next to nothing: Spit & Polish
You can now take a look at your site by opening it up in a separate tab. It won't be too impressive at this point but we're about to polish it up. First, we need to reorganise the site's structure so it works as a business website rather than a blog. To do this, go to Pages | Add New, create a home page – for now this can simply be a placeholder – and click Publish. Now, go to Settings | Reading and, under "Front page displays" change "Your latest posts" to "A static page". Choose your new home page from the Front page dropdown box and this will now be the page that greets all visitors.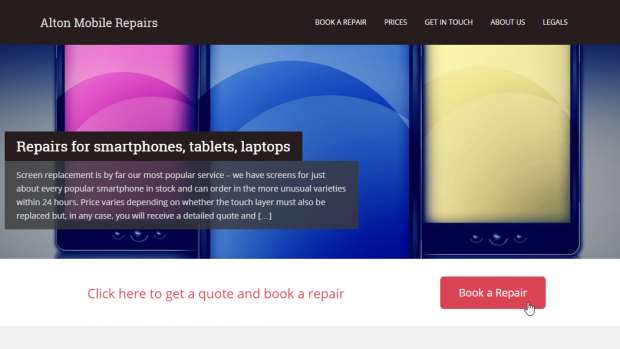 We can add features to the home page by making use of the three widget areas that appear beneath the text you added when you created the page. Go to Appearance | Widgets and drag and drop widgets into the areas marked Homepage Widget 1-3. Note that you may not see the same arrangement of widget areas if you've selected a different theme to us.
It's now time to start filling out the site content. Create a "Contact us" page and click the Add Contact Form button (another function provided by Jetpack), then choose which fields to include and click Add this form to my post. You'll probably also want an "About us" page, plus further pages relating to the service or product you offer. The WordPress interface is very simple to use for adding content: to insert images, click Add Media on the Edit Page screen.
This is also a good point to think about comments. Inviting visitors to comment on your pages is a good way to add value to your site, but spam can be a real problem. Go to the Dashboard and you'll see a prompt to enable the Akismet plugin. As with Jetpack, this needs to be linked to your WordPress.com account; once you've done this, it'll do an excellent job of filtering out junk comments. To keep the net tight, go to Settings | Discussion and select either "Comment must be manually approved" or "Comment author must have a previously approved comment".
Now you can start to get more ambitious: the walkthrough opposite shows to add a carousel to your home page and smarten up the site. With this done, the first version of your new website should be ready to roll. In the coming weeks, you should aim to enhance it, adding plugins or widgets to suit your particular customers. You should also install a database backup plugin, so that you can make a regular copy of the site in case of disaster.
By choosing a WordPress based hosting package, you've set up a professional web presence in next to no time, with no need for specialist expertise and a tiny investment. It's easy to update and manage, and by default it'll be SEO-friendly, so you'll have a head start on rising through the rankings and if you've chosen a responsive theme it'll also be suitable for viewing on all devices. It's never been easier to create a quality website that will enhance your reputation, so if your business is still getting by with a holding page, it's time to upgrade.
Build a business website for next to nothing: Think Mobile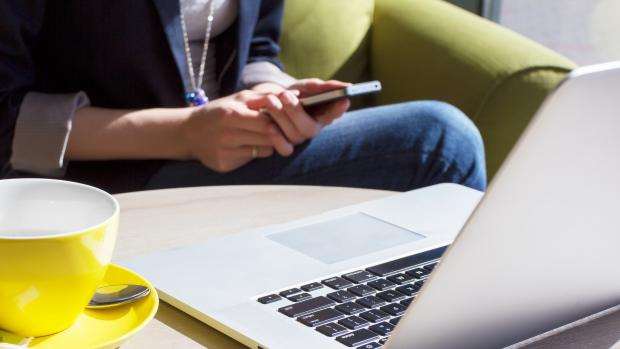 You'll almost certainly be creating your site on a desktop or laptop PC, but it's important to remember that people may well be viewing it on other types of device. By the end of June 2014, the average e-commerce site was receiving 38% of its traffic from smartphones and tablets, and the percentage is rising. It's essential therefore to create a responsive site – that is, one that automatically adapts itself to the multitude of different screen sizes, shapes and orientations your potential customers might use - just like Alphr.
Fortunately, there are plenty of WordPress themes with responsiveness built-in, so the hard work is done for you – you simply need to adapt the design so your purposes. And don't forget, when testing your site, to check it on a smartphone to see how the layout adapts – for example, to discover whether important links get pushed off the bottom of the screen.