Tablet sales have been in decline for some time. Are they heading the same way as netbooks? Stuart Andrews investigates
There's no doubt that tablet sales are in the doldrums. Recent research from IDC claims that sales have fallen 12.6% between the third quarter of 2014 and the same period this year. That's not a new phenomenon, either – research from Forrester suggests that the global tablet market has plateaued, and a July report from ABI Research estimated that tablet sales in the first quarter of 2015 were 13% down on Q1 2014.
Business isn't bad across the board, though – far from it. The two market leaders are struggling most, with iPad sales down by 19.7% and Samsung tablet sales down by 17.1%, according to IDC. ABI sees the biggest players hit even harder, claiming a 23% decline for iPads and a 30% decline for Samsung back in the first half of the year. That's not good news for them, but some of the smaller players are growing. LG, Lenovo and Huawei are all doing well by finding their niche, whether it's competing hard at lower price points or, in Huawei's case, concentrating its efforts on 3G-/4G-enabled tablets.
All the same, the signs are worrying. The burning question is whether we're simply witnessing the hype finally dying down, thus leaving the tablet to find its natural place.
Why are tablets struggling?
When the iPad emerged in 2010, tablets were widely seen as the disruptive force that would herald a post-PC world. By 2011, analysts from Gartner, Forrester and IDC predicted massive sales, with the more excitable ones predicting that tablet sales would eclipse laptop sales by 2015. Yet while PC sales remain poor, tablet sales have also stopped growing, even fallen into decline. Apple's earnings call for fiscal Q3 2015 showed that revenue from the iPad business was lower than revenue from its Mac business – the first quarter in several years where this was the case – and the trend only continued in Apple's Q4 2015 results, with the Mac family generating 61% more revenue than the iPad.
So, why is the superstar device of recent years on the wane? Analysts generally put it down to three core factors.
1. Innovation has stalled
For the first few years after the iPad hit, tablet manufacturers went crazy trying to outdo each other with new designs, high-performance components and exciting new features. Apple, Samsung, Sony and Amazon brought Retina and Full HD screens into play. Devices grew slimmer, with the iPad thinning from 13mm in the first-generation iPad to 7.4mm with the iPad Air. Microsoft's Surface and Surface Pro had their click-in keyboards and kickstands, while Samsung brought in the Stylus with the Galaxy Note. Processors moved on from dual-core processors with a basic GPU to quad- and octa-core processors with the kind of GPU that could have powered a last-generation games console.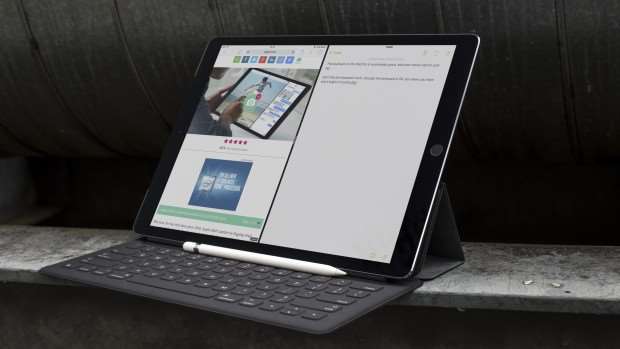 Now tablets seem to have reached a stage where they're struggling to move on. Screens can't reach higher resolutions without growing bigger or the differences becoming imperceptible. Battery bulk and the requirements of strong construction make growing slimmer or lighter a real challenge. Features such as a stylus or a split-screen app view are useful to some users, but irrelevant to others. And while new processors with even more powerful GPUs are arriving, there's a dearth of software that really makes use of them. You might need high-performance GPUs to play the next Infinity Blade, Dead Trigger 2 or Real Racing 3, but tablet users are primarily casual gamers, more interested in the next Angry Birds or Clash of Clans. These games don't require hot new hardware, and even the most demanding titles play fine on most mid- to high-end tablets.
As JP Gownder says in Forrester's "Global Tablet Forecast 2015 to 2018": "The iPad Air 2 compares favourably to earlier generations of iPads: it's thinner, lighter, has a slightly better battery life and boasts a somewhat faster Wi-Fi connection, but are these incremental features enough to entice buyers to spend $499 to $829 to replace a still-functional older iPad?" Hubert Joly, CEO of the US electronics chain Best Buy, made the same point in a recent interview: "The issue has been that, once you have a tablet of a certain generation, it isn't clear that you have to move on to the next generation." Which leads us on neatly to our next point.
2. Users aren't replacing tablets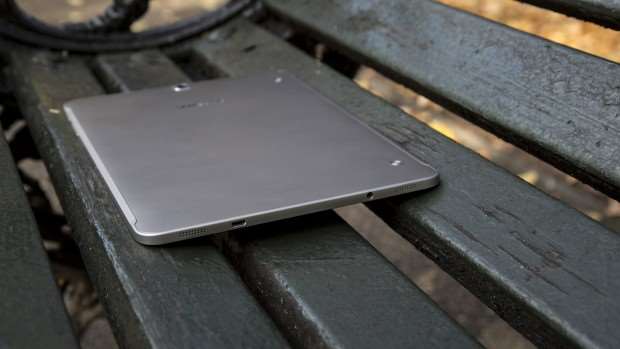 Partly because these innovations aren't coming, and partly because tablets are so robust, a tablet's product lifetime is much longer than that of a smartphone. This was a point made by Apple CEO Tim Cook in an earnings call this summer: "The upgrade cycle is longer," he said of the iPad. "It's longer than an iPhone, probably between an iPhone and a PC. We haven't been in business long enough to say that with certainty, but that's what we think." Gartner research director Ranjit Atwal concurs: "The lifetime of tablets is being extended – they are shared out among family members and software upgrades, especially for iOS devices, keep the tablets current."
The same point is made by IDC analyst Marta Fiorentini. "As users now own and use several devices (including smartphones, tablets and PCs), they tend to use some less." Fiorentini believes that tablets and PCs are falling second fiddle to smartphones as the primary device, and that this is leading to elongated lifecycles. "Users hold onto tablets for longer than previously expected because their existing tablets are still good enough."
3. They're under pressure from Phablets
"If you're packing a Samsung Galaxy Note 4, an iPhone 6 Plus or a Nexus 6, where's the value in carrying around a 7in tablet too?"
Just about everyone agrees that tablets are struggling to compete with big-screen phones, and that 7-8in devices are particularly affected. After all, if you're packing a Samsung Galaxy Note 4, an iPhone 6 Plus or a Nexus 6, where's the value in carrying around a 7in tablet too? "Users of tablets with a screen size between seven and eight inches are increasingly not replacing their devices," suggests Gartner research director Annette Zimmerman. In fact, a June 2015 Gartner survey found that 44% of current tablet users were planning to substitute their tablets with another device. IDC's Marta Fiorentini agrees. "A consumer owning a large smartphone wouldn't see the point in renewing or purchasing a slightly larger device with very similar functionalities; in fact, smartphones have additional voice capabilities and sometimes better cameras or resolution."
A new hope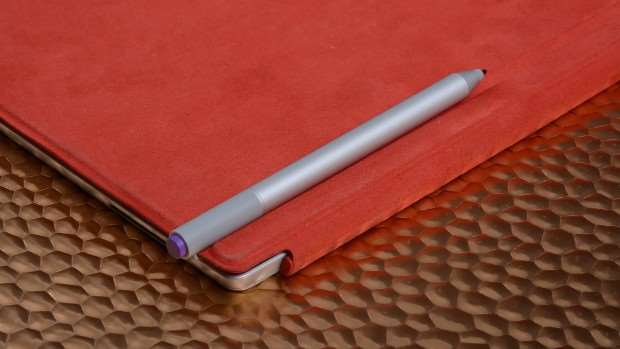 It seems that tablets have little chance against this triple threat, but that doesn't mean they're ready to go the way of the netbook and die. Longer refresh cycles might mean lower sales, but consumers are still using their tablets and may one day want to replace them. They continue to be a hit with families, too – no other device is as handy and accessible, yet also inexpensive enough to share with kids.
What's more, tablet use is growing in the business sector. Forrester's research shows that more than half of employees are using tablets for business at least once a week, often in situations – while in transit, standing, or for specific workflows – where a laptop isn't such a good fit. And while these workers are bringing their own devices to work under Bring Your Own Device (BYOD) schemes, company-purchased tablets are making up an increasing portion of the tablet market. Expect to see this accelerated by the growth of business-class devices, which was kickstarted by Microsoft with the Surface Pro, but has now been adopted by the likes of Apple, HP, Dell and Samsung. Despite bigger screens and multi-tasking capabilities, these are still tablets, but the addition of clip-on keyboards or a stylus makes them more versatile productivity devices.
Innovation also has a part to play. We may have seen all the tablet can offer in terms of screen resolution and physical design, but there's still potential for new power-hungry applications to come along, while 3D depth-sensing technologies, such as Intel's RealSense cameras and Google's Project Tango, could revitalise interest in tablets. The hype might be dying down, but the tablet isn't dead – it's just resting.