The next Apple Watch could have greater independence from the iPhone – and an iSight camera
The Apple Watch is only a few months old, but rumours are already circulating about its replacement. According to 9to5mac, the second-generation Apple Watch is coming next year, and will add a range of improvements to Apple's first attempt in the wearables market.
Untethered independence
In its preview of watchOS 2, Apple unveiled plans to make the Apple Watch less reliant on a paired iPhone, and the Apple Watch 2 could take things even further. Thanks to a design ethos Apple is reported to be calling "tether-less", the Apple Watch 2 will use a powerful wireless chipset to retain most of its functionality when unconnected.
The current Apple Watch relies on a tethered iPhone for everything from messaging and weather updates to location tracking and Apple Pay; functions the Apple Watch 2 could do using Wi-Fi. The move shows Apple addressing one of the common complaints about the Apple Watch – and could make it similar to "standalone" smartwatches such as the Samsung Gear S.
A new wireless chipset may also allow Apple to include Find My Watch functionality in the Apple Watch 2. By using Wi-Fi, Find My Watch could track the location of the Apple Watch 2 and the user's iPhone, and send a notification if either of the devices are left behind. In the event of theft, Find My Watch should also allow users to remote-wipe their Apple Watch 2.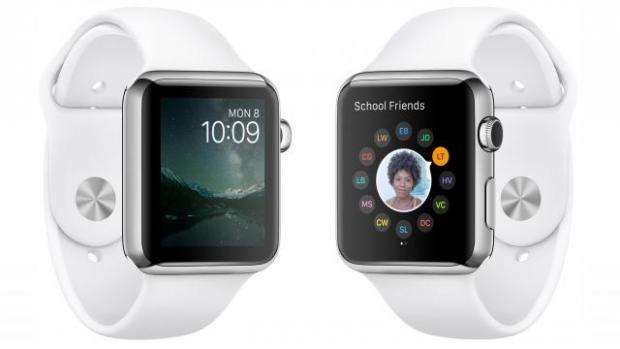 iSight camera
It's currently possible to take pictures with the Apple Watch using a connected iPhone, but rumours suggest the Apple Watch 2 will also get its own built-in camera. According to 9to5mac, the Apple Watch 2 could feature a bezel-mounted iSight camera, allowing users to take selfies and even FaceTime HD calls on the go.
Battery life
According to reports, Apple's research showed most Apple Watch owners finished the day with around 30%-40% of battery charge left on their smartwatches. Surprisingly, the Apple Watch 2 is likely to have similar battery life to the existing model, suggesting that Apple wants its customers to continue charging their watches on a daily basis.
New models
Apple may increase the amount of choice for consumers when it launches the Apple Watch 2. According to reports, Apple wants to fill in the huge price gap between the $1649 Watch (top model) and the $14,000 Watch Edition (bottom model) with a selection of mid-range variations. Each version of Apple Watch features the same internal hardware, so it's likely the new models will use different, more premium cases and strap materials.