Apple and Microsoft's keyboard-equipped tablets are gunning for the 'professional' market, but which is best?
The fight is on. After years of studiously avoiding creating an iPad with a keyboard, Apple only went and did it in September. And in one fell swoop, the iPad Pro, complete with its 12.9in display, optional add-on keyboard and stylus, took the fight directly to the Microsoft Surface Pro 4.
Microsoft has successfully carved itself out a niche with its lightweight Windows hybrid – now, Apple wants a piece of the action. The question is, for anyone currently considering buying a Surface, does Apple's device warrant consideration, or is it a mere pretender to Microsoft's crown?
iPad Pro vs Surface Pro 4: Form factor and design
From a distance, the iPad Pro and Surface Pro 4 look very similar. Both are tablets that can be used on their own, and with the attached, optional keyboards. As tablets, there isn't too much between them in terms of looks. The iPad Pro looks and feels very much like a large iPad Air 2, while the Surface Pro 4 is slightly more angular around the edges.
More noticeable is the relative size of the two tablets. The iPad Pro is the physically larger device, both wider and taller than the Microsoft machine. Surprisingly, though, it's considerably slimmer and also lighter than the Surface Pro 4 by around 50g or so (the precise weight differences depends on the models being compared).
Probably the main reason behind that extra weight is that the Surface Pro 4 has a built-in kickstand, whereas on its own the iPad Pro is just a straight tablet. It's also worth noting that the extra thickness allows the Surface Pro 4 to squeeze in a more useful array of connections, with a full-sized USB 3 port, mini-DisplayPort output and microSD card slot to the iPad Pro's minimalist, single Lightning connector.
The biggest points of difference between the two tablets arise when their respective keyboards are added. Here, Apple and Microsoft have taken dramatically different approaches. The Surface Pro 4's keyboard simply attaches to the spine of the tablet, magnetically, and relies on the kickstand to prop the screen up at an angle - any angle you like - for typing.
The keyboard can be laid flat on the desk for typing or folded at the top edge to create a more comfortable angle for your wrists, and there's a built-in, clickable touchpad, too.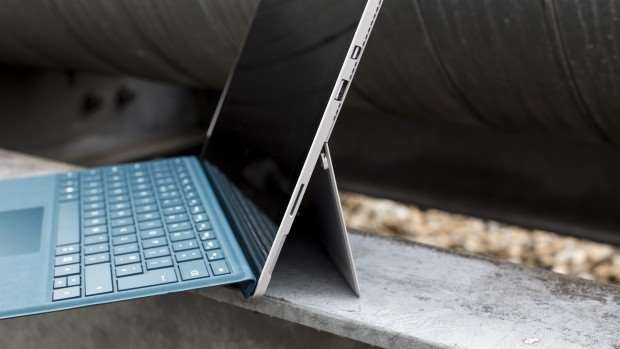 The iPad Pro's keyboard attaches in a similar way to the Surface Pro 4 - magnetically, via a docking contact on one of its long edges, but that's where the similarities end. Instead of that adjustable kickstand, it's the cover keyboard itself that props up the tablet, the rear portion folding over to create a Toblerone-shaped roll. This has the advantage of providing a flat base, making the iPad Pro more comfortable to use on your lap, but a far less flexible when it comes to setting it up at the most comfortable working angle for you. There's also no touchpad, which feels a little odd in a laptop-style device.
The last thing to address here is typing comfort, and both tablets perform well here. On each keyboard, the keys are spaced sensibly apart from each other, and this contributes to speedy, mistake-free touch-typing, however for serious typists, the superior travel of the Surface Pro 4's keys makes it the more satisfying device to type on.
Winner: Microsoft Surface Pro 4
iPad Pro vs Surface Pro 4: Display
Both the iPad Pro and Surface Pro 4 have incredible displays. The iPad Pro's is a capacious 12.9in measured corner to corner and has a resolution of 2,732 x 2,048; the Surface Pro 4's is smaller at 12.3in corner to corner and has a resolution of 2,736 x 1,834.
With the screens delivering a pixel densities of 264ppi and 267ppi respectively, they're each as sharp as each other, which is to say, they're as sharp as you need them to be at typical viewing distances.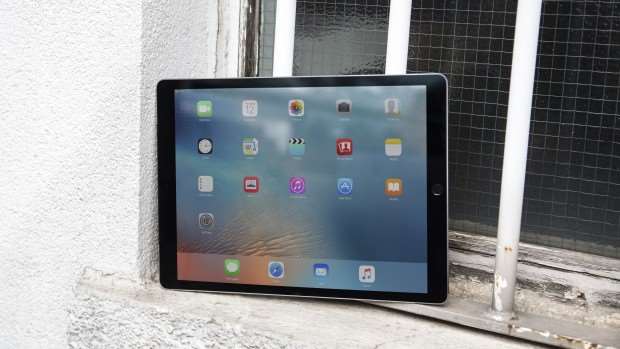 As far as colour performance goes, that's a slightly different matter. Out of the box, the iPad Pro is a supreme performer. It goes extremely bright, up to a maximum of 394cd/m2, while contrast is a stark 1,552:1, and not only does its IPS panel cover 98.2% of the sRGB colour gamut, but it's also incredibly colour accurate.
In fact, the iPad Pro has the most colour accurate screen I've ever seen on a tablet, with an average Delta E (colour accuracy score) of 0.87. This is professional-monitor grade performance - as it should be for a tablet this expensive.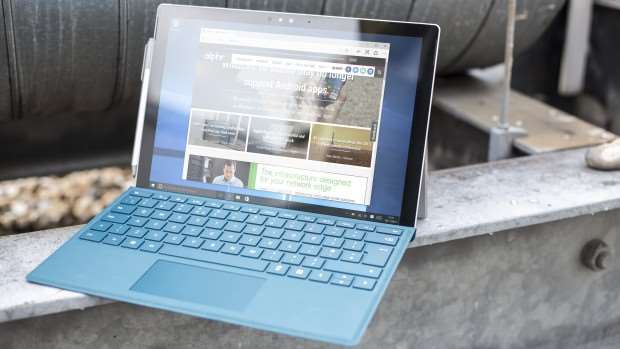 The Microsoft Surface Pro 4 is brilliant, too, but its performance fresh out of the box can't quite match that of the iPad Pro. Brightness is up there with the iPad at 388cd/m2 covering 95.3% of the sRGB colour space, and it has an average colour score of 1.47. Bear in mind, however, that - as it's a Windows-based machine - it's possible to calibrate the Surface Pro 4 for improved colour accuracy.
Still, with its larger screen, better contrast and no-nonsense, out-of-the-box performance, the win in this section goes the iPad Pro. For colour critical work, it's an out-and-out winner.
Winner: iPad Pro
iPad Pro vs Surface Pro 4: Stylus
As well a keyboard, both tablets are available with a stylus, but while you have to pay £79 for the privilege of owning an Apple Pencil, the Surface Pen comes with every Surface Pro 4 tablet.
Both work beautifully, but slightly differently. They're pressure sensitive and work extremely well as sketching and note-taking tools, but the Apple Pencil goes one better than the surface pen, by adding angle sensitivity to its box of tricks.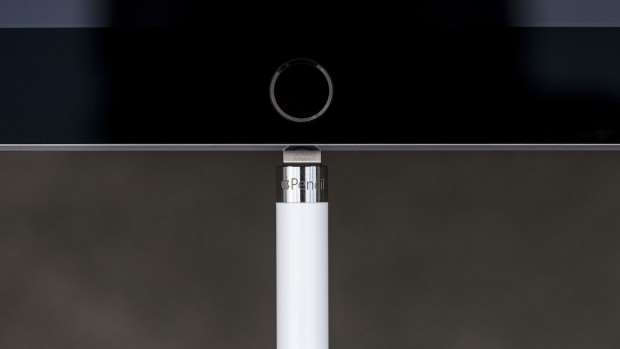 Start sketching with the pencil then lean it over and it will switch mode, allowing you to shade rather than draw with the nib - it's a fantastic tool for sketches and digital artwork.
Does this make the Pencil better than the Pen? In some ways, but not others. The Pen, for instance, beats the Pencil on practicality: it has a shirt clip, allowing you to attach it to the keyboard so it doesn't get lost and can be attached magnetically to the edge of the Surface Pro 4 tablet. It has a shortcut-button on the top, which lets you take quick screenshots and launch OneNote with a quick double press, and it also doubles as an eraser.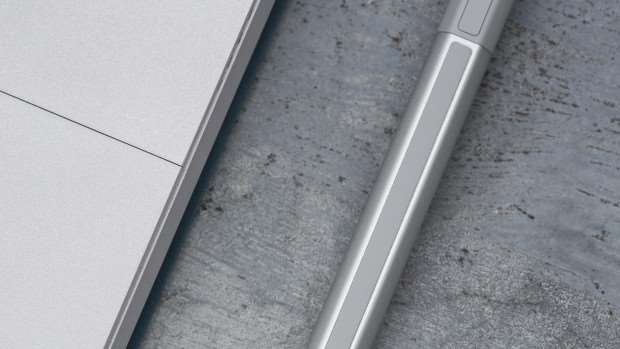 I'm handing this small victory to the Surface Pen, despite the Pencil's better sketching abilities. It's more practical and flexible than Apple's stylus, and - more importantly - you don't have to stump up extra for it.
Winner: Microsoft Surface Pro 4
iPad Pro vs Surface Pro 4: Performance and Battery life
Performance is difficult to compare directly between the iPad Pro and Surface Pro 4, principally because they don't run the same applications or operating system. Add to that the fact that CPU architecture is completely different across the two tablets (although both the Intel and Apple A9X are dual-core parts), and that the Surface Pro 4 is available with three different CPUs, and you have a rather complex situation.
There are some cross-platform tests that can provide a rough idea as to the relative performance of the two, however. I've selected the middle, Core i5-based Surface Pro 4, to provide a rough idea of the two machines' raw power.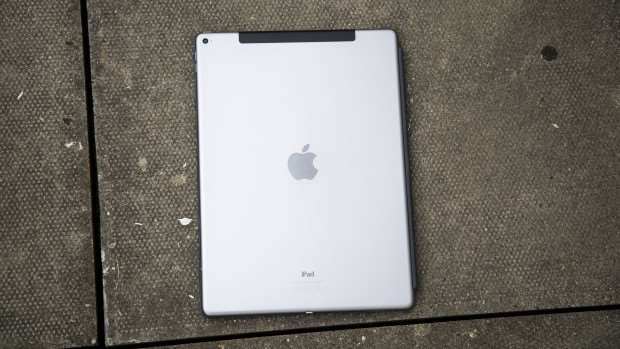 First, I'm using Geekbench, which gauges raw CPU power using both single- and multi-core tests, and it's a close run thing. The Core i5 Surface Pro 4 gains 3,021 and 6,239 in the single- and multi-core tests; the iPad Pro scores 3,299 and 5,284.
It's the graphics performance that separates the two devices, though. In the GFXBench Manhattan test, the Surface Pro 4 gained 19fps in the onscreen test (at native resolution) while the iPad Pro gained 34fps, giving the Apple tablet the upper hand by a clear margin.
It's a win for the Surface Pro 4 by a hair's breadth, then, thanks mainly to its superior graphics performance. However, given that the software is so different across the devices, your appreciation of performance will depend largely on the applications you need to run.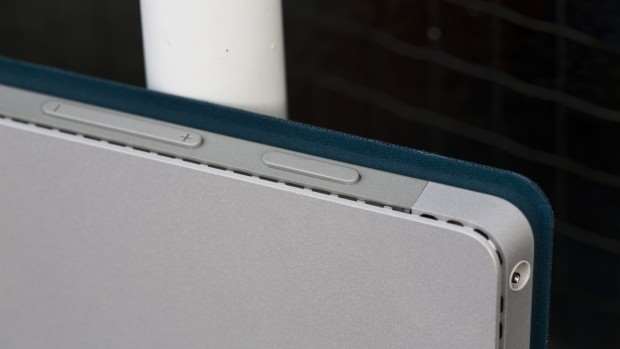 Battery life is easier to make direct comparison over. In our video rundown test, the iPad Pro lasted a solid 9hrs 8mins while the Surface Pro 4 kept going for 7hrs 41mins. With decent standby battery life - neither of these tablets gobble battery when you stow them away or put them to sleep overnight - the extra hour and a half the iPad Pro gives you gives it the edge yet again.
Winner: iPad Pro
iPad Pro vs Surface Pro 4: Platform and software
In every other department, the iPad Pro and Surface Pro 4 are closely matched. When it comes to the software each runs, however, the two are poles apart.
Apple's iOS operating system is designed primarily for touch use, and runs apps that tend to be quite tightly focussed on one or two functions. Windows has a longer history, runs with both mouse and keyboard and touchscreen mode, but the vast majority of its software is optimised for the latter control method.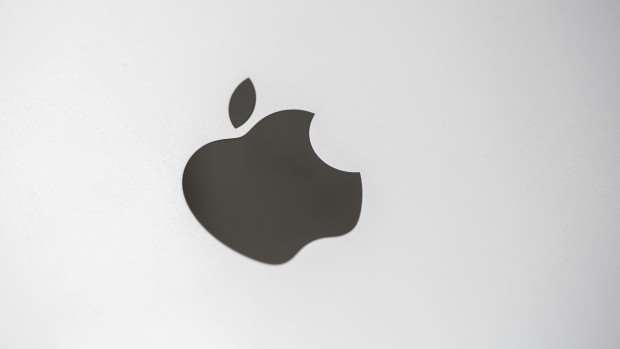 It's perfectly possible to use both for basic tasks effectively - word processing, email, web browsing - but each has strengths and weaknesses. For working in a networked office environment, however, you want to choose the Surface Pro 4. The ability to connect to office networks and run a huge back-catalogue of legacy office software puts it ahead of the iPad Pro here.
The Surface Pro 4's more flexible file management system is another major feather in its cap. While it is possible to run remote desktop on the iPad Pro and do the same, the lack of touchpad or any kind of pointing device would make it a bit of a kludge.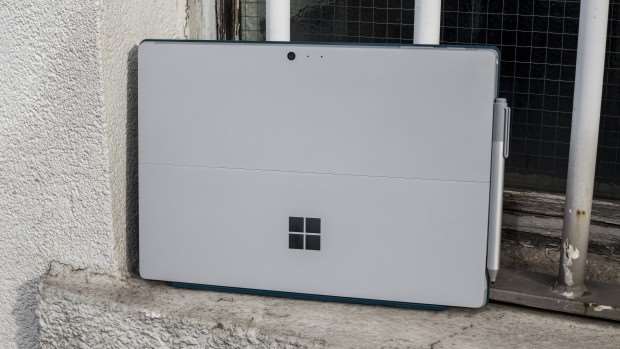 And while the library of professional iPad apps is steadily growing, once again there's nothing that can quite match the might of creative software in the vein of Adobe's Creative Suite CC, or the full-blown Microsoft Office suite - particularly Excel. There's no way I'd want to spend my days manipulating Excel spreadsheets on the iPad Pro. Touchscreens and spreadsheets are far from a marriage made in heaven.
On the other hand, if your preference is for cheaper, simpler apps and touchscreen games, the iPad Pro is your tablet. The Apple App Store has a superior selection of touchscreen-first software than the Window Store.
Winner: Surface Pro 4
iPad Pro vs Surface Pro 4: Verdict
It's a close run thing between the iPad Pro and the Surface Pro 4 overall. Performance is close, with the iPad Pro gaining a very slight edge on screen quality and battery life, while ergonomically the Surface Pro 4 has the edge with its better quality keyboard and touchpad, and adjustable kickstand.
Ultimately, however, it's the Surface Pro 4's superior suitability for use in an office environment that swings it for the Microsoft tablet. With both devices targeting the world of work, it makes sense to choose a tablet that works best in that situation, and that tablet, right now, is the Microsoft Surface Pro 4.