This 12.9in iPad has been designed with multitasking firmly in mind
It will be overshadowed by the iPhone 6s – everything is overshadowed by the iPhone – but the 12.9in iPad Pro was (literally) the biggest news of the event. I got to spend some time with the very large new tablet at its launch in San Francisco – and before we go any further I should tell you that it's a colossal new product from Apple in every way.
However, to think of the iPad Pro as an iPad is slightly misleading. Calling it the Apple Surface Pro is probably more fitting, given that it probably has more in common with the Microsoft hybrids than it does an iPad mini. Sassiness aside, the iPad Pro represents a positive move from Apple, and the result is a (very large) new product that deserves attention.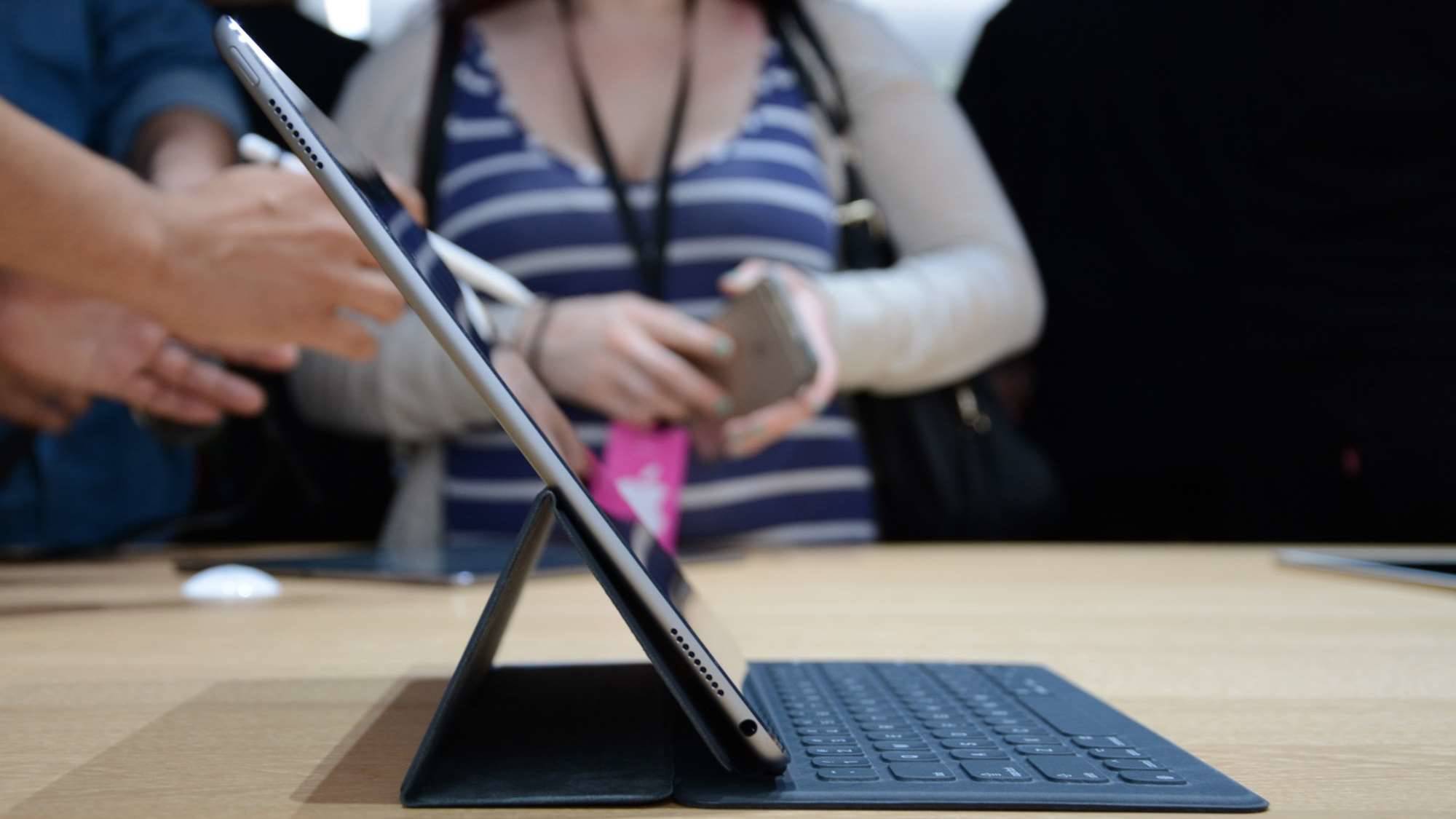 Before I got my hands on the Pro, I was struggling with the question "What can the Pro do that the iPad air can't?" However, after spending a brief period of time with the device it became clear what its forte was: multitasking.
Much in the same way 3D Touch lets users get a snippet of information without having to leave an app, the iPad Pro's increased screen size and beefed up processing power does the same thing… with a lot less subtlety. How? Simple, the Pro uses its big screen to either display two apps side by side, or simply float an app over the top of another. This is a feature that's been born out of necessity really, as it's been a long time since users work/browse/play with one app open at a time.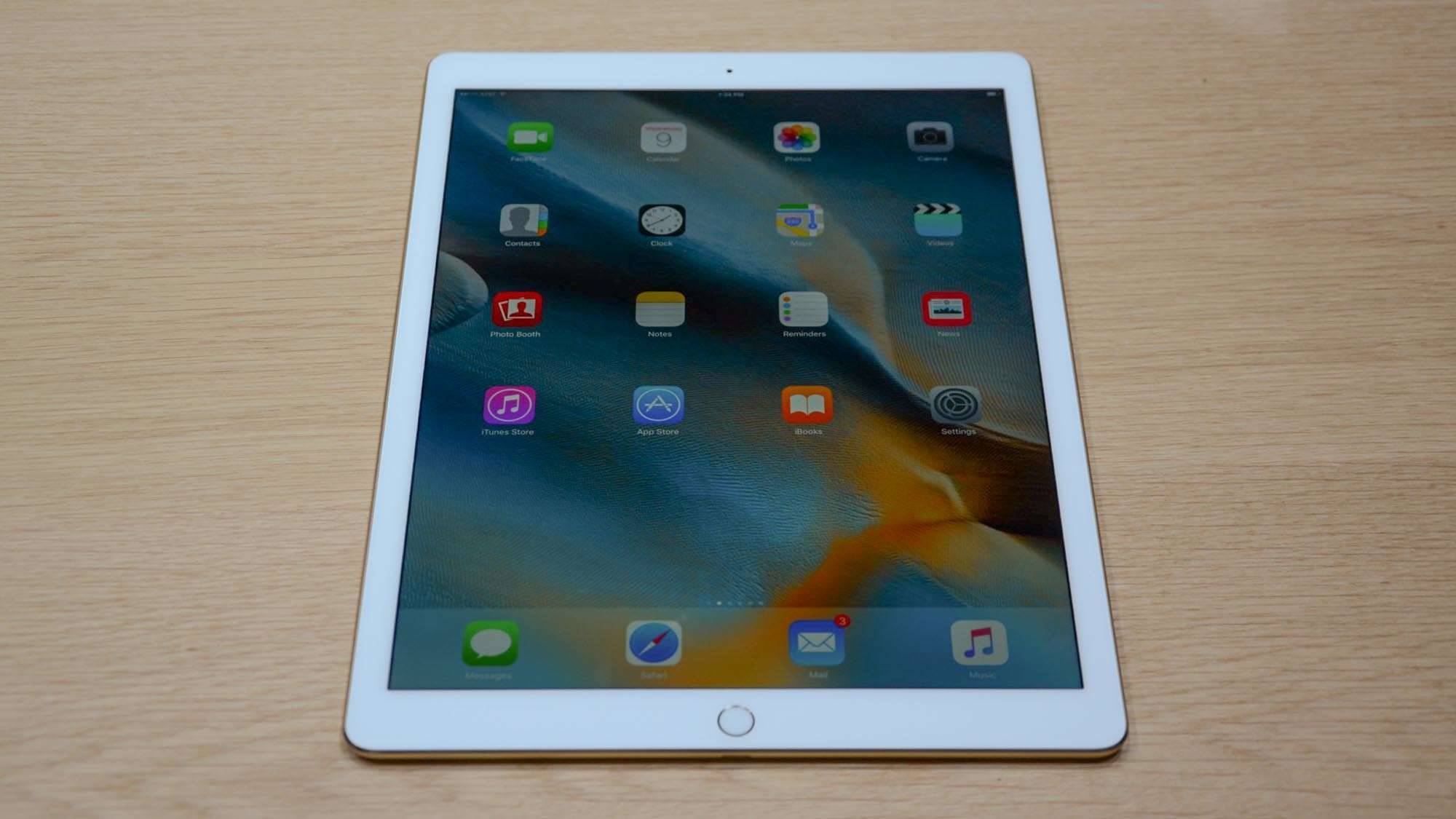 The display itself was incredible. It's so big and bright, with no less than 12.9 millions pixels filling its 12.9in Retina display. A screen as big and bright as this makes me nervous, as it's often the case that manufacturer's fit displays their batteries can't handle. Thankfully, Apple has quoted the iPad Pro having a 10-hour battery life. And Apple has a pretty flawless track record of honest battery life quotes.
iPad Pro: Design
It's a lot bigger than you think. That's the first thing that needs to be said about the iPad Pro. Using it is similar to how 10-year-old must feel when they get their hands on a regular iPad Air. That said, holding the device between the corner of your elbow and hand - as ten-year-olds do - enables you to operate the large tablet with relative ease and comfort. However, this is a device that's clearly been designed for use on a table or other flat surface. Hence the inclusion of the US$169 Smart Keyboard.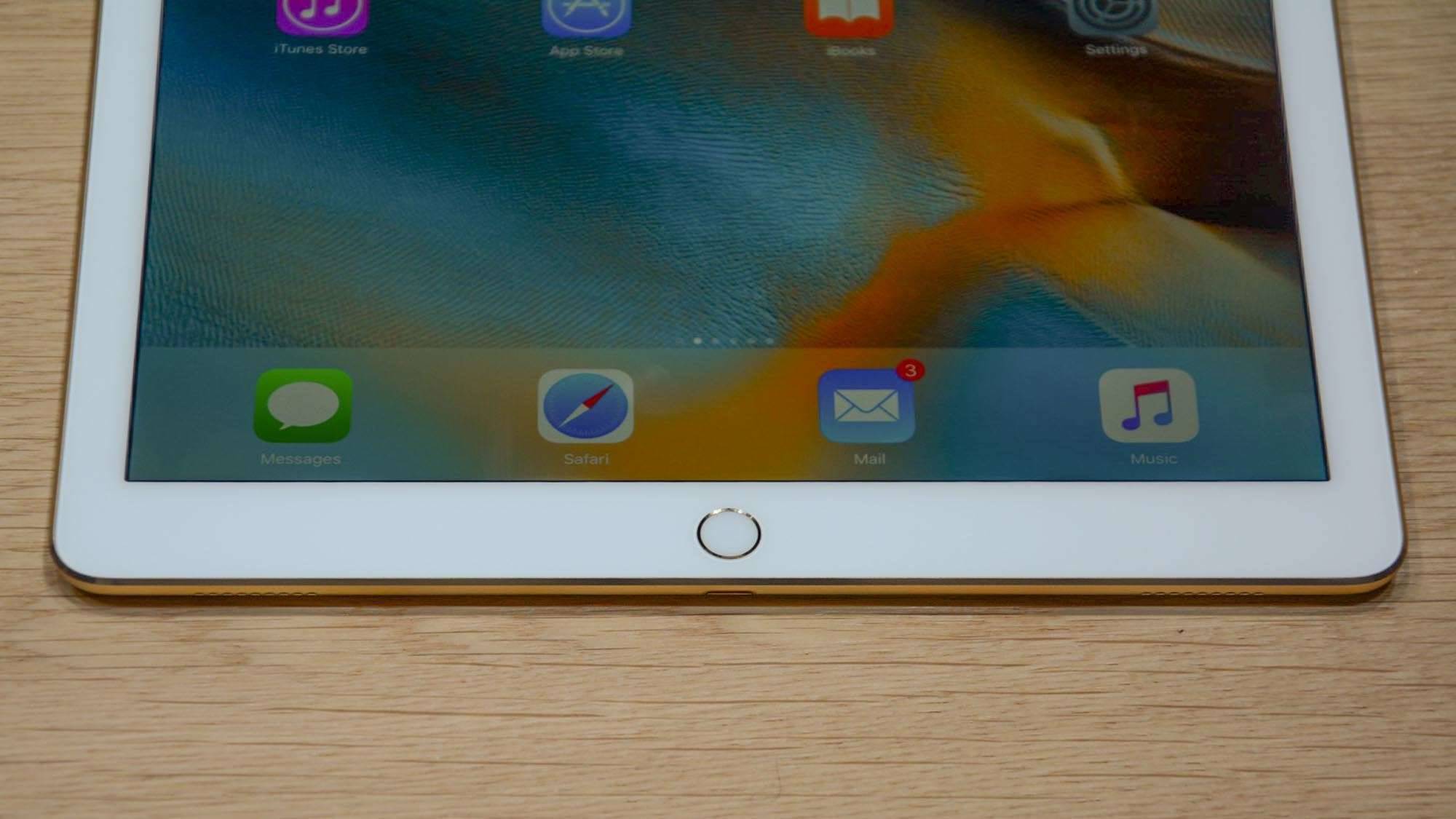 Smart Keyboard
The Smart Keyboard is where the iPad Pro is most like the Surface Pro, but it loses points for having no mouse option - something I instinctively search for when using a keyboard. Like the Surface Keyboard this one doubles up as a nifty screen protector, stand and cover - it even magnetically snaps into place in a similar way.
It also has one more thing in common with Microsoft's hybrid keyboard: it's outrageously expensive too. That said, typing on it was a joy, with each key you hit rewarding you with a satisfying thud. Perhaps not US$169 worth of joy, but it still gets a tick from me.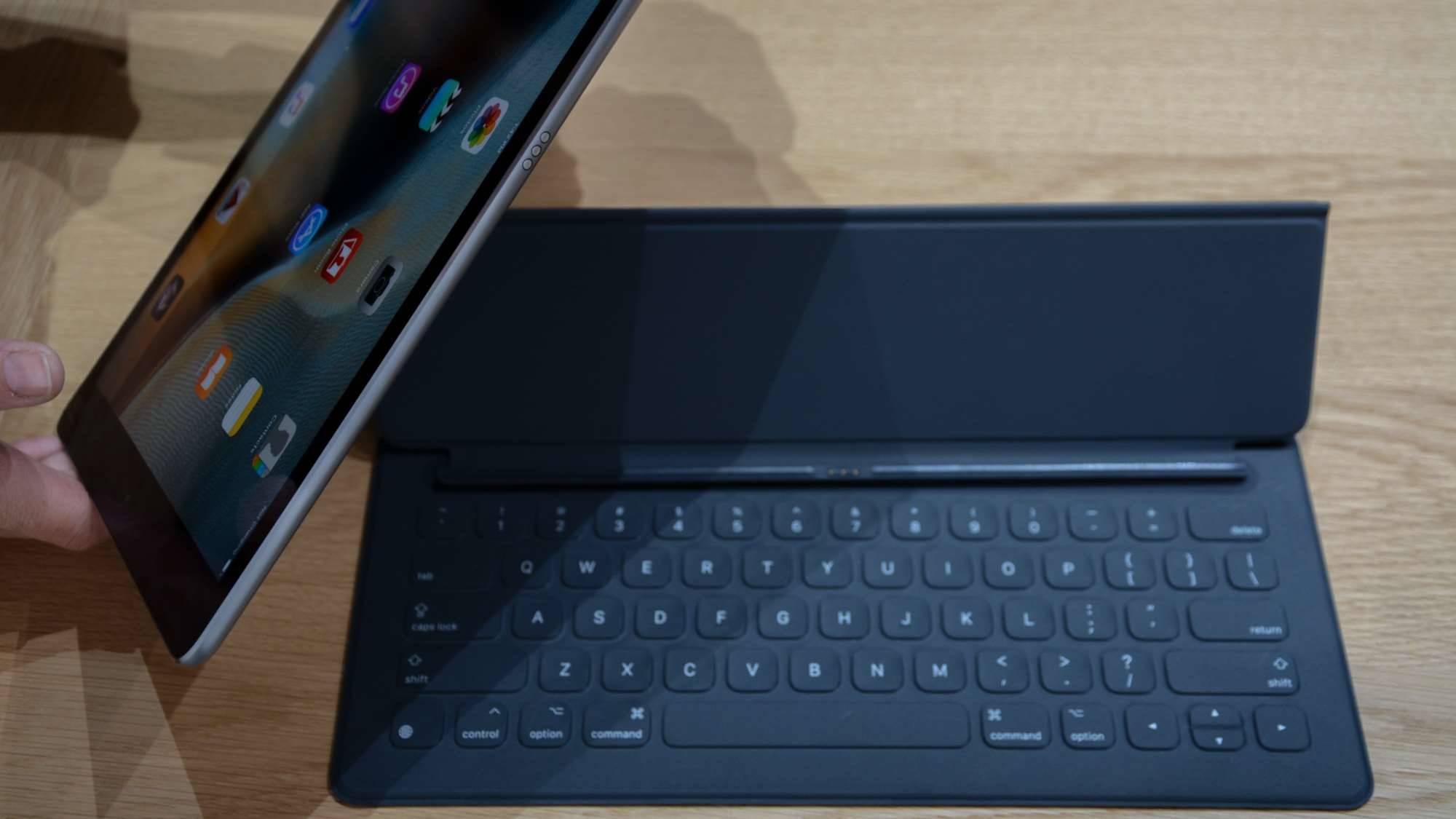 Apple Pencil
The other main accessory of was the oddly beautiful Apple Pencil. I love this crazy thing. I realised I loved it when the Apple demo man was sketching something, then suddenly stopped using the nib of the pen, titled the "Pencil" 45 degrees and began shading, to which the Pro responded with an incredibly lifelike shade effect. That and it apparently has the ability to let you control a single pixel. Wonderful. Finally, turn the Pencil round and you'll find a lid protecting a Lighting connector, that enables you to charge via your iPad Pro's lightning Port. Very neat.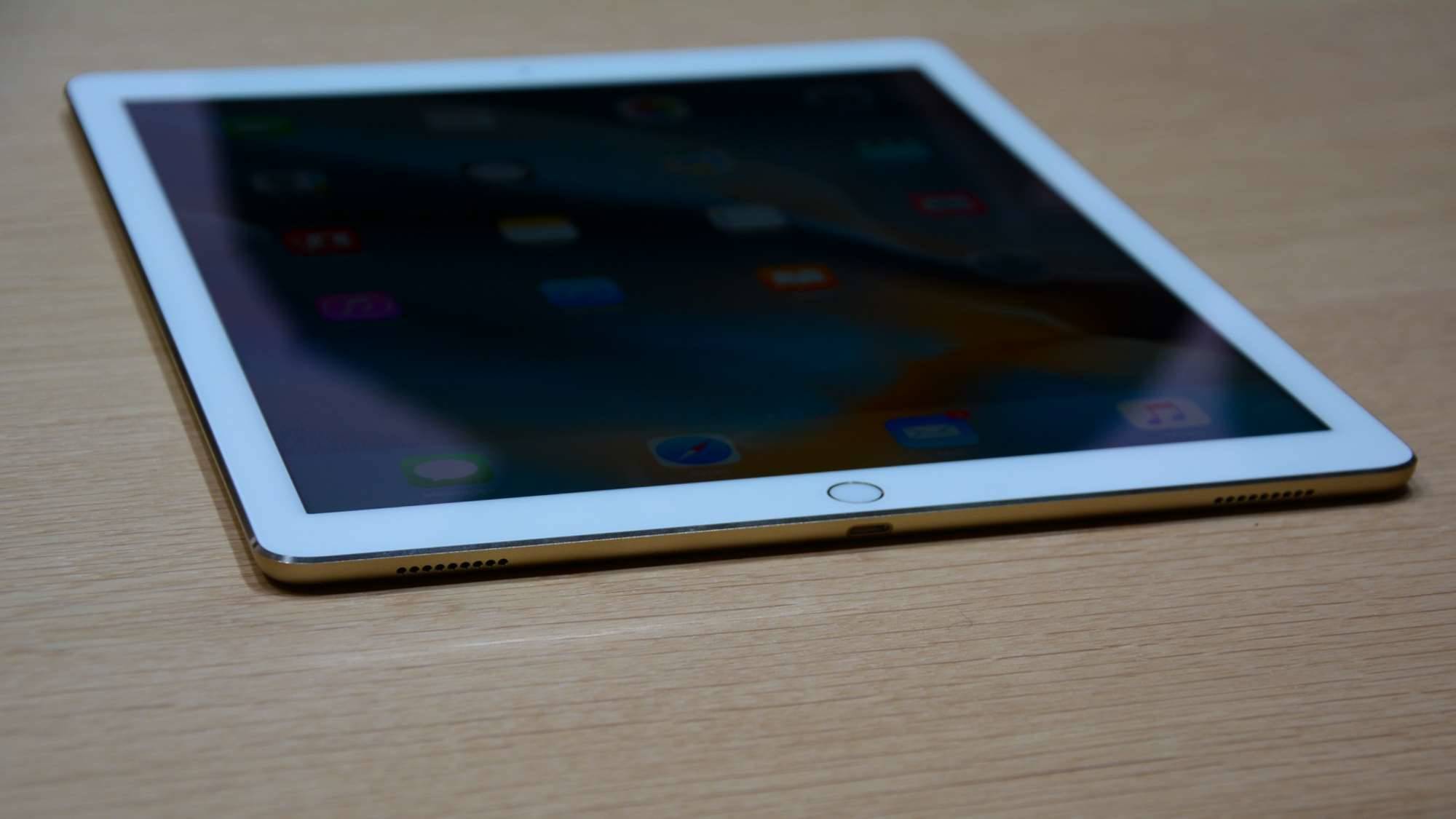 A9X
Inside the iPad Pro is the new A9X SoC (system on a chip). This is reported to deliver twice the memory and graphics performance as the previous A8X SoC - a trait that we've come to expect from Apple's A chips. The result I witnessed this having on the iPad Pro wasn't as impressive as you'd expect. I noticed a small bit of lag when I began to float a video over the Pro's Safari app. While it was barely noticeable, it could perhaps be a sign of how much strain the iPad Pro's internals will be put under when trying to multitask on such a big screen. This is something you can certainly expect us to test closely when we get the device into our labs in a dozen or so days.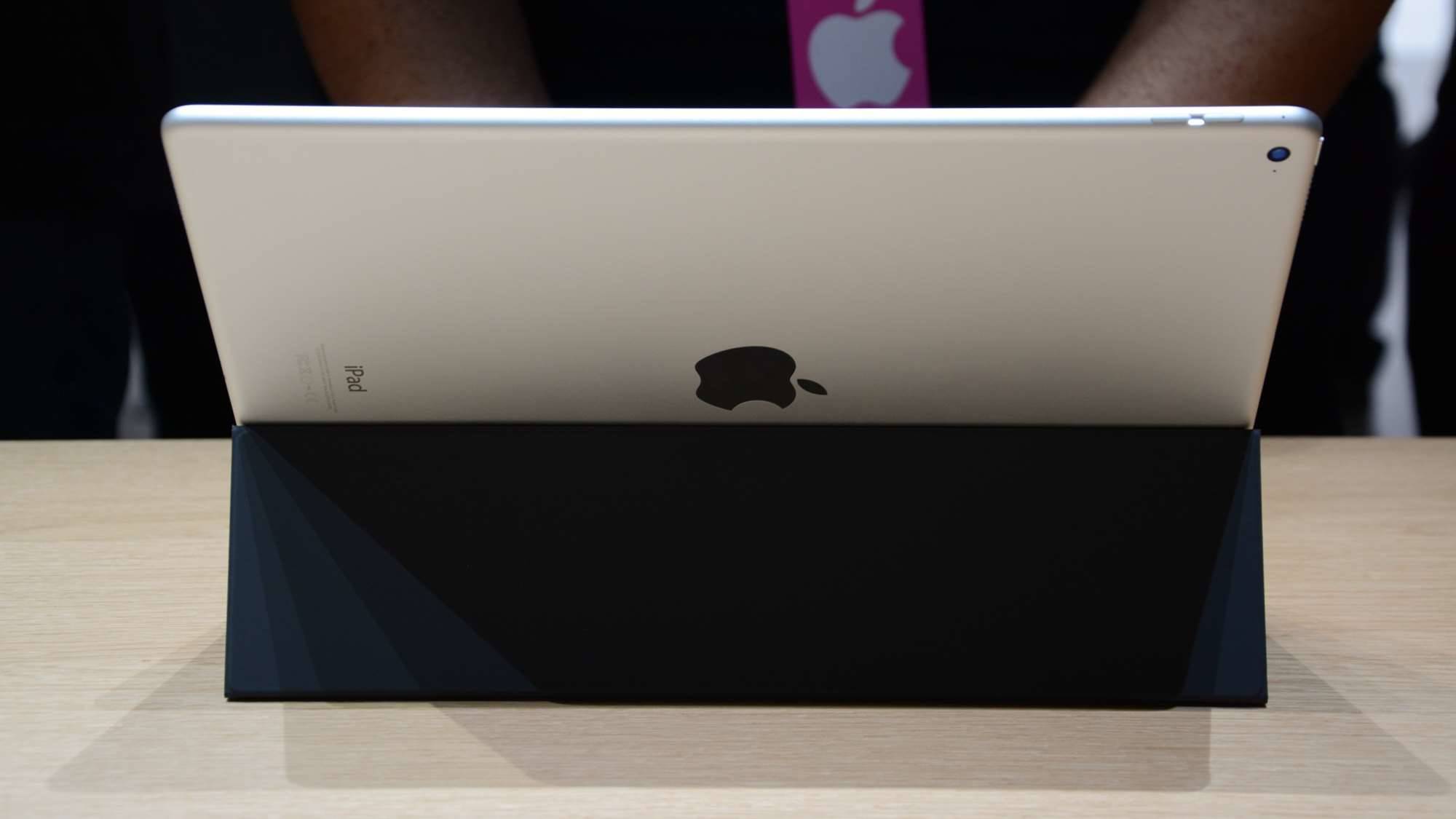 iPad Pro: Price
We don't have Australian pricing for the iPad Pro yet - given that a straight conversion from US pricing puts it in Surface 3 Pro territory, we imagine much deliberation is underway. Still, as usual the price of the iPad Pro depends on the storage size you opt for. Here's what the yanks are paying. The 32GB iPad Pro will start at US$799 (Wi-Fi only). Increasing to US$949 for the 128GB model. Topping out as US$1,079 for the the LTE 128GB iPad Pro. So don't expect change from $1,500 when Aussie stickers are confirmed.
iPad Pro: Verdict
Tim Cook was right when he stood on stage at San Francisco's Bill Graham Civic Auditorium and said, "Today we have the biggest news in iPad since the iPad". It's a new beast.
There's so much to like about the new iPad Pro: the size, power, plus the Smart Keyboard and Apple Pencil are all brand new Apple iPad features. Will it be enough to reignite the seemingly waning enthusiasm for iPads? Possibly. Watch this space.