If the iPad Pro was the headline act of Apple's Autumn event, the iPad mini 4 was one of the backing singers: largely hidden, but an indispensable and hugely-important part of the line-up.
Essentially, the iPad mini 4 is what everyone expected the iPad mini 3 to be, and what the previous year's smaller iPad had been: a shrunken version of the latest larger iPad. So is this a case of too little too late, or has the iPad mini 4 arrived just in time?
Apple iPad mini 4 review: Design and build
As we've come to expect from Apple, there's no skimping on the build quality of the iPad mini 4. It's the same design that has served well for a couple of generations, with a beautiful aluminium body available in gold, "space grey" and silver. The body has shrunk very slightly, though, with the iPad mini 4's dimensions of 134 x 6.1 x 203mm proving just a mite more slender than the iPad Mini 3's 135 x 7.5 x 200mm. However, you'd be seriously pushed to notice the difference between the two devices by simply glancing at them.
There are hardware buttons for power and volume, as well as the ever-present Home button on the front. You won't find a mute button, though, as this is now banished into software. The speakers have slightly changed, too, with a single row of holes rather than several, but audibly I couldn't tell the difference.
One difference you will notice over the iPad mini 3 is the screen: Apple has included a new panel which knocks spots off the old version. It's still the same 2,048 x 1,536 pixel resolution, which makes for a crisp 324ppi, but the colour gamut has been improved making it much more accurate than older models. At last, the iPad mini has a screen which matches that of the iPad Air.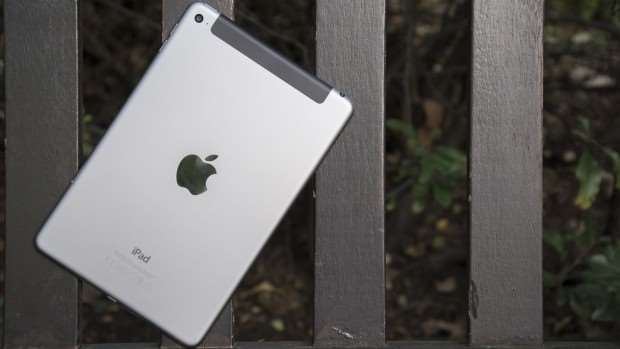 There is, of course, a pair of cameras, and although I still think photography on a tablet is a silly idea, at least the 8MP rear-facing camera doesn't entirely suck. In daylight, in fact, it's pretty decent – you only really start to see its limitations indoors or in lower light. I haven't seen a better tablet camera – but that's not saying much. There's the usual slew of standard Apple camera features: panoramas, 1080p video and 120fps slow-motion video, all of which again suffer indoors but are perfectly adequate outside.
Last, but by no means least, there's Touch ID. This can, of course, be used simply to log into the device (and it's a whole lot better than using a six digit passcode). But it's also the key to using Apple Pay on the iPad. No, there's no NFC built in, so you can't use it as a contactless card, but you can use it for Appstore and in-app purchases if the developer supports Apple Pay, which is reasonably useful.
Apple iPad mini 4 review: Software and performance
iOS 9 is a big step forward for all recent iPads, but the iPad mini 4 is the first small Apple tablet able to take full advantage of its most powerful features. Unlike its mini-sized predecessors, and any of the larger iPads older than the first iPad Air, the mini 4 can use Split View to have two applications running on screen at the same time.
That's because, inside the iPad mini 4, you'll find an Apple A8 processor. Note that's not the same as the A8X in the iPad Air 2, which has improved graphics performance, and it's not the same as the A9 used in the new iPhone 6s. But, compared to the previous generation, it's a decent step up in performance, and makes the iPad mini 4 comparable to the Samsung Galaxy Tab S2 in its benchmark results.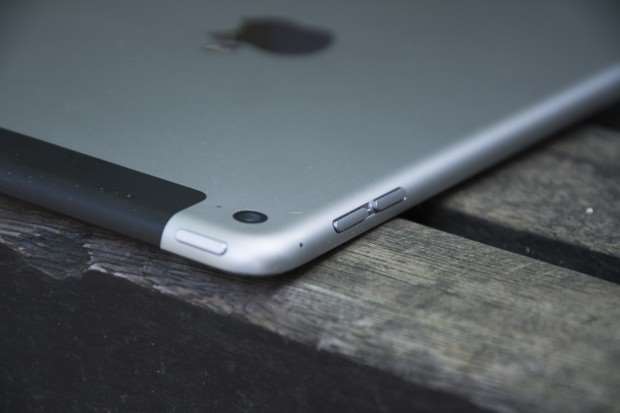 Benchmarks, though, are only a proxy for the real world performance of the device, and here we were actually a bit little disappointed. Although it's obviously quicker than its predecessor, some games such as Star Wars: Uprising still had occasional little stutters.
The bigger question is exactly how valuable the Split View feature is when using a smaller-screen iPad. Sure, you can have two applications on screen at the same time – but with this size screen it's largely pointless. Yes, you might want to dip into other applications – for example, opening Messages to fire off a quick reply – but would you want Messages and Safari open at the same time on a screen this small?
Apple iPad mini 4 review: Verdict
In many ways, the iPad mini remains the small tablet to beat. The performance enhancements in this version keep it ahead of its competitors, and iOS 9 is now well ahead of Android as a tablet operating system for most people. The quality of third party applications on iOS, particularly those designed specifically for iPads make it a superior platform overall.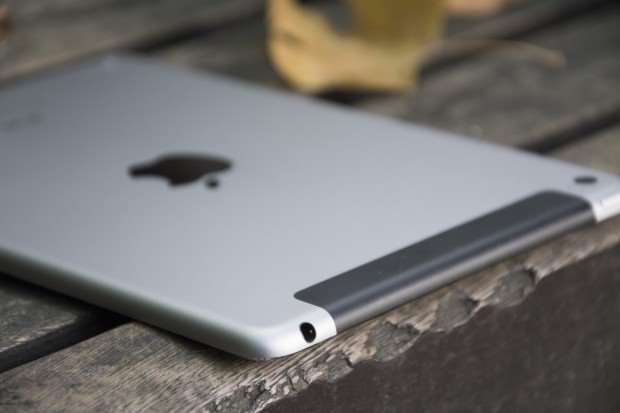 However, the size of the iPad mini now feels like too much of a compromise. If you want something to carry around with you at all times, the Apple iPhone 6s Plus is a better option. And, if you're looking for something which can replace a laptop in many circumstances, the iPad Air – or even the iPad Pro – is a much better option.
It's hard to really see who the iPad mini is actually for, and who it would suit better than either a big iPhone or a bigger iPad. Apple has done an amazing job creating a small, powerful tablet. But it feels like, for most people, a small powerful tablet just isn't useful enough to make it a recommended buy.