Initially for private browsing only, Firefox will block ads, analytics and more, with huge implications for web businesses
For the past month, Mozilla has been testing an experimental new feature in Firefox Beta – Tracking Protection. Unlike standard private browsing modes, which tend to emphasise local browsing privacy, this new tool actively blocks third-party page elements that are able to record users browsing activity – a move that's set to banish adverts, analytics and user-tracking.
In the midst of a growing debate about the future of ad blocking, reignited by Apple's implementation of ad blockers in iOS 9, Mozilla's privacy update has the potential to have significant ramifications in terms of both user security, ecommerce and digital publishing.
With the feature due to go public on 3 November, I spoke to the Senior Vice President of Mozilla, Mark Mayo, about what it means for the future of the web. He explained to me what sort of elements the tool would block.
"It will not load third party resources that we believe are at a high risk of enabling tracking of your online behavior across independent sites," Mayo told me. "Whether that's a transparent pixel, an ad banner, analytics, JavaScript load. It could be something we believe is present across many independent websites and therefore in a privileged position to understand your browsing behaviour."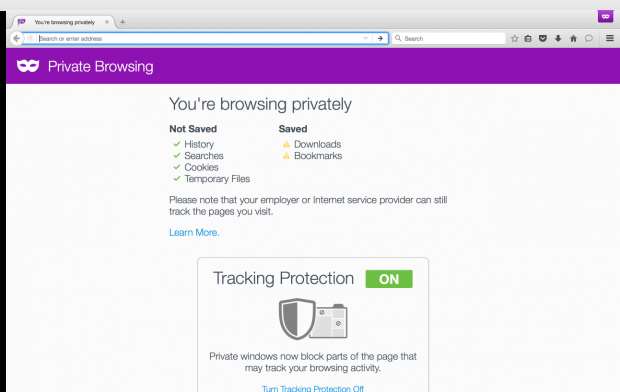 Mayo told me that many of Mozilla's users already have an expectation that private browsing includes certain anti-tracking measures. Tracking protection is therefore a reaction to that expectation, implemented into the core of Mozilla's Gecko – the web browser engine that powers Firefox. "There's one high-level heuristic that runs, which will be able to tell whether or not something looks like third-party content that's unrelated to the origin that's on the page."
The eventual aim is for heuristics that "the whole ecosystem can work with," but at the moment, the feature is list based, meaning there's an editorial process to adding or removing blocked elements from the list. Mozilla has co-developed a list with Disconnect, and we managed to find a list of domains from the Disconnect repo on GitHub that the feature seems to block.
Disruptive tool
From the perspective of user privacy, in-built tracking protection is a big step towards greater individual control over the web. Tracking Protection ­– currently available via Firefox Beta – includes an educational tutorial about how parts of web pages may not work when content blocking is enabled, and gives users the option to control the level of blocking accordingly. This signals a commendable attempt to educate internet users about how disparate web page elements can work together to build a profile of browsing habits.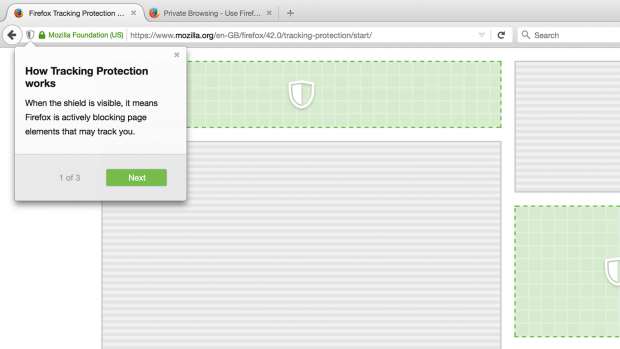 And yet content blocking on this scale poses a number of significant disruptions for industries that currently rely on ad revenue and analytics. Digital publishers have long talked about the "Adblocalypse" – when ad blocking transcends the advanced users currently using browser plug-ins and truly enters the mainstream. When this happens, the fear is that digital outlets will flounder. However, Mayo was keen to downplay any grand statements about the downfall of the free web.
"Will the ecosystem look different when we ship on 3 November? Probably not," he said. "Obviously it's part of a larger story around content blocking and how these things evolve is going to be really interesting. Our position is: we're there to create the experience the user is looking for. That's what we do. We make tools for users."
"We'll be working with ad tech and publishers to strive towards some balance between users needs and publisher needs," he added. "That's the fundamental definition of a browser, whether or not content blocking is involved."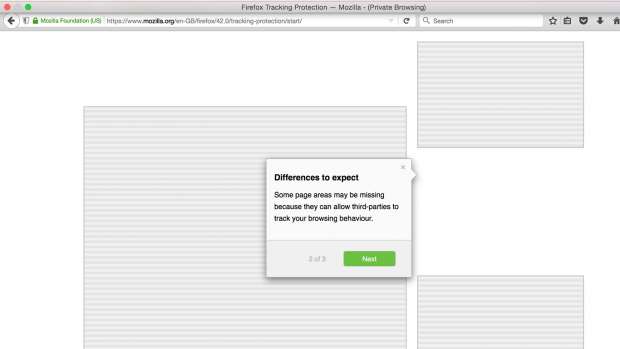 Paul Lomax, chief technology officer at Alphr's parent company Dennis Publishing, said that while it make sense for private browsing, it raises big challenges for publishers.
"If this were to go mainstream, it could potentially knock web publishing and ecommerce back to the 90s," he said. "We could be left with no choice but to restore to old fashioned log file analysis, counting 'hits' instead of unique users; serving untargeted animated GIF ads; having to guess whether we improved user experience without A/B testing; not being able to track marketing and affiliate effectiveness; not being able to personalise experiences; and writing content and just hoping people like it, rather than being able to do any analysis. The ability for the web to learn is potentially being cut off."
Publishers are understandably concerned, but from our conversation it was clear that Mayo plans to position Mozilla very much as a middleman in this debate. On the one side is the user and on the other is the publisher.
"Essentially, a mutually agreed upon experience needs to be met. Users will have an idea of what browsing should be, and publishers will have needs for what content is published. From Mozilla's point of view, it's no different from how it's always been. The browser is there as an independent agent, both the user and the publisher compromise to get an agree upon experience. When you get there you get the web, the greatest public resource."
Extending beyond private browsing
While introducing built-in content blocking to Firefox's private browsing mode will have limited impact, rolling it out to general browsing mode has the potential to massively shake up the web. Mayo told me Mozilla is very much considering doing this.
"The plan right now is to watch how users use the mode," he said. "They'll give us feedback on what's working and what's not […] and we'll use this data to guide us into whether there's a need to take this beyond private browsing mode. We suspect the answer to that is yes. We've certainly seen that it feels good to be in control of that stuff a little bit more. But we have not defined the exact path."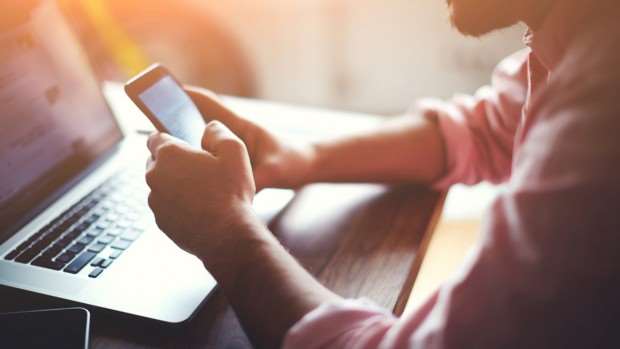 I asked Mayo if, in the case of a general rollout of content blocking across Firefox, there was the risk of Mozilla drawing up a whitelist of acceptable companies akin to that used by AdBlock Plus. Eyeo, the company behind AdBlock Plus, came under heavy fire for using that whitelist as a business model, with one prominent blogger accusing AdBlock Plus of developing a "mafia-like advertising network."
Mayo made it clear that, although it was too soon to pin down specific agreements with organisations, Mozilla would not be charging money for removal from the list of blocked content.
"We want that to be really transparent. Like how users feel really ripped off if they don't understand how these things work, the same works for publishers. If it's not clear how these things get on and off then it feels like it's not a good setup for a balanced system. We're definitely saying that we're not going to charge money. We are putting that flag in the ground and saying this isn't a business model for us."
Mozilla will make Tracking Protection public on 3 November and, depending on how successful it is with Firefox users, will consider bringing it to general browsing mode. "Certainly any conversation about where we go from here involves participation from all affected parties," said Mayo.