Windows 10 has lots going for it, but it's all the better with these fixes
Windows 10 may Microsoft's finest operating system yet, but it needed to be. Microsoft is being assaulted from all angles: by OS X on desktop, iOS and Android on handhelds, and consoles for gaming. Windows 10's positive reception – as well as our glowing five-star review – will have come as a relief to Redmond's anxious developers. But despite it's long period of public testing, a fair number of Windows 10 problems remain at large.
Here are 14 common problems with Windows 10 and how you can fix them forever, leaving you with a PC that has all of Windows 10's new features and fewer of its frustrations.
14 Windows 10 problems:
1. How do I stop Windows 10's automatic updates?
Automatic updates have been a thorn in the side of Windows users for years. Unprompted, unexpected restarts to install important updates can take users by surprise, leading to wasted time. Things are just as problematic in Windows 10, not least because the first round of updates was riddled with errors: users complained about updates partially installing then stalling. Updates were then rolled back, users' systems rebooted, and the whole process started again.
Some users claim success following simple perseverance, while others swear by manually installing updates individually. To do this, go to catalog.update.microsoft.com (this only works in Internet Explorer, not Edge) and enter "Windows 10" in the search box to see a list of compatible updates.
You could be forgiven for taking your PC's health into your own hands. Choose Settings in the Start screen, then "Update & security". Choose Advanced Options, then "Notify to schedule restart". This won't stop updates from downloading, but will at least prevent Windows acting on its own initiative when you pop downstairs for a cup of tea. Moreover, true control freaks can opt to defer upgrades. This doesn't stop security updates downloading and installing, but does put the brakes on everything else.
2. What's in these Windows 10 auto-installed updates, anyway?
Microsoft wants Windows 10 to be more akin to a web service than a traditional operating system. Nobody knows which version of, say, Netflix they're using, and that's how Microsoft wants Windows 10 to work. Alas, that's achieved by obfuscating the update delivery process to the point where it's very tricky to keep track of what's being downloaded and installed, and what's coming next. The positive spin is that users no longer need to worry about updates, as they happen in the background.
You can't stop Windows downloading important updates, meaning keeping track of downloads is largely an exercise in curiosity, but clicking Details under "Updates are available" will show you what Windows Update has in store. Hover your mouse over any of the impending updates and a textbox will appear telling you what each download entails. Infuriatingly, the textbox vanishes after five seconds, which makes reading longer passages difficult. To find out more, you can always highlight the update number (normally beginning KB), press Ctrl+C, and paste it into a search engine.
3. Do I need antivirus software with Windows 10?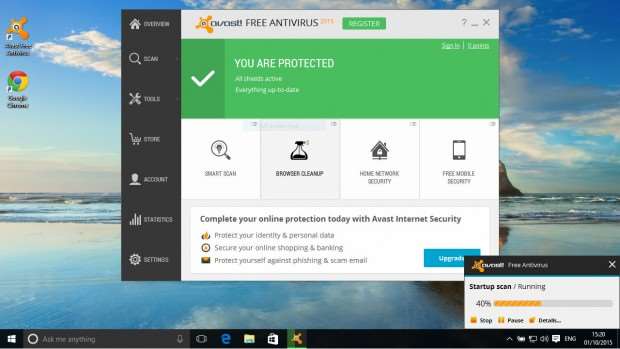 As with Windows 8, Windows 10 comes with antivirus software in the form of Windows Defender. Tightly woven into its host operating system, it's updated regularly and monitors your PC in real-time, as well as giving you the option to run manual scans if you suspect something's amiss. As out-of-the-box software goes, it's usable, easy to navigate and stops a reasonable proportion of threats. However, our independent testing revealed that it allowed 32% of threats through the net, prompting us to discourage users from relying on it.
Fortunately, there's still a sizeable market of third-party antivirus software, not least our favoured free choice, Avast Free Antivirus. It performed well in our tests, and gamers will appreciate its silent mode, which prevents pop-ups. It's also forgiving when it comes to installing new apps – you won't find it stirring into life every time you add new software to your PC. For those who can't tolerate the adverts in the free version, Avast Internet Security will set you back £40 per year, and is advert-free. It also adds useful features such as a firewall and anti-hijack protection, designed to protect you from phishing sites.
With Microsoft aiming for Windows 10 to be installed on a billion PCs worldwide by 2017, the tempting target presented by the world's most installed operating system isn't getting any smaller – you'd be advised to take precautions beyond Microsoft's own, flawed antivirus software.
4. How do I stop Windows 10 using my 4G data?
One of Windows 10's biggest problems has been invisible internet use. Even before it was released, users spotted that Windows 7/8 PCs were automatically downloading Windows 10 in the background, to the chagrin of users with metered connections. This continues after Windows 10 is installed: background updates often weigh in at several hundred megabytes. That's inconvenient on forgiving home broadband connections, but a potential disaster on mobile internet accounts. To stop Windows 10 sucking down data in the background, go to Settings, then Network & Internet. Choose Wi-Fi and then Advanced Options. Toggle "Set as metered connection" to on, and Windows will stop getting non-essential updates, as well as turning off some app updates and Start screen tiles.
Puzzlingly, this doesn't work on PCs that connect to the internet via an Ethernet port, which is worth remembering if you've got several PCs wired to your internet router. One decent-sized update and you could find yourself over your data limit.
5. How do I stop Microsoft getting all my personal info?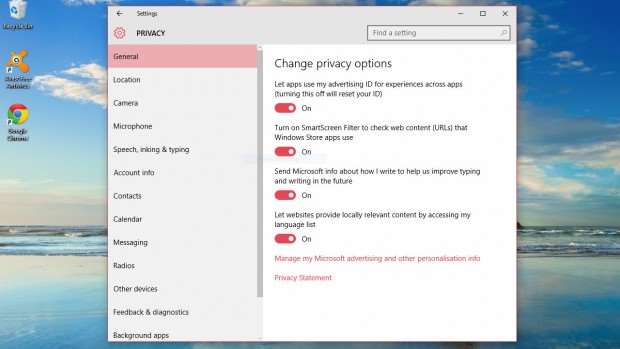 A tricky one, as Windows 10 handles more personal information than ever. Its ability to sync your browser history across devices will be valued by anyone with a desktop PC, a laptop and a Surface device, while Cortana's uncannily accurate speech recognition is a useful, futuristic touch. Meanwhile, OneDrive, Microsoft's Dropbox-beating cloud storage and document service, weaves pervasive online storage throughout the OS.
The bad news is that all this involves sending data to Microsoft. Syncing browsers across different devices involves transmitting your browsing history, bookmarks, favourites, saved website passwords and your wireless networks' names and passwords to Microsoft. Cortana collects data from your calendar and email, as well as your Bing search history.
There are deeper problems if you've taken the time to read Microsoft's user agreement. It's firm about its right to "access, disclose and preserve personal data" in order to "protect [our] customers", and the eagle-eyed will have spotted that Windows 10's advertising engine is based on "your likely interests or other information that we learn about you over time using demographic data, search queries, interests and favourites, usage data, and location data".
If that's made you nervous, head to Settings, then Privacy. Feel free to uncheck as many of the boxes as you like. Cortana can be put out to pasture by clicking the search box in the taskbar and then choosing the Settings icon (the cog).
Slide Cortana to off. Finally, sync settings can be found in the Accounts section of the Settings panel, and can be turned off completely or individually.
6. Why aren't all my programs in the start menu in Windows 10?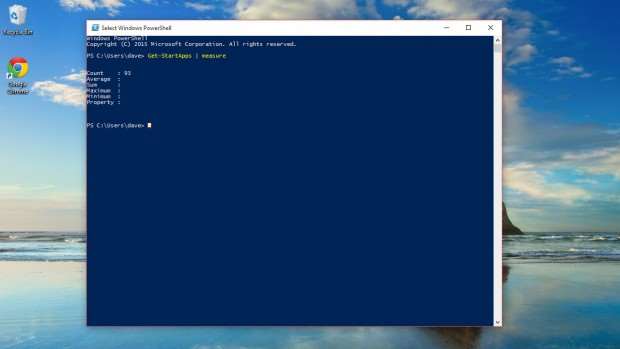 This is one we hope Microsoft fixes soon. If your Start menu has more than 512 individual items in it, there's a chance they won't all show up when you click "All apps" after clicking the Start button. If you suspect you're affected, click the search bar and type "powershell". Then, enter "Get-StartApps | measure". This will show you how many Start menu apps you have. If it's more than 512, you might not see all of them. Microsoft says it's working on a fix.
7. How do I stop Windows 10's default apps - such as Edge - opening everything?
Microsoft Edge is Windows 10's default browser, and, even if you're a die-hard Google Chrome or Firefox acolyte, it's worth a look. It's around a quarter of a million lines of code slimmer than Internet Explorer, and it looks better and is more standards-friendly than IE. It also ties in closely with Windows 10's password-management system and, in some of our tests, ran significantly faster than Internet Explorer – 20% faster in the SunSpider benchmark.
Still, if you've tried it and it's not for you, the classic alternatives – as well as more left-field choices such as Opera or Midori – are still options. If you found that upgrading to Windows 10 overwrote your previous default browser preferences, the System section of the Settings panel houses a Default Apps option. Click "Web browser" and currently installed alternatives should appear, along with the option to hunt for another in the Windows 10 Store.
If you don't much fancy Windows 10's somewhat confusing Groove Music, you can reset it here as well. Windows Media Player is an "oldie but goldie", although our top choice continues to be the impressive, free, VLC Media Player (videolan.org).
8. How do I switch the search bar from Bing to Google in Windows 10?
In a similar vein to the previous problem, Bing won't be for everyone. Anecdotal evidence around the Alphr office is that it's improved in the six years since launch, but if you're used to your Google search history following you around on different devices, or simply prefer an alternative, it's still possible to change Windows 10's default search options.
If you want to use Edge, you can click the ellipses on the far right of the address bar and choose Settings, then Advanced Settings. The dropdown box for the default search engine will say Bing, but "Add new" will give you more options.
In theory, anyway. For us, the alternative options list was blank. To fix this, go to your chosen search provider's homepage (Google, Yahoo and Wikipedia all worked for us), and refresh the list of alternative search providers. Your alternatives should now appear.
Changing the default behaviour of the search bar is trickier. Microsoft doesn't give you the option, leaving third-party kludges as the only way forward. If you want to use Google, set Chrome as your default browser and go to its web store. Find Bing2Google (free) and add it to Chrome. Web searches in the Windows 10 search bar will now fire up Chrome and deliver the results using whichever search engine is the browser's default. Pleasingly, the rest of the search bar – for finding apps and settings and so on – continues to work as normal.
9. When does the Windows 10 free upgrade offer end?
It's Microsoft's aim to have Windows 10 installed on a billion PCs by 2017, which is why, if you already have a Windows operating system from Windows 7 SP1 onwards, you can get the new OS for free.
It's possible to get a Windows 10 ISO for future use direct from Microsoft. As long as you have a valid product key, either for Windows 10 or a qualifying previous OS, it will still work.
The caveat to all of this is that users hedging their bets shouldn't be too cautious. Windows 10 will be free to install for a year after its release: Microsoft says the offer ends 29 July 2016, and free upgrade installations must be completed by then. A boxed or downloaded version of the OS will set you back £85.
10. How do I log in automatically in Windows 10?
As Windows and Microsoft's personal accounts – whether you came to yours via Hotmail, Live, Outlook.com or Xbox – do ever more, security becomes more important. If, when you installed Windows 10, you gave it your Microsoft account details, your PC will already hold plenty of data. That's why, when you come to log in, you're asked for your password each time.
In practice, this can be a bit irritating. There's nothing like turning on your PC and going to boil a kettle, only to find you still need to log in and wait for your computer to load your startup applications. The medium-security solution is to go to Accounts in the Settings menu and choose Sign-in Options, then add a PIN number. These need to be at least four characters long. The lowest security option is to have your Windows 10 PC start without a password. Microsoft has buried the option to do this, but it is there.
Click the search bar and type CMD to load a prompt. Type "control userpasswords2", and uncheck "Users must enter a username and password to use this computer" in the resulting dialog box. Click OK and a new window will appear, into which you'll enter your existing password twice. Click OK and your computer will start up and log in automatically in the future. We'll leave it to your better judgement to decide whether this a wise move or not.
11. How can I tell which is the active window?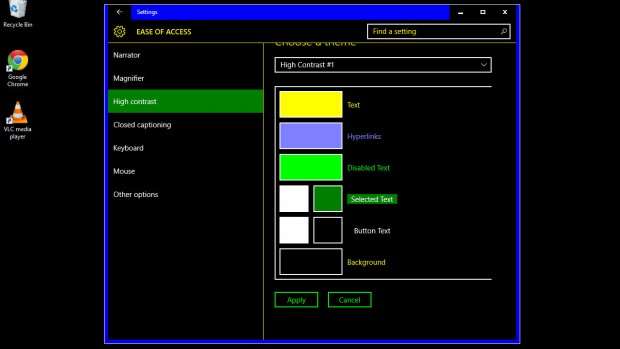 Not all of Windows 10's aesthetic changes have proved popular, and the way every single window – active or not – has a plain white title bar with black text can make it very difficult to tell which is live. This poses problems for those with multiple monitors, or high-DPI displays that can accommodate lots of windows at once. The change has made at least one member of the Alphr team pine for the days of title bars with customisable gradients.
The best workaround is to right-click the desktop and choose Personalise | Colours, then uncheck the automatic slider and pick a new accent colour. The difference is very subtle, but your chosen accent colour will surround the "live" window in a one-pixel-wide border.
Otherwise, choosing one of Windows' high-contrast themes gives you four options that colour the title bar, at the expense of Windows' aesthetic appeal.
There's a glimmer of hope in the future. Users with access to the Windows Insider Programme are reporting that build 10525 of Windows 10 restores the ability to choose a colour for the title bar
12. What's this about my WiFi password being shared in Windows 10?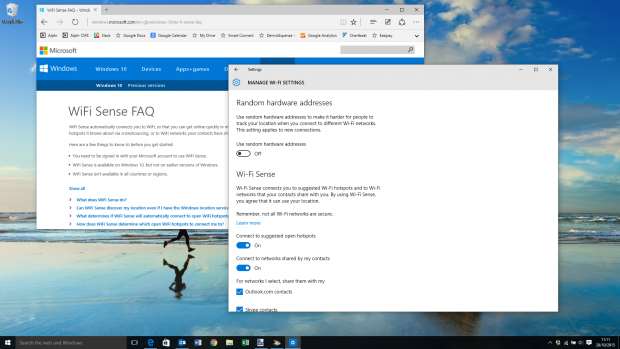 If you've skimmed the Windows 10 headlines, you might have caught wind of how Windows 10 automatically shares your Wi-Fi password with all your contacts. The feature in question is called Wi-Fi Sense and will be familiar to anyone with a Windows Phone device. Every time you connect to a wireless network, the password you use is encrypted and stored on a Microsoft server. It's then shared, either with your contacts on Outlook.com, your Skype contacts, your Facebook friends, or all three groups simultaneously. The idea is that, if a friend from your contact list pops round, their Windows device will automatically connect to your wireless network without you needing to dictate an unwieldy password.
Network administrators will be hyperventilating at this point, and with good reason. For one thing, the average contact list in the Alphr office is stuffed not only with trusted friends and colleagues, but PR contacts, business associates, plumbers, local restaurants and so on, and Microsoft admits you can't choose which contacts do and don't get to access your wireless networks. Microsoft protests that the shared Wi-Fi passwords, apart from being encrypted, will only allow guests access to the internet, rather than your shared folders and networked devices, but the cautious will still recoil in horror, as will those on internet connections with a bandwidth cap.
You can opt out of Wi-Fi Sense by unchecking "Share network with my contacts" when you first connect to a wireless network, but unless you lean over the should
Smart Files are gone in Windows 10. Instead, you now choose which folders you want to sync with OneDrive. The drawback is that unsynced files won't show up in search – the only way to see all your OneDrive files is to either choose to sync everything, or to check your files at onedrive.com.
For users with bigger problems – such as OneDrive refusing to work at all – Microsoft suggests converting your Windows 10 account to a local account, and then back to a Microsoft account. You can do this in Settings | Accounts, and choosing "Sign in with a local account instead". Once you've done that, sign back in to your OneDrive account.
13. Where has all my Windows 10 disk space gone?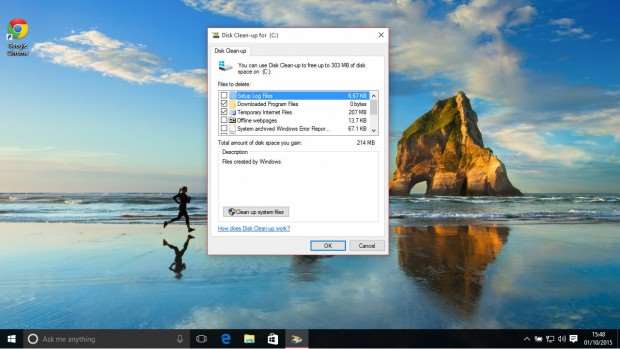 If you've upgraded to Windows 10 from a previous version of Windows, a handy thing has happened in the background. In the event you decide that Windows 10 isn't for you – or you find that a critical piece of hardware is no longer supported – you can roll your PC back to its previous state thanks to a folder called Windows.old, which contains your old Windows installation. The bad news is that this folder can be enormous – over 15GB is common – which can impinge on other things you want to do with your PC.
Further bad news is that Windows considers Windows.old a system folder, and therefore prevents you from simply dragging it to the Recycle Bin. To clear it, type "clean up" into the search bar and choose the top option. Click on "Clean up system files" and, after a wait while Windows searches through the system drive, you may see a "Previous Windows installation(s) option. Select it, press OK, and space is your new friend.
14. Why can't I get the action center to work in Windows 10?
One of Windows 10's more irritating bugs is an intermittent one: you go to open the Action Center on the right-hand side of the screen and nothing happens. The Action Center hides some pretty useful shortcuts, particularly if you're on a laptop, so its loss can be something of an annoyance. One easy potential fix is to turn the system icons – in what we would, until recently, call the system tray – off and then on again. Right-click the clock and choose Properties, then "Turn system icons on or off". Turn everything off, including the Action Center, and then turn it back on again. The Action Center should spring back into life.
READ THIS NEXT: The 33 best Windows 10 apps of 2015