Ever dreamt of taking your small business online? Here's the basics you need to know about finding the right software and getting your site noticed by Google
With a modest budget, a bit of technical skill and determination, it's possible to build your own web business. But some specific technical know-how could give you a crucial advantage over the thousands of entrepreneurs entering the Internet business from a standing start.

At the very least it could save you money on hiring dedicated web developers.
What type of business?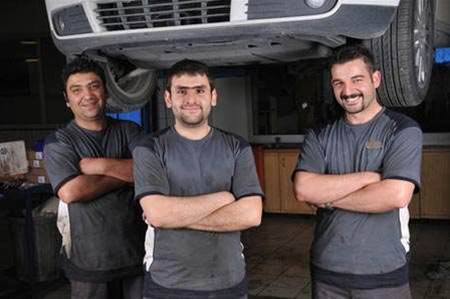 The classic mistake of the web entrepreneur is being over-ambitious. Focus on finding a potentially profitable niche. This might mean claiming a small part of an already well-established and lucrative market. There's little point in taking on dozens of big name clothing chains by selling replica shirts online, for example, but a site could prosper by selling smartly-designed or quirky clothing. Web businesses can also thrive by delivering an everyday service or product that's hard to come by elsewhere.
While the potential reach of a website is often a huge advantage, the benefits of localisation shouldn't be forgotten. Tradesmen such as builders, plumbers or electricians aren't going to turn a profit by chasing jobs from Parramatta to Perth, but a well-targeted local website (such as the as-yet non-existent www.canberradecorator.com.au) could drag in more business than advertising in local newspapers, for example, as we'll see when we look at search-engine optimisation.
Whatever type of web business you choose to run, the crucial factor is to demonstrate the company can turn a profit sooner rather than later. Banks, venture capitalists and angel investors are unwilling to take a punt on websites that can attract hordes of visitors without a clear method to wring cash from them.
Web businesses make money in one of three ways: selling goods or services, through advertising, or via subscriptions. Your business model could encompass one, two, or even all three of those, but it's vital to identify and accurately calculate those income streams beforehand.