Power up Google's G Suite with these productivity add-ons and business apps.
In case you haven't heard, Google has again changed the name of its cloud-based productivity suite, from Google Apps for Work to G Suite. It's still essentially Gmail, Google Drive and accompanying apps like Docs and Sheets, but with extras such as additional storage for each inbox, email admin tools and support for your business domain name.
So, it's fair to say that G Suite lacks many of the features of Microsoft Office 365. But one thing in its favour is Google's app ecosystem. There's a host of third-party add-ons on the G Suite Marketplace that add productivity enhancements or even full-blown business apps to Google's cloud suite.
These apps are all cloud-based, of course, although many can be accessed via mobile apps for iOS and Android too.
Here are six of the better apps available, ranging from expense management to customer relationship management (CRM).
Price: from US$9 per user per month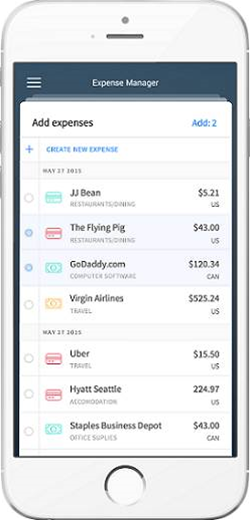 This app can integrate with Google Apps for Work and automates the expense management process. Trippeo syncs with credit cards and calendars, allowing Trippeo to automatically generate proposed expense reports and travel itineraries for review, approval and reimbursement.
It also allows company administrators to cost-effectively monitor and enforce expense policies, while providing valuable, real-time insight into company spending patterns.
Price: free for basics but with paid options
Kanbanchi is enterprise-level project management and task-management software with kanban board and real time team collaboration.
The app integrates with Google Apps and G Suite. Users can manipulate boards as files in Google Drive, give flexible access permissions, push dates to Google Calendar.
Price: From A$7 per user per month
Lucidchart is a diagramming and visualisation app that integrates with Google Drive, Slack, Atlassian and others beside. It can help in building flowcharts, ERDs, network diagrams, UML diagrams, and more.
Diagrams can be shared with colleagues for real-time feedback and simultaneous editing. It also claims to be the only web app to offer complete support for Microsoft Visio documents.
Price: from US$39 per user per month, or free for personal use
This CRM add-on can help users manage customers or deals right inside Gmail. It can group all emails from a customer or deal into a box, keep track of status, notes and details of each customer, and see every email between a customer and your team.
Price: from US$1 per user per month
This add-on can be used to create a custom mobile app from a Google spreadsheet in just a few minutes with no coding involved. Users can start with a spreadsheet that has data structured as a table. Using the Google Drive userinterface, users can open spreadsheet file with AppSheet. AppSheet can then turn this into a mobile append users can modify how the data gets displayed on the app and use advanced features such as mapping, forms, charting, and more.
Price: from US$50 per month for 5 users, or free for personal use with limitations
This add-on allows users to track if someone replies to an email and set reminders on important messages. It features response tracking to help users remember to follow up with people if they don't hear back from them. There are also reminders so that when an important email arrives that a user wants to check back on in the future, the add-on can be set to remind them to follow up. There is also "send later" button to schedule messages to be sent at a later date. It will automatically deliver the message at the appropriate time.