The National Broadband Network is Australia's largest ever investment in infrastructure, but if you're a taxpaying small business owner could it actually help you? Brad Howarth explains.
Firstly, while the promise of a 100 Mbps connection might seem enticing to the 93 per cent of Australians who will get it, higher speed isn't the NBN's only benefit. Rather, the NBN lifts the overall standard of connectivity for everyone. Many Australians' online experience today is far from satisfactory, and while a few city dwellers are already connected at 100Mbps, most are getting less than 10Mbps, with some country residents on satellite services struggling to get 512Kbps.
As the NBN rolls out and more Australians receive decent broadband, all of Australia can become your customers online, not just those who are geographically close to you or already have a decent connection.
Do business in places you'd never go otherwise

For example, interior decorator Emma Blomfield uses the Internet to eliminate the need to visit many of the sites that she is making recommendations for. This enables her business Nest Designs to service clients in rural and regional areas that she could never otherwise get to.
"Clients will submit around eight to 10 photos of the room along with a floor plan - sometimes it might be a floor plan from when they were building the home, other times it's a rough sketch on a piece of paper that's scanned and emailed to me," Blomfield says.
She consults with her clients either over the phone or via email, and then creates 'mood boards' of furniture and other items using the free tool Pinterest. Once the client is happy with the look she has created, Blomfield orders the items to be shipped directly to the site. Decent bandwidth makes the flow of information easier.
Make a more compelling sales pitch


As bandwidth improves, businesses can start to do more with their web pages, as they no longer need to be so concerned with servicing customers on slow connections. One of the most obvious features of the post-NBN web will be greater use of video, as slow connections can make it a painful experience.
For the travel company ecruising.travel, online video has proven to be effective in promoting its cruise holidays. A few years ago founder Brett Dudley began making short videos of some of his company's cruising destinations, such as the Galapagos Islands, and posting them on his website via YouTube. He has also interviewed celebrities such as Steve Liebmann and Bob Hawke.
"It's great testimonial," Dudley says. "I could say to you that you should come to the Galapagos Islands, but it's quite a big sell (to get someone to come to) a place in the world that no one really knows a great deal about. So the power of having these videos of the destinations and their wildlife, and having testimonials from clients and well known people really helps us sell these products."
Dudley says he has witnessed a significant rise in bookings thanks to video, and has saved money by ceasing the production of paper brochures.
Dudley uses a Nikon D300s camera (valued at around $1300) to shoot his videos, and posts them on YouTube for free. Prices for a basic HD camera start from as little as $150, although you can easily spend $3000 or more for a more professional unit. An editing tool such as Apple's Final Cut Pro X will cost you $319.99, while Adobe's Premiere Elements 10 costs about the same.
Get help without travelling
As more businesses come online at higher speeds, it becomes possible to form networks of businesses using tools such as Cisco WebEx and Citrix GoToMeeting. People in different locations can come together online to deliver presentations and share electronic documents or on-screen whiteboards. In this way teams of small businesses and even one-person operations can access a broader range of skills on an as-needs basis, and compete with much larger competitors. A Cisco WebEx subscription starts at $65 a month, allowing unlimited meetings of up to 25 participants, while Citrix' GoToMeeting is also priced at $65 per month.
For basic communication you can also use Skype. In addition to its free service for Skype-to-Skype audio and video calling and discounted international calling, Skype also has a Premium service that combines online collaboration and communications. You can make group video calls with screen sharing for €3.49 per month, as well as unlimited calls to a nominated country. Skype and similar Internet telephony services will become a key feature of the post-NBN world, enabling businesses to shave significant savings off their communications.
Another option for group videoconferencing is newcomer Tinychat, which lets up to 12 people engage in a free video chat session simultaneously. You can also embed Tinychat into your own website, enabling visitors to contact you directly with video.
Of course it is not possible to staff your business 24 hours a day, and for this reason some businesses are turning to artificial intelligence. Sydney-based MyCyberTwin lets you create an intelligent virtual human who can chat to website visitors. It can take as little as half an hour through to a few days to set up, depending on how intelligent you want your CyberTwin to be. The cost is $25 per month after a 30 day trial.
Other opportunities beginning to appear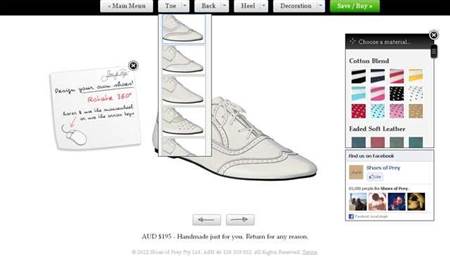 While these technologies are already familiar to some businesses, the NBN will also usher in a host of less-familiar developments. One exciting concept is 3D printing, which takes 3D computer-aided design (CAD) files and literally prints them out, layer by layer, into solid objects.
Bureau services such as US-based ShapeWays and French company Sculpteo will print out designs in a range of materials, including metals. To design in 3D you'll also need knowledge of 3D design tools, such the free open source tool Blender, or commercial tools such as Rhino, which is available for US$995. You can also scan existing items using a 3D scanner.
The cost of goods printed differs depending on the materials used and the size of the item. But compared to the cost of creating moulds, 3D printing can be very economical, particularly for complex designs that are printed in small batches.
If you want to purchase your own 3D printer you'll be spending at least $2000 for a basic MakerBot unit, with prices rising into the tens of thousands of dollars for more complex machines such as 3D Systems' ProJet range.
You may also want to invest in a 3D scanner to ease the process of translating existing objects, such as a hand-carved figurine, into printable files. 3D scanners also vary widely in price. The PicoScan works with the hot shoe in Canon DSLR camera and is priced around $3000, and standalone scanners are also available.
3D will also play a greater role in a virtual sense in a broadband-enabled society. While many people's experience of 3D is limited to games, new tools have been designed specifically to represent real-world environments. You can create simulations of built environments, such as a lecture theatre, park or garden, or even the interior of a shop, office or house, and share it with others on the web in a way that enables them to 'walk' through it.
Mycosm from Canberra-based developer Simmersion has been used to simulate mining sites, warehouse layouts and complete urban environments. It has been designed to be approachable for newcomers, meaning you can jump in and start building simulations of pretty much anything you can think of. The Mycosm Studio authoring tool is available free of charge for a 30 day trial, and completed environments can be viewed using the free Mycosm Player.
Similarly Melbourne company VastPark has developed a platform where multiple people can create avatars (3D representations of themselves) and interact in a 3D environment. Its VastPark Platform v1.5 is available to download free-of charge, and can be used to create interactive brochures, simulations of real environments for training purposes, or online collaboration environments such as meeting or tutorial rooms.
3D is also a great way to represent physical objects on your website. When the Sydney-based company Shoes of Prey added a 3D designer to its custom shoe design service it saw conversion rates leap by 30 per cent.
Co-founder Jodie Fox says the return rates from customers wanting to change their design also fell by more than 80 per cent.
"Feedback from our customers has been overwhelmingly positive and indicates a high propensity to purchase now this technology has been implemented," Fox says.
While the software created by Shoes of Prey cost many hours of development time, it is relatively simple to use a free tool such as Google's SketchUp to create 3D models of your stock.
Your future
These are only a few of the ways that the NBN and related technology help generate more business and save more money, and all are available today, despite many Australians lacking the bandwidth to use them effectively. As the NBN is deployed the rise in bandwidth will unleash a new wave of creativity amongst developers that will lead to tools and businesses that we cannot imagine today.
And because the Internet makes these tools available to all business, regardless of location, it is vital for any business owner to be looking at what is available now, lest they find themselves overtaken by another business owner who already has.
Want to share your experience? Join the discussion by adding your comment below.
Brad Howarth is a freelance journalist, speaker and author with 18 years' experience covering business and technology in Australia and around the world. He is the co-author of the 2011 book A Faster Future, which explores the impact of broadband on business, society and individuals.