Planning and preparing for the new SSD
For a lot of people, moving data from a hard disk drive to an SSD might be like trying to fit a schooner of beer into a pot or middie, because if, like us, your music, photos and videos take up a terabyte of space, you may find compromises will have to be made. Unless you have at least $400 to spend on a new SSD, you probably won't be opting for a 1 terabyte drive.
So one option – for most desktop computers at least – is to keep the existing hard disk drive for your documents, pictures, music  and other data, and transfer the operating system to the newly installed SSD. This will provide the all-important speed boost to your OS and software programs.
Things get a little more difficult when it comes to laptops. You may have to remove the optical drive to fit in a second drive or spend more money on an SSD that can accommodate all the data present on the old disk.
Another option is to replace the old HDD with the new SDD and keep the files that you don't need for everyday use on an external drive or cloud storage service. Dropbox for Business, for example, offers a new Smart Sync feature that allows you to select which files to download onto your system.
Defrag your hard disk 
As we are cloning a traditional hard disk drive, it is a good idea to tidy up the files on the disk by defragging the drive before we start anything.
Click on the Start menu and type in defrag. When you see the option for Disk Defragmenter, click on it and run the tool.
Back up all your data
Next thing to do is the back up ALL your data, using Windows' backup, any other backup tool, an online syncing service such as Dropbox, or other methods that we've explained previously. Don't forget to backup Outlook and other files that might not be in the Documents (or My Documents) or other obvious folders.
Installing a new drive is a big thing, with potential to lose important data, so don't be tempted to skip this step.
Put your old hard drive on a diet
If you are making the move to a smaller SSD drive, you will need to delete a few files off of it to make sure the process completes. If you have a 256GB SSD, you will need to ensure you delete enough files off of the old one to fit on that.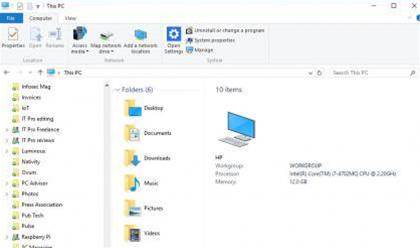 A good place to start is by looking in folders such as My Videos (often has lots of very large files within), then My Music (loads of music collected over the years), then My Documents. 
Once your backup has completed and you have verified the data is properly backed up, then delete the data within these folders but not the folders themselves, as you may need them later.
It is important to note that we don't want to delete applications in the Program Files folder. This is because we also want them to benefit from the speed boost that an SSD has. 
Next: How to install an SSD.