Worried about Windows 10's somewhat doubtful new privacy features? Security vendor Bitdefender offers a number of tips on configuring the new OS with privacy in mind.
• Choose the custom installation method upon setup
Choosing Express Settings configures the operating system to share speech, typing, contacts and calendar, as well as location data and advertising ID to Microsoft and partners. If that's not what you want, do a custom install and make sure those items are turned off.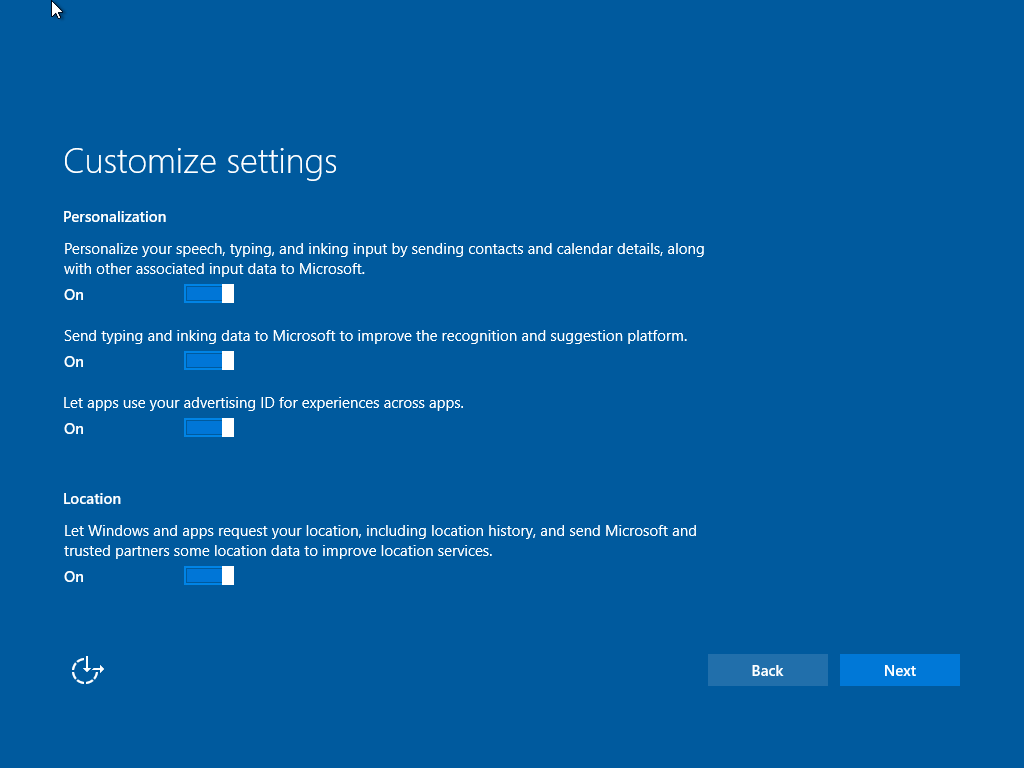 • Consider the privacy implications of Cortana
If you don't want a digital assistant going through your e-mails, contacts and other information, turn Cortana (Windows 10's equivalent of Siri) off as soon as the installation has completed by Start-> Settings -> Privacy -> Speech, Inking & typing, and pressing the 'Stop getting to know me' button.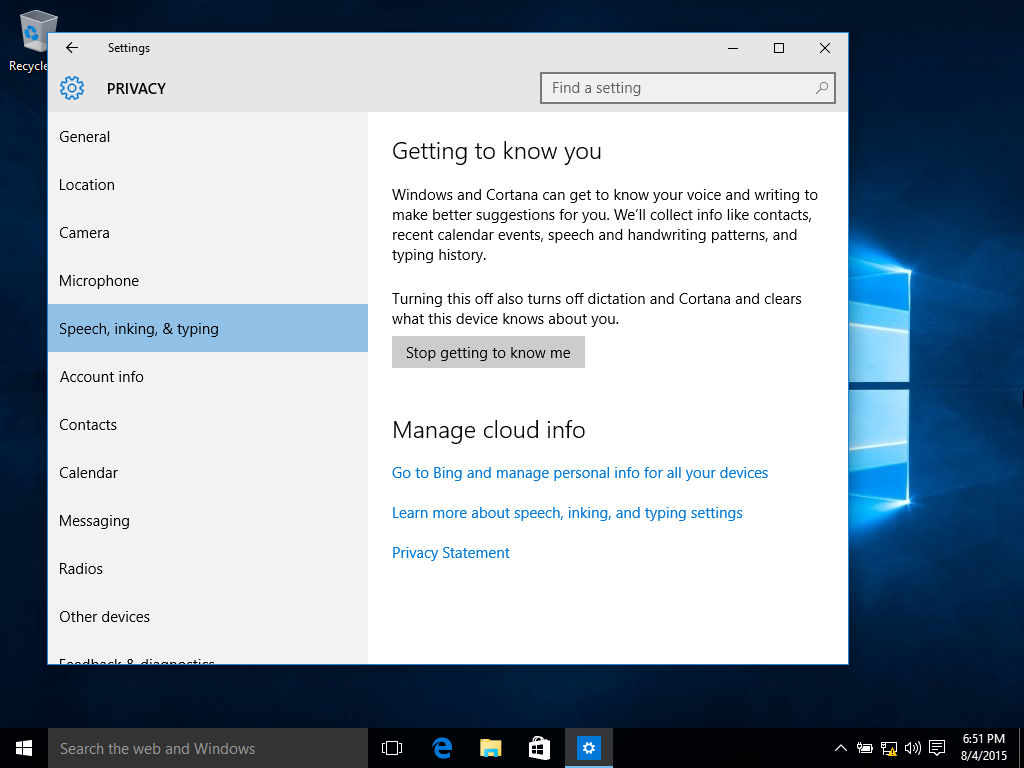 • Adjust the Feedback and diagnostic reporting tools
Crash reports may reference personally identifiable data. There is no way to completely prevent the operating system from sending diagnostic and usage information, you can minimise the amount of data sent by Start -> Settings -> Privacy -> Feedback & Diagnostics, and setting the Diagnostic and usage data drop-down menu to Basic.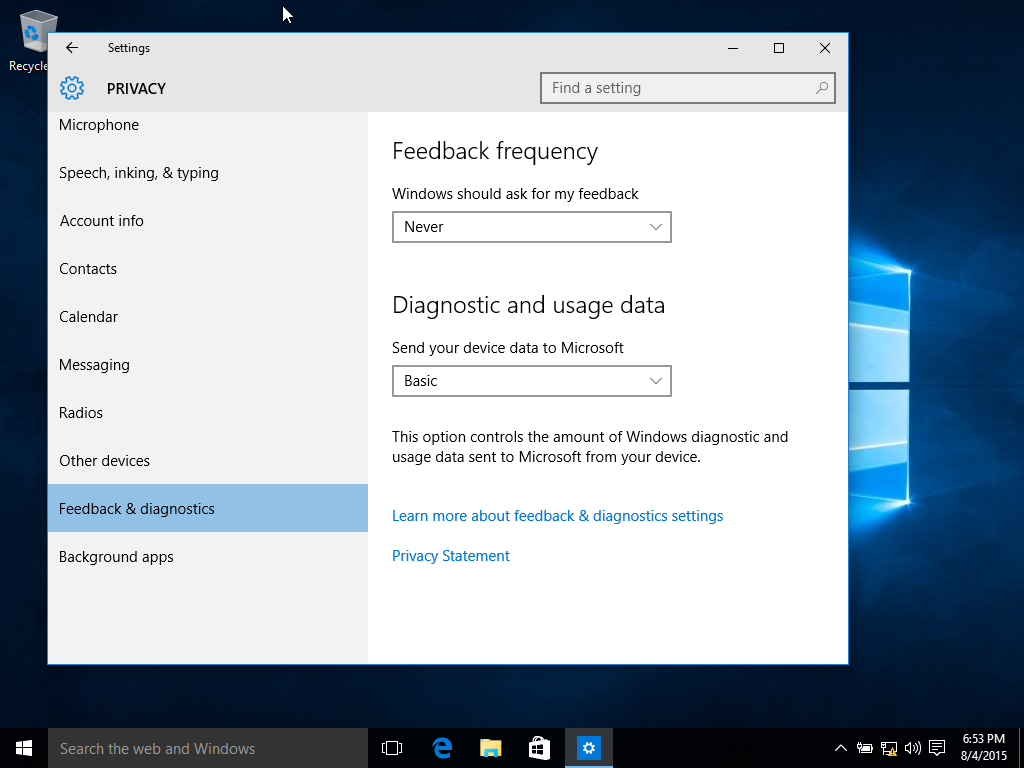 • Use a Local Account
Using a Microsoft account with Windows 10 has its benefits, but you might not like the idea of having some of your profile data stored in the Microsoft cloud, or you might be concerned about the Wi-Fi Sense feature for granting access your Wi-Fi network to Skype contacts or Facebook friends. (BIT: Your concern is more likely that other users of your computer or network will carelessly use this feature, in which case you can block Wi-Fi Sense by adding _optout to the end of your Wi-Fi network's name or SSID.)
To start with a Local Account, make sure you are not connected to the internet during setup. If you forget to turn off your connection, just go back when you are prompted to create a Microsoft account, unplug the Internet cable or kill your Wi-Fi connection and click the Next button.
• Protect your account information
Windows 10 lets applications share some of your private data, such as account picture, your name and other account information with third-party applications. If you think this is too much, you can turn this setting off via Start -> Settings -> Privacy -> Account Info.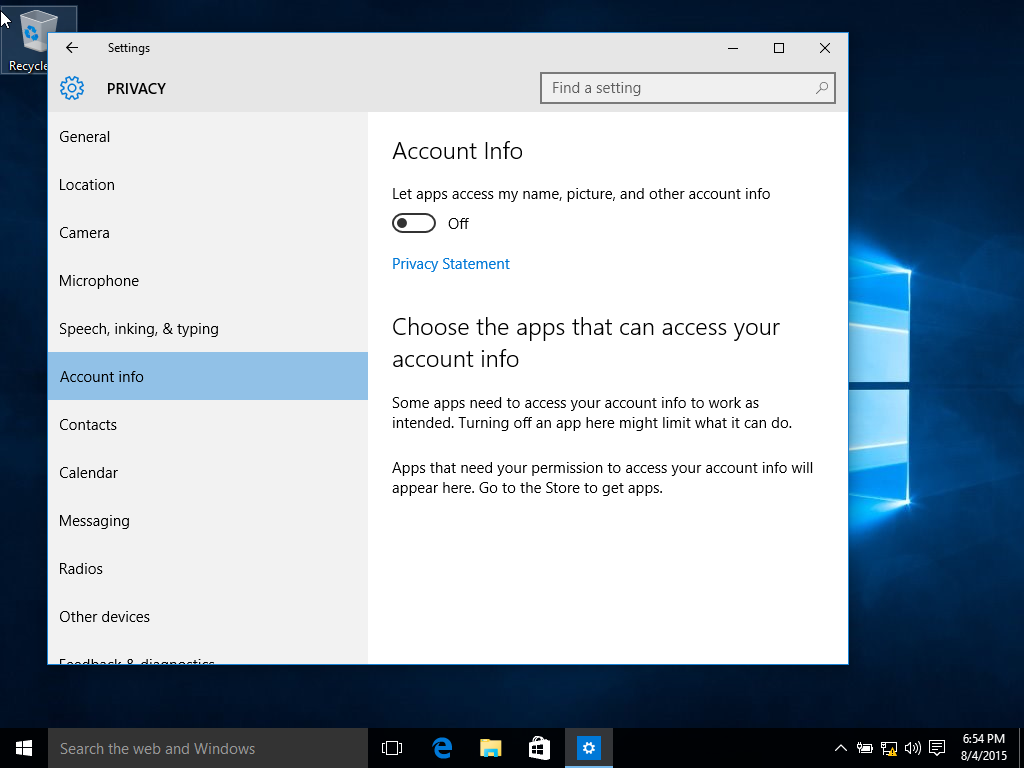 And, since you're in the Privacy section, why not take the time to fine-tune all the settings there?
• Tweak the peer-to-peer update distribution system
(BIT: This final tip is not really about privacy, but we have left it in because relatively few Australian small businesses and homes are on unlimited broadband plans.)
When downloading updates, Windows 10 can use a BitTorrent-like peer-to-peer service instead of downloading directly from Microsoft's servers. This makes life easier for Microsoft and may have performance benefits, but it does eat into your monthly internet data quota if you agree to send updates to outsiders. On the other hand, it does mean that once one of your computers has downloaded an update it can be shared with the others, reducing the load on your internet connection.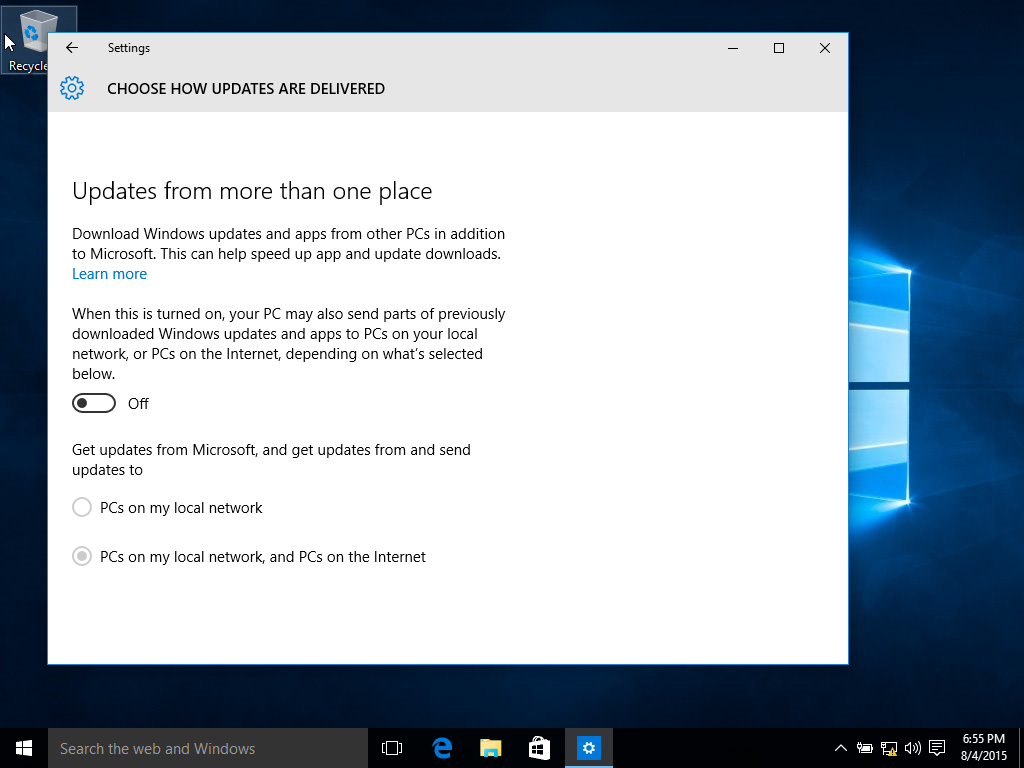 By default, Windows updates would be streamed to everybody, but you can tweak this option to make them available to your home network or to no one else at all via Settings -> Update and Security -> Windows Update pane, choosing the Advanced options hyperlink, then clicking the Choose How Updates Are Delivered link. You should now be able to turn off the peer-to-peer update streaming option or restrict it to your local network.